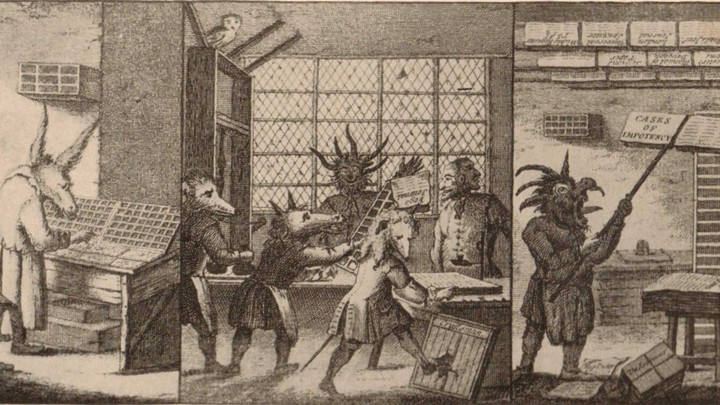 From the email inbox this morning, quoted in full except for the sender's name:
To: James Fallows

From: J .....

Subject: Are you interested in article collaboration? theatlantic.com

Hi,

I am just contacting you to ask if you would be interested in an article collaboration for your website, theatlantic.com. I do apologise if you have received a similar email from me.

I am running a new and exciting campaign, and I am looking to provide you with an informative article which for your website. You may contribute to the ideas for this article if you wish.

We are keen to establish a mutually beneficial relationship with you. Could you please let me know if you would be interested? I would be glad to send you more detailed information about this.

I look forward to hearing back from you and thank you for taking the time to read this email.


Kindest regards,

J....

Digital Outreach Agent

..@...
Full "glamorous life" archives here. A few guideposts:
From 2009, on adventures in cosmetic dentistry.
From 2010, "experts delivered" right to my doorstep. Also, a personal message "to (outlet name)" and "thanks for your great piece on (country name)."
From 2011, on spin control from then-Rep. Anthony Weiner making its way straight into news stories.
From 2012, opportunities to learn about "the Father of Fat Grafting" and the "Hottest CBS Personality."
From 2013, who else but the Amazing Kreskin, plus racy "fan fiction" starring the First Family. Also, the glamour of working on the road.
From 2014, the couples-getaway edition, and an offer for a free drink from the PR person of a country that wants to clear up all that messy talk about rampant human rights violations.
Glad to keep the tradition alive this year.
We want to hear what you think about this article. Submit a letter to the editor or write to letters@theatlantic.com.
James Fallows
is a staff writer at
The Atlantic
and has written for the magazine since the late 1970s. He has reported extensively from outside the United States and once worked as President Jimmy Carter's chief speechwriter. He and his wife,
Deborah Fallows
, are the authors of the 2018 book
Our Towns: A 100,000-Mile Journey Into the Heart of America
, which was a national best seller and is the basis of a forthcoming HBO documentary.