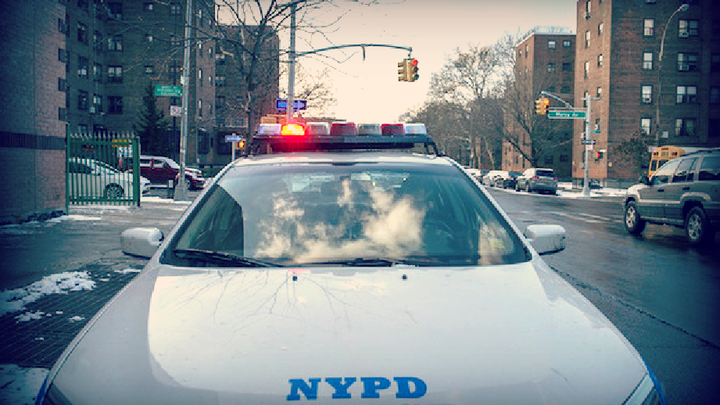 After police killed Eric Garner, I reviewed the use of chokeholds in New York City. The NYPD has acknowledged for decades that chokeholds are potentially deadly. New York City cops have been explicitly forbidden from using chokeholds since 1993. But neither the known dangers of chokeholds nor the policy disallowing them has stopped the NYPD from using the discredited tactic hundreds of times each year.
The civilian board that reviews allegations of NYPD abuse has stated in a report on chokeholds that the NYPD failed to adequately enforce its own chokehold ban.
Now another overseer has bolstered that criticism.
"The first investigation by New York City's police inspector general includes the finding that in several cases where officers were found to have used a chokehold, the banned maneuver was the officer's initial physical response to verbal resistance," The New York Times reports. The report examined 10 cases in which officers used chokeholds. "In each instance, the agency, the Civilian Complaint Review Board, recommended stiff discipline. However, in the cases that have been decided so far, officers were given little or no punishment by the Police Department."
The New York Daily News adds: "In nine of the cases, CCRB recommended the toughest sanction possible, departmental charges. In every case the cop got lesser punishment ranging from no punishment at all to the loss of five vacation days."
Consider one of those incidents:
In a Nov. 19, 2008, incident, a 15-year-old detained on robbery charges alleged he was choked by a sergeant while handcuffed to a rail inside a Bronx precinct house. CCRB substantiated the allegation based on another teenage witness in the station and the sergeant's account.
Then-Commissioner Ray Kelly decided to impose the following punishment: no punishment at all.
New York City is policed on the theory that if small transgressions against law-and-order go unpunished, the ensuing disorder will result in a city where more serious crimes like homicide are more common. The NYPD flagrantly failed to police itself as officers engaged in violations of chokehold policy. Predictably, the tactic persisted. Yet later, when a chokehold contributed to Garner's death, the cops disclaimed responsibility. They don't want to be policed using the logic of their policing.
We want to hear what you think about this article. Submit a letter to the editor or write to letters@theatlantic.com.
Conor Friedersdorf
is a California-based staff writer at
The Atlantic,
where he focuses on politics and national affairs. He is the founding editor of
The Best of Journalism
, a newsletter devoted to exceptional nonfiction.