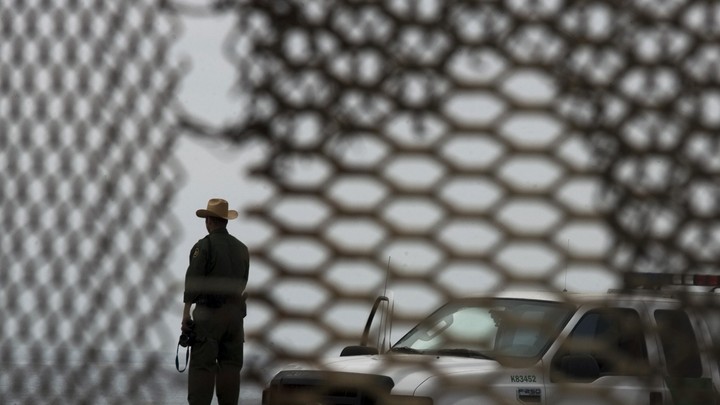 For the first time in more than 60 years, more non-Mexicans than Mexicans were apprehended by U.S. Border Patrol at checkpoints in 2014, according to an analysis by the Pew Research Center.
Approximately 257,000 non-Mexicans were apprehended by the U.S. Border Patrol in 2014, compared to about 229,000 Mexicans, according to the recently released data. The total number of unauthorized immigrant apprehensions is up 16 percent from the prior year.
At first glance, it may seem unsurprising that non-Mexican apprehensions would outnumber Mexican apprehensions since the data includes all the border points and not just the U.S.-Mexico border. However, non-Mexican apprehensions stayed below 250,000 until this year, while throughout much of the 1980s and 1990s, Mexican apprehensions mostly stayed above 1 million each year, peaking in 2000 at 1.6 million.
Despite the decrease, however, Pew notes that the estimated 5.9 million undocumented immigrants from Mexico still remain the majority of undocumented immigrants in the United States at 52 percent, with a median duration of stay for adults at 13 years.  
---
Border Patrol Apprehensions Between 1970-2014
In many ways, the switch is just confirmation of what immigration experts have been saying for the last several years: The decline of the U.S. economy since 2007 has been a poor environment for Mexican citizens to earn higher wages for remittances. Pew also points out that increased funding from the federal government for border security has probably acted as a deterrent in the last few years, but that its effect is hard to quantify.
NBC pointed not only to economic factors in the United States, but also the changing population in Mexico for the shift.
"Binational scholars have pointed out that Mexico's birthrate has been in decline and its demographics changing to the point where the cross-border social and economic dynamics of years past don't carry the same push and pull."
"The situation in Mexico has gotten better; there's more security at the border," Border Angels founder Enrique Morones told NBC. "People don't want have to come and risk their lives dying crossing the desert." Non-Mexicans cannot be as quickly or easily deported to their home countries as Mexicans either, leading to the difficulties of detainment centers.
While the gap between Mexican and non-Mexican apprehensions has been rapidly closing since 2007, there has been a surge in unaccompanied Central American child migrants crossing the southern U.S. border. According to the U.S. Customs and Border Protections data, nearly 52,000 unaccompanied children from El Salvador, Guatemala and Honduras were apprehended at the border in 2014, more than double from the previous year.
However, there's at least one group that will downplay the decrease of Mexican apprehensions in preference for focusing on the increase of non-Mexican apprehensions: defense contractors. Last year, as Pentagon budgets decreased and two wars drew down, military contractors began the long process of preparing proposals for billions of dollars in new contracts from the Department of Homeland Security, U.S. Border Patrol and other agencies to retrofit their war machines for monitoring the border.
"There are only so many missile systems and Apache attack helicopters you can sell," Dennis Hoffman, an Arizona State University economics professor who has studied markets for the defense industry, told The New York Times. "This push toward border security fits very well with the need to create an ongoing stream of revenue."
We want to hear what you think about this article. Submit a letter to the editor or write to letters@theatlantic.com.
Allen McDuffee
is the author of a forthcoming book about the influence of think tanks in Washington, D.C. He writes regularly at
Governmentality
.