What Millennials Love About Pittsburgh
'Land of Opportunity' has real meaning here.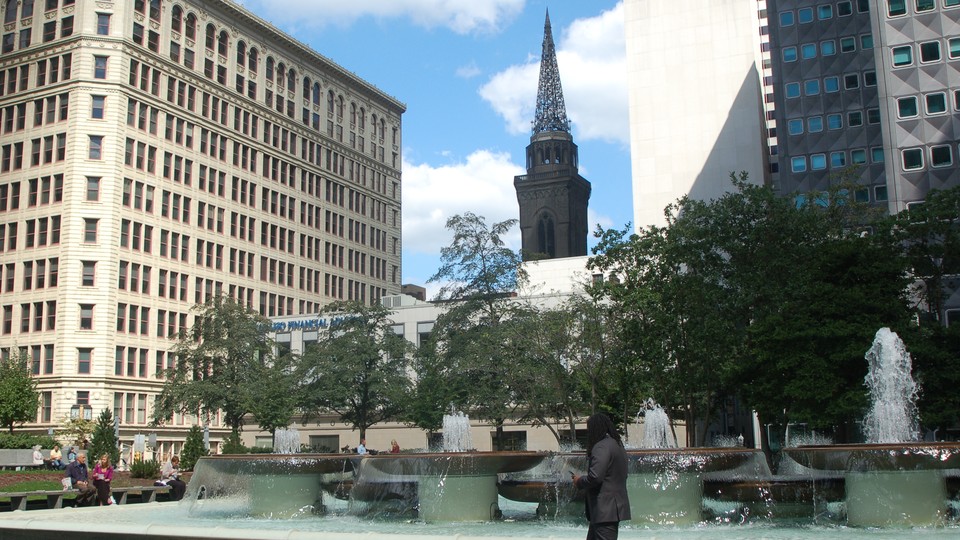 It's a very good time to be in Pittsburgh if you're a young person (need we really call them "Millennials"?). So, if you're roughly in that age cohort and now living somewhere else—in a place where opportunities seem limited—consider a move to the City of Bridges. It would be a wise decision for a whole bunch of reasons, the least of which is that Pittsburgh is a really beautiful city.
But let me back up. Recently, Derek Thompson wrote a piece here at The Atlantic called "Why It's So Hard for Millennials to Find a Place to Live and Work." Before reading a word beyond the headline, I thought to myself: It isn't hard. It's only hard if they limit their horizons to a select number of cities. And I'm right. (Well, yes, he's correct, too, but I'll bury further acknowledgment of that many paragraphs below. You're a trouper if you persist long enough to see it.)
Thompson's case in a nutshell: He writes about a study that looks into which cities in the United States still offer some opportunity to pursue the American Dream—those having a magical combination of social mobility and affordability. He reports that the top three cities touting that combo are Pittsburgh, Salt Lake City, and San Jose. In most other places, he says, the dream is dying, because there's either no mobility or no affordability. And in many places, both are absent. It's an interesting article, so be sure to look at it.
The reason I'm horning in on this topic is that I have some grist to add to Thompson's mill, at least about the top-ranked city, Pittsburgh. When I was there in September for our American Futures series, I met a lot of young people who had interesting things to say about why they're in Pittsburgh and why they prefer to be there over other places. Some of them fit the definition of a "Millennial," and some are a little older. In either case, it's worth adding their voices on this topic to show what that enchanted combination of affordability and mobility looks like in real life, not just as a line in a dry statistical table.
Lena Andrews and Scott Bricker: Lena Andrews grew up in Pittsburgh, attended its public schools, went to college in New England, and came back to study public policy in a graduate program at Carnegie Mellon. Scott Bricker grew up about forty miles outside of Pittsburgh in Beaver Falls, went to college at Carnegie Mellon, spent two years in San Francisco working for a software company, and then returned to Pittsburgh in 2001.
They met years ago through their work as planners. At the time, she was with the city-planning agency (now she's a planning and development officer for a regional non-profit that develops affordable housing); he had co-founded a biking-advocacy organization that he still heads.  They're now married, both 35, and are enthusiastic boosters of Pittsburgh, saying, "The quality of life here is so amazing."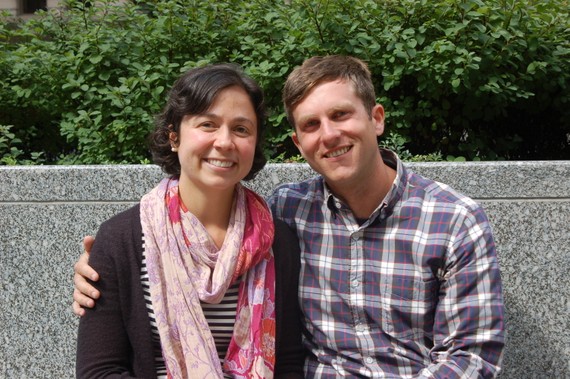 They tick off the list of plusses: affordability; decent transit; beautiful green spaces; stunning architecture; historic housing stock; alluring topography... They laugh when I pretend to run out of fingers to count all these positives. "Well, even though we've lived here most of our lives, we still have days where we think 'Pittsburgh is just so beautiful.' We have to pinch ourselves."
When they first came back to Pittsburgh in their early 20s, there weren't many young people there. Andrews says Pittsburgh then "was listed as having the second-oldest population in the country after Miami-Dade County." She laughed and said, "We'd go to these meetings where they were trying to attract young people, and we'd see that the cut-off was 50 years old, and we'd think What's going on here!?" Now, she says, they're considered old-timers by "all these young people in their 20s" who are flooding into the city.
They understand and appreciate that influx because they've worked hard over the last decade as planners and advocates to enhance the city's appeal—its green spaces, its walkability and bikeability. "There's a lot of great place-making going on here. So, people are excited and interested. They say, 'Wait a second, this isn't just a former steel town; this is a beautiful, green city that I can live in without a car, and it has a lot of great amenities, and I want to be a part of it.'" Andrews says it's barely exaggerating when she notes, "Every friend who visits us here wants to start looking at houses."
I ask them to look beyond the city's beauty and affordability and comment on social mobility. The answer comes immediately: "It's much easier to connect with people here than it is in other cities. In many ways it's like a small village. It's easier than in other places to meet people who are interested in similar things, to get patched into networks that help you achieve your goals."
"And people have so much pride in Pittsburgh—and care so much about the city —that if you're working on a project that helps the city get better in some way, people want to help you, people from all different sectors," Andrews said. "I've hardly ever tried to reach someone—even top people in important positions–and not been able to do it, through one degree of separation."
Patrick Doyle: As a freelance writer and editor in Pittsburgh, Patrick Doyle writes for a variety of national and regional publications and websites. He's a former digital/senior editor at 5280, Denver's city magazine, and former executive editor at Boston Magazine. Doyle and I knew each other through social networks only, so when I was in Pittsburgh in September I asked him to meet me for a beer. We met up at the Industry Public House, a trendy bar/restaurant on Butler Street in the Lawrenceville neighborhood of Pittsburgh.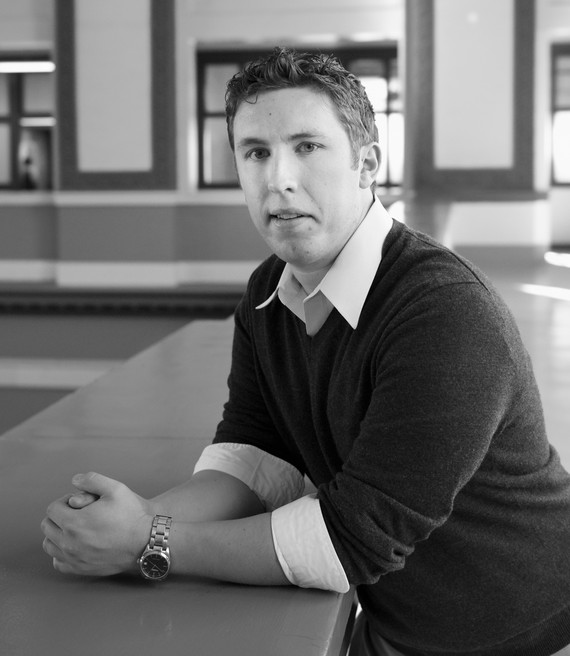 As recently as 18 months ago, Doyle and his wife were living in Boston. They had moved there from Denver for his job at Boston Magazine. She also works as a freelancer (she's a classical musician and a journalist.)  But they found they didn't like Boston (it "felt aloof and pricey"), they had no ties there, and its only redeeming feature was that it's "close to laid-back Maine."
So, they decided to leave Boston. But where to go? To answer that question, they went on a long road trip across the United States to try to figure out what city they wanted to live in next. Doyle described their journey in an engaging piece he wrote for Outside magazine.
They hit Pittsburgh first. They liked it: "The city was clean, friendly, and full of a surprising amount of history. It was an East Coast city without the snobbery." And in the following five weeks, they visited 15 other cities, including Washington, D.C.; Raleigh, North Carolina; Charleston, South Carolina; Asheville, North Carolina; Austin, Texas; Portland, Oregon; Seattle, Washington; Spokane, Washington; and Bozeman, Montana.
They ultimately decided that Pittsburgh should be their new home. Doyle summarized Pittsburgh's appeal, talking first about its affordability. He described how he and his wife were able to buy a house in Lawrenceville within months of arriving in Pittsburgh—something they couldn't imagine having been able to do in Boston for years. Doyle went on to describe other qualities of Pittsburgh they found so appealing—its openness, friendliness, quality of life, and work opportunities, as well as its classical-music scene and other strengths in the cultural arts. And, Doyle noted, the city has a new mayor committed to making the city more walkable and bikeable.
And here's a comment that struck me, in part because it's so in synch with the point Andrews and Bricker emphasized: "If you have a passion you want to pursue, it's easy to do it here." As we'll see, that's something I heard frequently.
Wendy Downs: Wendy Downs is the founder of Moop, a handmade bag company that I profiled here recently. In 2007, she and her artist husband Jeremy Boyle (whose program to make elementary-school-age children comfortable with electric circuitry is profiled here) were living in Northampton, Massachusetts, where he had a faculty appointment at a nearby university.  When it was time to leave there, they knew they would need to find a city that offered both affordable living space and affordable studio space. They decided to return to Pittsburgh, where Jeremy had grown up.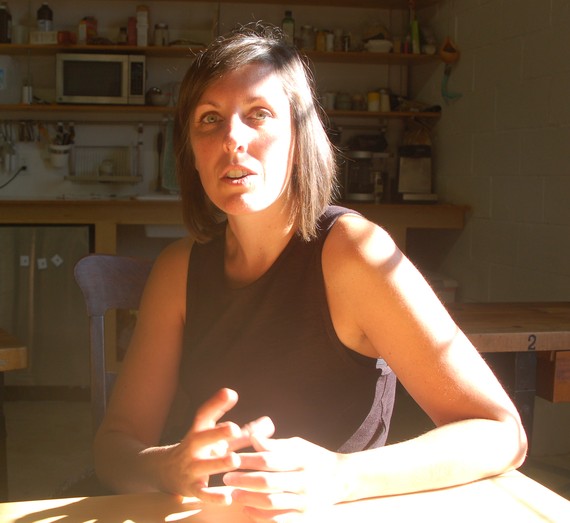 They bought a house for $50,000—"It was a clunker!"—with the intention 0f renovating it themselves, top to bottom. "You can still do that in Pittsburgh—buy something really inexpensive, and if you're willing to put the sweat-equity into it, you end up with a really great house for still not a lot of money." That same principle of affordability applied to their studio space; so important to these two artists/makers.
Downs notes that in the past five years, "it feels like the cost of living has increased a lot" in Pittsburgh. She notes, for example, the expensive new shops and restaurants in East Liberty near Google's relatively new local headquarters. "If you're young in Pittsburgh and those are the kinds of places you like to go to, it feels more expensive now, but, of course, it's all relative to what you're used to."
Downs got that bit of perspective recently when she was in Portland, Oregon, for business. "It's much more expensive than Pittsburgh. It was helpful to me to be reminded of how much less expensive it is here."
Stephan Bontrager: Stephan Bontrager is a native of Denver. After college in Indiana, he moved back to Denver and took an advertising job at an in-house agency for Coors. Feeling that the job was "way too corporate" for his comfort and that "everything in Denver was becoming so unaffordable," Stephan moved to Pittsburgh in 2001, "suitcase in hand," to do an internship at public-radio station WYEP. He expected to be there only a year. But thirteen years later, he's still there and has adopted Pittsburgh as his home.
"I was immediately struck by how open and accessible the city was," he told me. "It seemed hungry for young people to move here, hungry for change to come, open to listening to young, creative types. You could easily get involved in big projects and feel that you're making a big difference." He still loves Denver, he admits. "But it felt like there was more of a community in Pittsburgh that really wanted you to get involved, to roll up your sleeves and do whatever you wanted to do to make the city better."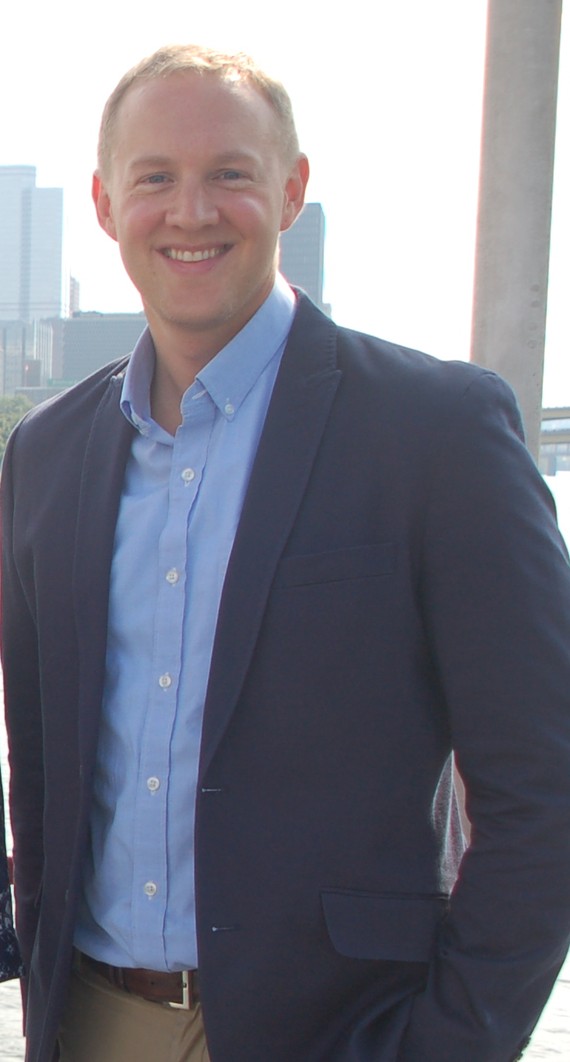 At the age of 23, he was able to buy a five-bedroom house for $80,000 in Lawrenceville ("Pittsburgh's version of Brooklyn"). He still seems surprised by that. It was fulfilling, he told me, to be an early-20-something, owning a house, and working for a nonprofit while a lot of his friends back in Denver were still working retail and living with their parents. He started as a music intern at WYEP but soon worked his way up to an on-air shift and stayed there for eight or nine years before taking a job as director of communications for an organization that advocates for the riverfront parks of downtown Pittsburgh.
I asked him what he likes about Pittsburgh now that he's in his mid-30s, has been there a while, and is established. He paused to reflect, then said: "There's a small-town feel here. Yes, our population is growing slightly, coming back from the period when the steel industry went belly-up and the city lost a third or more of its population. But we're a small population living in an infrastructure created for many, many more people." That helps explain the affordability of space.
Bontrager says the openness and accessibility that appealed to him initially is still pervasive. "You have an easy back-and-forth between a young creative class and more established corporate leaders." This is something he's been struck by since starting work at Riverlife: "I'm amazed here at how you have crunchy young environmental leaders working hand-in-hand with philanthropists and people from both sides of the aisle politically. It's a nice gumbo of ages, political affiliations, and levels of wealth. It's strange. In some ways there's this grand scale, but it's so easy to feel part of it. It's the biggest little city in the U.S."
* * *
Thinking of the article by Derek Thompson that I cited at the outset, I want to acknowledge that these are not easy times for young people looking for work. I don't mean to minimize those difficulties in citing these success stories. And the hunt for that elusive combination of affordability and livability surely is especially hard for those whose circumstances prevent them from picking up and moving.
I'm also aware that all the profiles here are of young professionals or people in creative occupations. That's who I happened to be interviewing for our series of articles about what's going on in Pittsburgh. Another person I interviewed there—Rich Lunak, the President and CEO of Innovation Works—made an interesting point worth noting here. We were talking about the tech boom in Pittsburgh—the profusion of high-tech companies in fields like robotics, specialty polymers, and speech-recognition software. He said, "There's this misconception about technology ecosystems that not everyone can participate in this kind of success. I built a large robotics company. We had lots of people in purchasing, shipping, receiving, accounting, and so on. Sure, we had PhD robotics engineers, but we employed a lot of other people, too. These companies create great family-sustaining wages."
That's true. And for those workers, as well as for the professional/creative types, Pittsburgh appears to be an affordable city offering a lot of mobility. If Horace Greeley were around today, he'd probably edit himself: "Go west, young man, go west." "Go to Pittsburgh, young person, go to Pittsburgh."  Less mellifluous, perhaps, but good advice nonetheless.
---
* To read about and sign-up for our new American Futures email newsletter, see here. Or just go straight to the sign-up here.