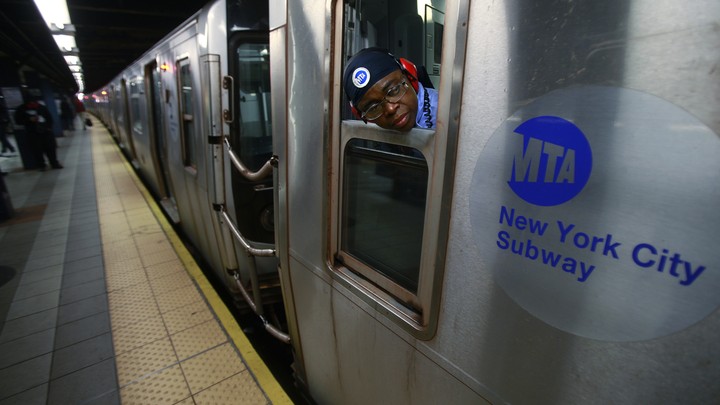 Early Sunday morning in the Bronx, 61-year-old Wai Kuen Kwok and his wife entered the 167 St. subway station in order to head to Manhattan's Chinatown for breakfast. They never made it. An unknown assailant shoved the couple in front of an oncoming southbound D train. Kwok was killed. His wife, who survived uninjured, was taken to the hospital for an evaluation. Police are still investigating the identity of the assailant, who boarded a Bx35 bus immediately after exiting the station.
Every year, around 50 people lose their lives in the New York City subway system. The majority of these are suicides and most of the others are accidental falls. Incidents like Kwok's are extremely rare: His was the first such death since December 2012, when Erika Menendez shoved a man of South Asian decent in front of an oncoming 7 train in Queens. Menendez was later convicted of murder and a hate crime.
Despite the unlikelihood of dying in the subway system, cities like Shanghai, Tokyo, and Paris have invested in barriers that open only when trains enter the station. New York City, though, is unlikely to follow suit.
The main problem, as usual, is money. Plastic barriers are very expensive, and would cost about $1 million per subway station. For New York's perennially cash-strapped Metropolitan Transportation Authority, the cost of installing barriers in each of the city's 468 stations would be prohibitive. Even then, engineers claim that installing the system would be logistically difficult due to physical differences in the trains and stations.
In lieu of making changes, the city has resorted to telling people not to worry about it. In 2013, then-mayor Michael Bloomberg dismissed the idea of installing the barriers.
"It is such a rare occurrence that no matter how tragic it is, it shouldn't change our lifestyle," he said.
We want to hear what you think about this article. Submit a letter to the editor or write to letters@theatlantic.com.
Matt Schiavenza
is the senior content manager at the Asia Society and a former contributing writer for 
The Atlantic
.