'We Were Not After Wilson's Job, We Were After Michael Brown's Justice'
Darren Wilson has resigned from the Ferguson police department, but protesters are still speaking out against the killing of Michael Brown.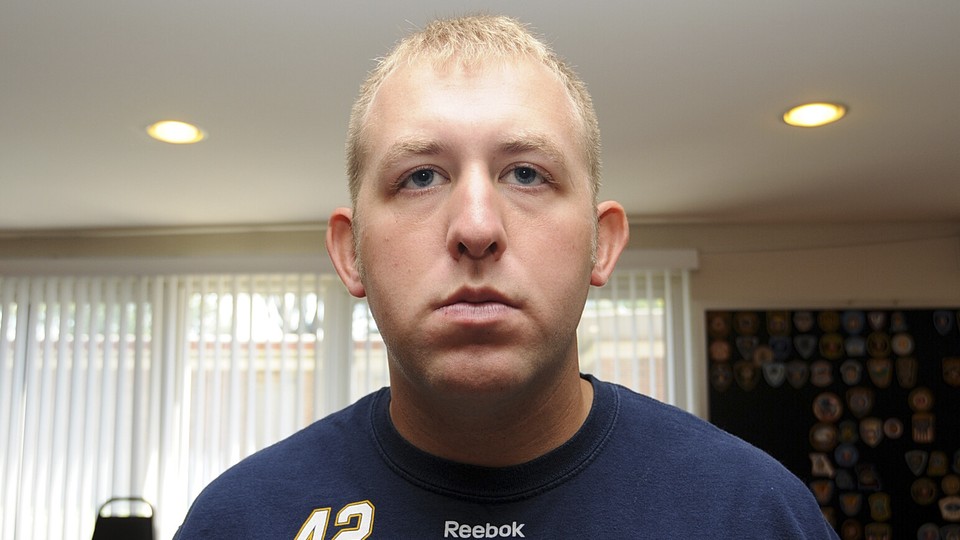 Darren Wilson, the police officer whose killing of an unarmed black teenager on August 9 sparked months of unrest in Ferguson, Missouri, resigned from the city's police force on Saturday, citing a desire to "allow the community to heal." Wilson, on administrative leave since the fatal encounter with the 18-year-old Michael Brown, had planned to resign even before a grand jury chose not to indict him for his role in Brown's death on November 24. Here's the full text of his resignation letter.
I, Darren Wilson, hereby resign my commission as a police officer with the City of Ferguson effective immediately. I have been told that my continued employment may put the residents and police officers of the City of Ferguson at risk, which is a circumstance that I cannot allow. For obvious reasons, I wanted to wait until the grand jury made their decision before I officially made my decision to resign. It was my hope to continue in police work, but the safety of other police officers and the community are of paramount importance to me. It is my hope that my resignation will allow the community to heal. I would like to thank all of my supporters and fellow officers throughout this process.
The 28-year-old Wilson may still be found responsible for Brown's death. A federal investigation into violations of Brown's civil rights is ongoing, though the odds Wilson faces charges are low. Brown's family may also file a civil suit seeking monetary compensation for Wilson's role in Brown's death.
Six days after the grand jury announcement catalyzed major demonstrations, a sense of normalcy seems to be returning to Ferguson. Shops along West Florissant Avenue have begun to re-open, and by Saturday night police officers outnumbered the remaining protesters. Nevertheless, Wilson's resignation is unlikely to heal the entrenched social tensions in Ferguson, a St. Louis suburb where an overwhelmingly white police force serves a majority black population.
Reverend Al Sharpton, in town to preach at a church service to be attended by Michael Brown's parents, echoed this sentiment in a statement.
"We were not after Wilson's job," it said. "We were after Michael Brown's justice."