'A Catastrophic Anomaly': The Crash of Virgin Galactic's SpaceShipTwo
One pilot is dead and another seriously injured after the experimental craft went down in a test flight over the Mojave Desert on Friday.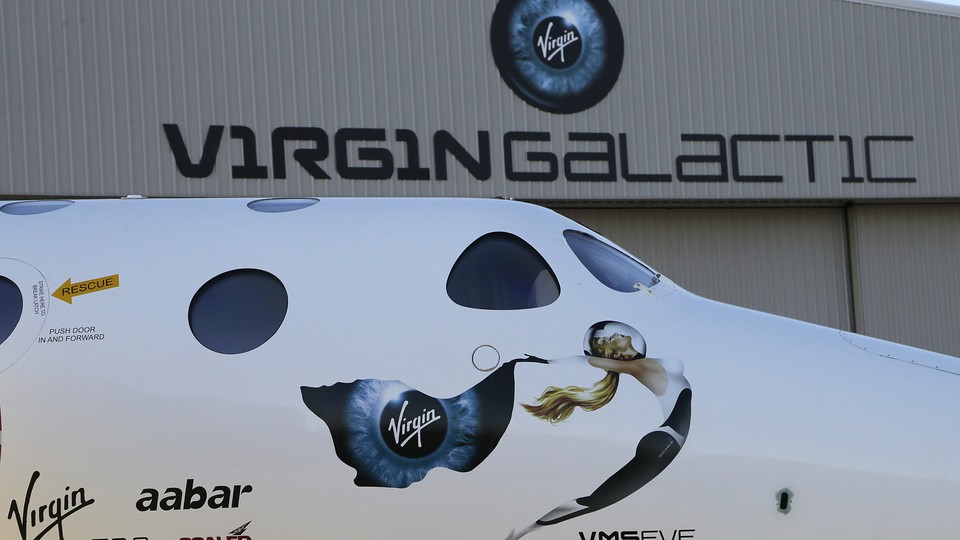 Virgin Galactic's experimental commercial spacecraft SpaceShipTwo suffered an unknown mishap during a test flight on Friday. The Associated Press, citing California Highway Patrol sources, reported that one person has been killed and another has a "major injury." Another law enforcement source says the pilot ejected and suffered major injuries, while the co-pilot was killed.  The craft reportedly exploded "in flight after [the] ignition of [the] rocket."
#SpaceShipTwo has experienced an in-flight anomaly. Additional info and statement forthcoming.

— Virgin Galactic (@virgingalactic) October 31, 2014
A witness at one of the debris sites said the craft "blew up" and "came down in pieces." Some of the wreckage of the craft's 35th flight has also been spotted by local news crews. The flight and crash occurred over California's Mojave Desert, after the craft took off from the Mojave Air and Space Port. Virgin Galactic has previously said they were hoping to begin commercial flights into sub-orbital space by the end of this year.
The incident happened after SpaceShipTwo separated from WhiteKnightTwo, the much larger aircraft that carries SS2 to high altitudes before it engages its rocket engine. WhiteKnightTwo landed safely.
A press conference is scheduled for 2:00 p.m. local time, but in the interim, Virgin Galactic has issued this statement.
Virgin Galactic's partner Scaled Composites conducted a powered test flight of #SpaceShipTwo earlier today. During the test, the vehicle suffered a serious anomaly resulting in the loss of SpaceShipTwo. WK2 landed safely. Our first concern is the status of the pilots, which is unknown at this time. We will work closely with relevant authorities to determine the cause of this accident and provide updates ASAP.
This is the second space-related disaster this week. On Tuesday, an unmanned U.S. rocket delivering supplies to the International Space Station exploded during liftoff in Virginia. Details of that failure are still unknown, though NASA, similar to Virgin Galactic, called the incident a "catastrophic anomaly."