The Unrest and Arrests in St. Louis
Missouri police are bracing for a "Weekend of Resistance."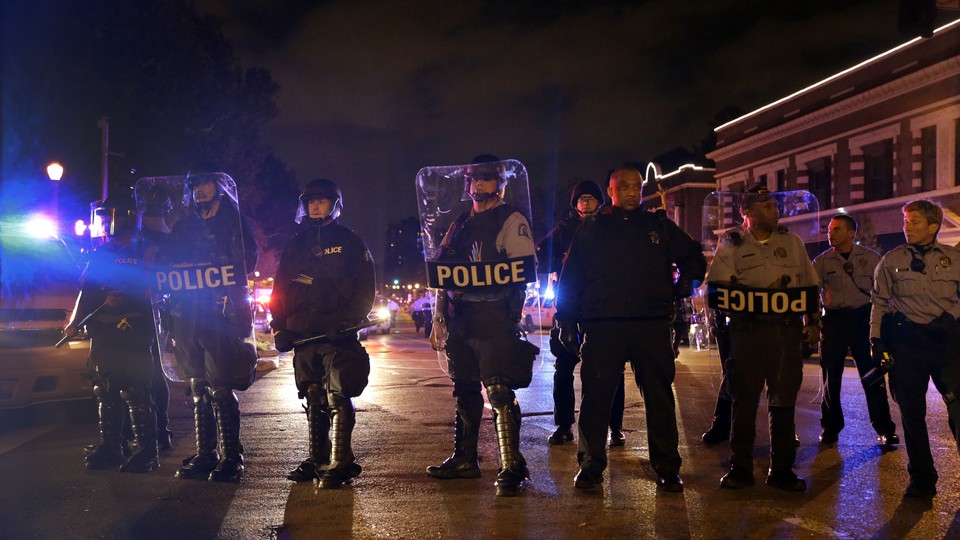 On Wednesday, an off-duty St. Louis police officer shot Vonderrit Myers, Jr., an 18-year-old African-American man. The local police chief believes Myers fired three shots towards the officer—who returned gunfire with 17 bullets of his own—and a gun was found at the scene (relatives of the teen insist he was unarmed.) Now, the police department will be tasked with investigating two high profile incidents, that of Myers and Michael Brown, while attempting to keep increasingly angrier crowds at bay.
Myers' death has understandably reopened wounds. The night he was killed, protesters peacefully assembled and only one arrest was made. Police chief Sam Dotson was careful to note that officers "showed great restraint" on the first night of protests. However, this weekend promises to be a much more difficult test of police restraint, as the size and energy of the demonstrations are only increasing. Thursday evening's protest led to eight arrests, according to The New York Times: five for unlawful assembly, two for property damage, and one for marijuana possession.
"We never advocate violence ... But I do know that people were angry last night and they will be out this weekend," Tory Russell, a leader for Hands Up United, which is organizing a weekend protest, told Reuters. "I don't know what they are going to do."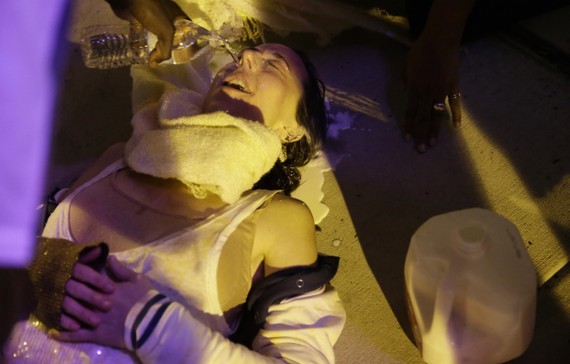 Other organizations are also planning to join the demonstrations, planning a larger movement being called the "Weekend of Resistance." The movement will begin with a march from Ferguson into St. Louis and end with the "#MoralMonday Civil Disobedience" event. A number of the events planned involve religious observance, music, and educational events in regards to the law.
"There are a lot of people coming into town. We are going to be prepared," Ferguson Mayor James Knowles said. "There is intel out there that there are people wanting to do bad things. And people who want to cause a problem are going to use that [Myer's death] as a rallying cry."