The Search for the Killer of Tom Wales Goes On
Thirteen years ago, a federal prosecutor was murdered in the line of duty. His friends and colleagues continue a campaign to bring the killer to justice.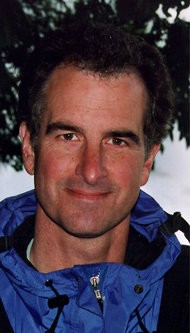 On the evening of October 11, 2001, thirteen years ago today, a federal prosecutor named Tom Wales was shot and killed while he sat at a desk in the basement-office of his home in Seattle. Wales was 49 years old at the time and had been a federal prosecutor for 18 years.
I have mentioned the case a number of times through the years (eg here and here) partly for personal reasons. I had met and liked Wales while my wife and I were living in Seattle during the two years before his death. I have come to know his children slightly, and one of his in-laws, Eric Redman of Seattle, is a longtime very close friend. But the Tom Wales case has deserved and received continuing national attention because of two of its unusual and disturbing aspects.
One is that Tom Wales is believed to be the only federal prosecutor ever killed in the line of duty—that is, murdered or assassinated because of the work he was doing rather than as the object of a "normal" crime. The other is that local law-enforcement officials very quickly settled on a person they thought had unique means, motive, and opportunity to have been the murderer. But for complex reasons neither this person nor anyone else has been charged.
The best summary of the motives, tangles, and tragedies of the case is Jeffrey Toobin's "An Unsolved Killing" in The New Yorker seven years ago. (Toobin himself is a former federal prosecutor.) I highly recommend that you read that story—and also the note I've just received from Michael Jay.
Jay, a writer and author of a memoir Dog Water Free, was Tom Wales's roommate when they were undergraduates at Harvard. The main purpose of his note, apart from remembering his friend, is to underscore the ongoing search for leads and tips, and the substantial reward that is being amassed for help in the case. I turn it over to him:
A PERFECT MURDER?

THE FBI IS STILL SEEKING CLUES AS REWARD GROWS

By: Michael Jay

The National Association of Former United States Attorneys Foundation is engaged in a pledge campaign to match an existing $1Million Reward from the US Department of Justice for information leading to arrest and conviction of persons responsible for the murder of Assistant US Attorney Tom Wales, a career Federal Prosecutor who lost his life to the bullets of an assassin in Seattle, thirty days after 9/11.

The campaign will run until December 31, 2014

It is being piloted by NAFUSA Foundation Past-President Mike McKay, US Attorney for The Western District of Washington from 1989 – 1993.

More than $400,000 has so far been pledged by prominent firms like Williams & Connolly, Perkins Coie, DLA Piper, as well as several NAFUSA board members.

As most media have reported, "Wales's murder is believed to have been in retaliation for his work as an Assistant US Attorney and was perpetrated or arranged by the target of a criminal investigation," according to the NAFUSA website.

Be that the case, Tom Wales would be the only Federal Prosecutor in US history to be killed in the line of duty.

"It's a perfect murder, said one investigator. "The only physical evidence are shell casings and spent bullets…Unless someone steps up and talks, this case will never be prosecuted."

October 11, 2001

Seattle Police Chief, Gil Kerlikowske, who worked the scene at 108 Hayes Street in the quiet neighborhood of Queen Anne on that night, proclaimed the death of Tom Wales an assassination.

Avoiding motion detectors that would have set off flood lights in  the back of Wales' home, the killer must have known the circumstances at the scene, as well as his habit of spending time in his home office late into the evening.

At work on his computer at 10:40 pm when shots rang out, Wales managed to dial 911 before losing consciousness.

According to public FBI reports, he was shot multiple times through a window of his basement office.

The weapon was a Makarov 9mm semi-automatic handgun, equipped with a shiny, stainless steel aftermarket barrel, believed to have been threaded for a silencer.

Public FBI reports state that Soviet Bloc countries manufactured the Makarov through approximately 1968 and U.S. sales of barrels of this type are rare, which gives investigators reason for hope.

The aftermarket barrels are rifled with six lands and grooves with a left twist.

Corporate and Individual Pledges can be made at mdm@mckay-chadwell.com attn: Mike McKay.

Tips can be made at 1-800-CALL-FBI.

On behalf of a courageous family that longs for closure, thank you.