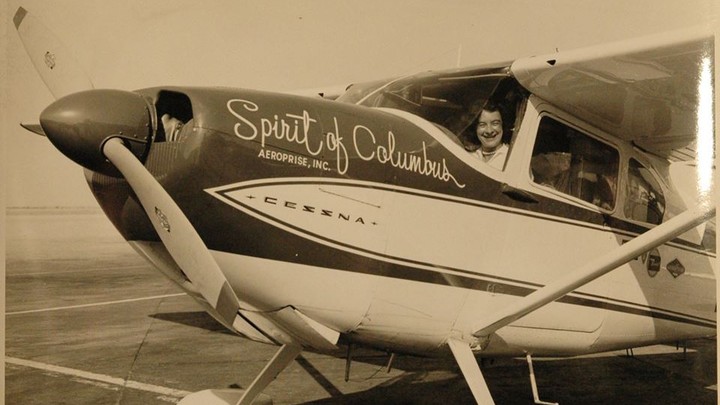 Flying into Columbus, Ohio a few weeks ago, we chose to land our Cirrus SR22–yes, the one with a parachute built into the fuselage of the plane—at Rickenbacker International Airport (call letters KLCK). How could we not? The namesake alone would be enough to attract us: Eddie Rickenbacker, Columbus native and renowned World War I fighter pilot. Besides that, the airport has two 12,000 foot runways (longer than any at LAX, for example), built in 1942 for pilot training and support for the Army Air Corps. Today it is used for cargo, air charters, air shows, and various Ohio National Guard and defense systems, and general aviation aircraft like us.
I found out about another flyer from Columbus, an aviatrix named Jerrie Mock. I was puzzled, and a bit embarrassed that I hadn't heard of her before. Formally Geraldine Fredritz Mock, she was the first woman to fly alone around the world. Alone! Around the world! In her single engine four-seater Cessna 180, in 29 days in the spring of 1964.
We want to hear what you think about this article. Submit a letter to the editor or write to letters@theatlantic.com.