Most Alaskans Got a Check for $1,884 Last Week, No Strings Attached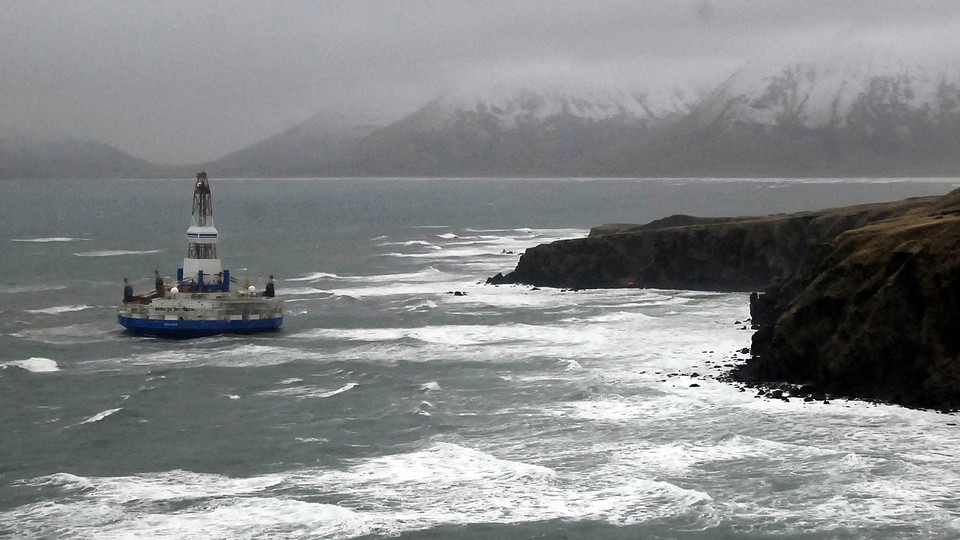 In 1968, the Prudhoe Bay Oil Field opened in Alaska, producing hundreds of thousands of barrels of oil per day and becoming the largest field of its kind in North America. This North Slope production area became so immensely profitable that by 1976, the Alaskan government had more money than it knew what to do with. Rather than keep the surplus to themselves, government officials decided to give back to their fellow Alaskans for generations to come, creating the Alaska Permanent Fund Corporation and, subsequently, the Permanent Fund Dividend, a yearly payout for all qualifying residents.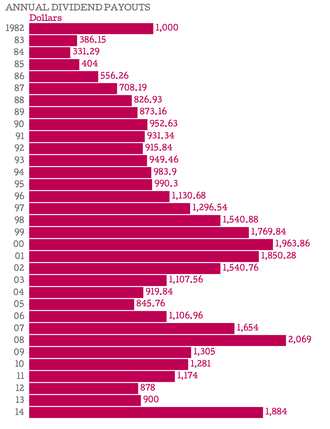 Last week, Alaskans received $1,884, so long as they resided in the state for a year, filed the proper paperwork and avoided felony convictions or jail time. Considering the average Alaskan is almost $29,000 in debt, this is a considerable payment. The lowest payment was in 1984 ($331.29) and the highest in 2008 ($2,069).
Once upon a time, the oil market was linked directly to the size of the dividend, explained Roger Marks, an independent petroleum economist and former Alaska state tax revenue official. Now, the two are far more loosely connected. "The relationship, under business as usual, between ongoing state revenues and the payout, is fairly weak," he said. "It used to be strong." Though 2014 was not a great year for the Alaskan oil sector—marked by job cuts, tax plans gone awry and the surprising fall through of a North Slope deal between Rosneft and ExxonMobil—the dividend payout was one of the largest in recent history.
The secret to the $1,884 check is in the formula: "The way the dividend is calculated, you take the earnings for the past five years, take 20 percent of those. Then take 50 percent of that, which is 10 percent," he said. A five-year span allows for a more stable, or smooth assessment, and splitting the remaining 20 percent, between payouts and investments, allows the government to simultaneously grow their fund and give back to their citizens.
The five-year note is key to Alaska's favorite day: 2014 is the first year that 2008 and its accompanying financial crisis aren't included in the dividend payout. Without 2008's poor market dragging down the overall calculation, Alaskans were able to receive one of the biggest dividends in the state's history, regardless of it being a difficult year for the oil sector. Considering the market was strong in 2014, next year's payout should be even larger, padding the pockets of Alaskans even more.
"It's that time of year again, when you gear up for your Permanent Fund Dividend checks, and what better way to spend some of that yearly income than on a vacation?" asks Alaska Airlines, one of the many retailers looking to profit from the yearly influx of cash. Comparable to tax return sales, PFD sales have swept the state, with an element of Black Friday madness: Most sales are quite short lived, lasting just about a week.
Alaska Mining and Diving Supply
is celebrating the high dividend with marking big ticket items down to exactly $1,884. Generators and trailers sit outside with the distinct pricetag, but employee Steve Brawn said that this doesn't mean people are knocking down the walls to buy. "You would think it would be a lot more popular but its slower," he said. Last year, when the dividend was just $900, sales were stronger.
Because the dividend is a way of life in Alaska, the excitement around it is more of a dull roar, "A lot of people that have been here for a while, they are used to it so the excitement has worn off," Brawn said. The state's rotating military population, Brawn said, still gets excited.
Duncan Ariey, a former longtime Alaska resident, echoed similar feelings, "Everyone's excited to get theirs but not blown away, because you're used to getting it every year. You know its coming." Instead of snowmobiles, Ariey's family focused on a noble cause: "We were always pretty responsible with ours and never made big, dumb purchases. Pretty much all of mine went into my college fund."
The state also promotes charitable donations from the payout, the Pick.Click.Give. program. The program allows "PFD recipients to direct a portion or all of their PFD to qualified educational or charitable organizations, or community foundations."
Alaska remains the only state with this program, which totalled a $1.1 billion payout this year. Norway, Alberta, and Kuwait have similar programs.