In Maryland, a Soviet-Style Punishment for a Novelist
An eighth-grade teacher who writes fiction under a nom de plume is ordered to undergo an "emergency medical evaluation" for his novel about a school shooting.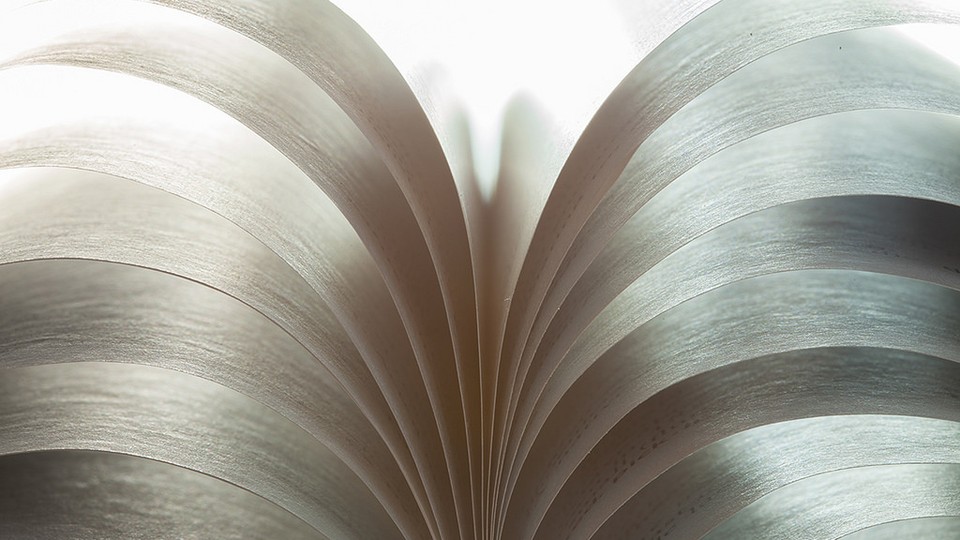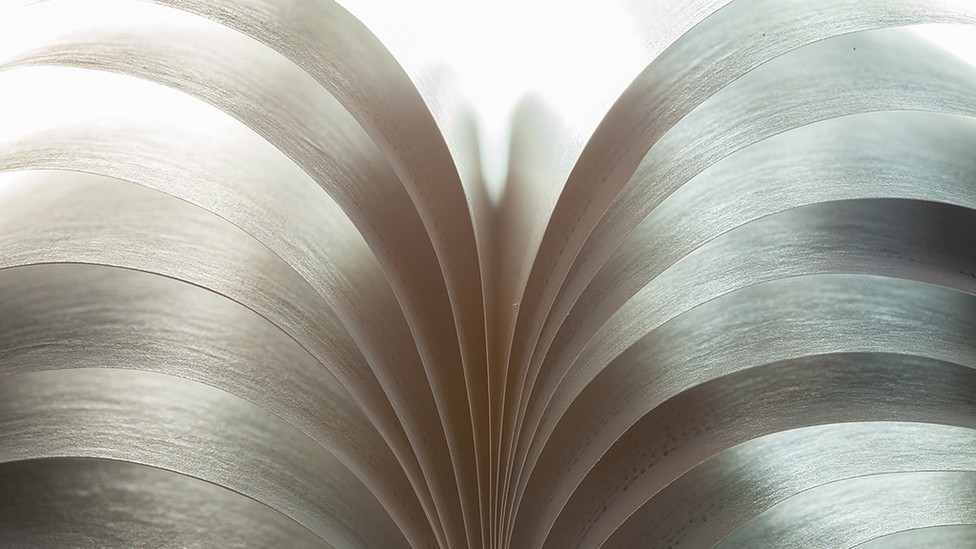 (Updated below, with odd statement from prosecutor)
From the Dept. of Insane and Dangerous Overreactions to Fictional Threats:
A 23-year-old teacher at a Cambridge, Maryland, middle school has been placed on leave and—in the words of a local news report—"taken in for an emergency medical evaluation" for publishing, under a pseudonym, a novel about a school shooting. The novelist, Patrick McLaw, an eighth-grade language-arts teacher at the Mace's Lane Middle School, was placed on leave by the Dorchester County Board of Education, and is being investigated by the Dorchester County Sheriff's Office, according to news reports from Maryland's Eastern Shore. The novel, by the way, is set 900 years in the future.
Here is part of a breathless, law enforcement-friendly report from WBOC, which describes itself as "Delmarva's News Leader":
Imagine that—a novelist who didn't store bombs and guns at the school at which he taught. How improbable! Especially considering that he uses an "alias," which is apparently the law-enforcement term for "nom de plume." (Here is the Amazon page for The Insurrectionist, by the way. Please note that the book was published in 2011, before McLaw was hired.)
According to an equally credulous and breathless report in the Star-Democrat, which is published in Easton, Maryland, the combined efforts of multiple law-enforcement agencies have made area children safe from fiction. Sheriff Phillips told the newspaper that, in addition to a K-9 sweep of the school (!), investigators also raided McLaw's home. "The residence of the teacher in Wicomico County was searched by personnel," Phillips said, with no weapons found. "A further check of Maryland State Police databases also proved to be negative as to any weapons registered to him. McLaw was suspended by the Dorchester County Board of Education pending an investigation and is no longer in the area. He is currently at a location known to law enforcement and does not currently have the ability to travel anywhere."
I've tried to reach the sheriff, so far unsuccessfully, to learn whether McLaw's "inability to travel anywhere" means that he is under arrest. It is somewhat amazing that local news reports on this case don't make clear whether McLaw is under arrest, and if so, on what charge. It is equally astonishing that the reporters on this story don't seem to have used the words "First Amendment" in their questioning of law-enforcement officials, and also astonishing they don't question the Soviet-sounding practice of ordering an apparently sane person who has been deemed unacceptable by state authorities to undergo a psychological evaluation.
It would be useful to know if McLaw is under investigation for behavior other than writing two novels—and perhaps he will be shown to be a miscreant of some sort—but so far, there is no indication that he is guilty of anything other than having an imagination, although on Maryland's Eastern Shore, as news reports make clear, his imagination is considered an active threat.
Dorchester County Superintendent of Schools Dr. Henry Wagner told WBO that police will be present at the middle school "for as long as we deem it necessary," and the sheriff said that law-enforcement officials across the Delmarva peninsula have been given McLaw's photo in case he shows up in their jurisdictions—though again, it is not clear if he is, in fact, in police custody at the moment.
If law-enforcement authorities in Dorchester County have additional information that implicates McLaw in a crime, or in the planning of a crime, it is imperative that they release it immediately. As it stands now, they appear to be violating the constitutional rights of a citizen, and also, by the way, teaching the children of their county something awful about the power of fear over reason.
UPDATE (September 2, 2:51 p.m.): According to The Los Angeles Times, a law enforcement official is saying that McLaw drew the attention of authorities not because of his books, but because of a "a four-page letter to officials in Dorchester County." The report goes on to say, "Those concerns brought together authorities from multiple jurisdictions, including health authorities."
The story goes on to state, "McLaw's letter was of primary concern to healthcare officials, Maciarello says. It, combined with complaints of alleged harassment and an alleged possible crime from various jurisdictions led to his suspension. Maciarello cautions that these allegations are still being investigated; authorities, he says, "proceeded with great restraint."
I'm glad local authorities are releasing more information about McLaw, but these are the same authorities who last week told the press that McLaw was removed from his job because he wrote novels about a school shooting under a pseudonym (see, for instance, this CBS story: "Police: Md. Teacher Placed on Leave for Authoring Fictional Book of the 'Largest School Massacre"). I've been trying to get the sheriff of Dorchester County on the phone, to no avail. It would be useful at this point for the authorities to get their story straight.
UPDATE II (September 2, 5:37 p.m.)
I just got off the phone with Matthew A. Maciarello, the state's attorney for Wicomico County, Md., where McLaw lives -- he taught in Dorchester County, which responded to his various troubles by sending K-9 units through the schools in search of bombs and guns. Maciarello told me that the issues here have less to do with McLaw's books and the overall state of his mental health. When I asked him if Dorchester authorities led the press -- and public -- to believe that McLaw was being removed from his job because of the books he had written, Maciarello said, "We have a different way in Wicomico County. I can't speak for Dorchester." (The Dorchester sheriff has not returned my phone calls seeking comment.)
"From our perspective, this was more about a health concern about Mr. McLaw than about a security issue," Maciarello said. Authorities grew concerned about McLaw after he sent a "four-page letter" to a school administrator over the summer. According to Maciarello, the letter contained no threats against schools or school personnel, but that it indicated that McLaw was not mentally sound. "Health care professionals were concerned, he was in a relationship that had just come to an end, he was talking about his mother as being overbearing, there was some thought that he could be a threat to himself." Based on the "totality of the circumstances," Maciarello said, McLaw was involuntarily committed for evaluation. Among those circumstances: Authorities said that McLaw had built a model of a school building in his home, and had asked an administrator to move classrooms, to one near the "point of ingress and egress" of the school.
Yes, I too was underwhelmed by that response. I asked Maciarello if the novels McLaw had self-published had been a factor in county decision-making: "The books are a factor," he said. "You cannot consider the total picture without knowing that he had this book, this other writing. This was very concerning to the administrators. It's 2014 -- you can't have a person who has mental issues, someone who's complaining about his mother, complaining about teachers -- it's all taken into totality. It was a very restrained response, actually. We didn't freak-out because of the books. The main impetus was the four-page letter. It was just out there, you know, it wasn't something you give to your employer. To quote our health officer, it was a cry for help." One other thing: "He had some Columbine material at his house."
I asked for specifics. He said the "Columbine material" consisted of a report on the infamous Colorado school shooting. It could have been meant for research for his novels, I suggested.
"Absolutely, that could be true. We played all the angles on that. You can't just dismiss every little thing in a situation like this, in 2014." He went on to say, "If someone wrote a novel about school shootings it wouldn't concern me. I person is allowed to follow their pursuits. I love fiction. I love expression. But some citizens did react to this, there were citizen complaints based on the book, but this wasn't an overreaction. If you add this to the model of a school that he was building -- is this a tortured artist, or is this someone obsessed about schools? But I don't know how this story got out there that he was placed on leave because of these books. The main concern here is therapeutic, that he gets the help he needs."