Cop Asks for Man's License, Shoots Him When He Reaches for It
The dashboard-camera footage from the stop is so egregious that it caused the highway patrolman to be charged with aggravated assault.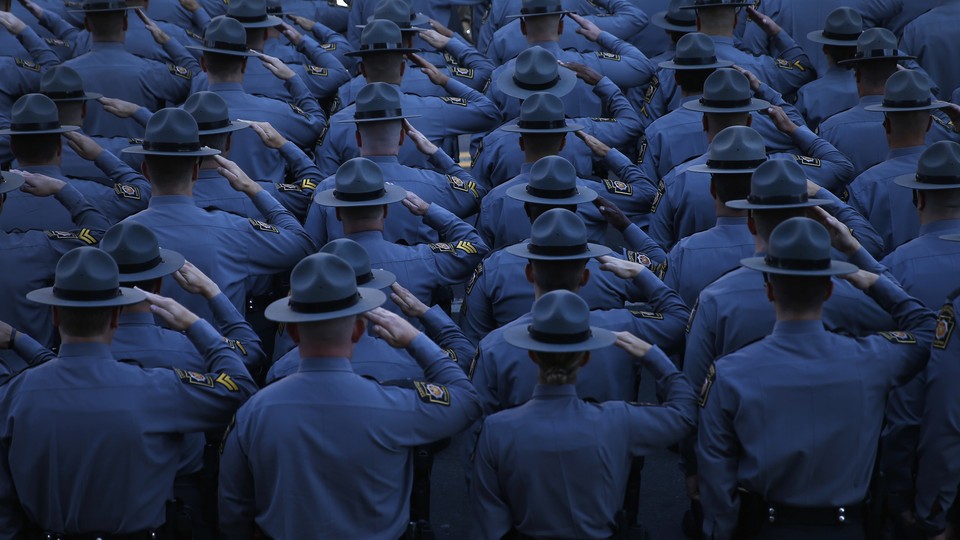 In the era before cheap video technology, this would be a story about a police officer who reported that he shot a man during a traffic stop when the man dove into his car to grab a weapon. Absent images, many people would give the police officer the benefit of the doubt, even when the motorist turned out to be unarmed, on the theory that cops have no reason to shoot men who comply with their orders. The motorist's behavior would be described as erratic and aggressive. People would believe that the cop reasonably feared for his life before shooting his gun.
But this is the era of the dash cam. So this is a story about South Carolina Highway Patrol officer Sean Groubert being charged with armed aggravated assault.
On September 4, he pulled over Levar Jones, who is black. He asked Jones, who was standing beside his vehicle, for his driver's license. Jones turned and reached into his car to retrieve it. And that's when the police officer panicked and started firing. All three shots are egregious, but take a particularly close look at shots two and three:
What can one feel watching that display of reckless ineptitude save for anger, shock, and confusion? The incredulity of the victim is itself a powerful rebuke to the shooter. About the only thing one can say for the highway patrolman is that he doesn't seem as though he was trying to murder the motorist. He seems to have felt genuine fear, though it doesn't come close to being "reasonable." As video footage proliferates, people will continue to see more cases where police officers behave badly to a degree that many wouldn't have believed sans images. One hopes this will eventually lead to better training and fewer incidents.
For now, it is leading to increased accountability that's long overdue, and serving as a hint to police brass that dashboard cameras are cheap enough now to be a moral imperative.