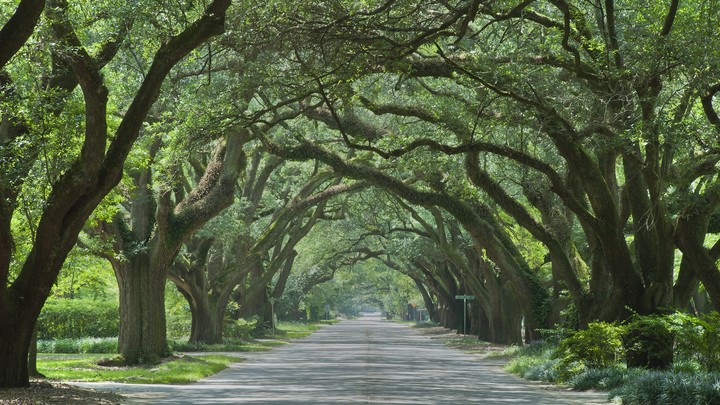 The map is of South Carolina and its counties. "All 46 counties have at least one animal shelter to care for stray dogs," The Charleston Post Courier reports, "but the state has only 18 domestic violence shelters to help women trying to escape abuse." One of the red dots represents a 31-year-old, Amerise Barbre, whose boyfriend strangled her. Each red dot represents a woman killed by a husband or boyfriend. In the eight-year period shown, that sort of murder happened 292 times.
"Most state legislators profess deep concern over domestic violence," the newspaper notes in the introduction to a seven-part feature. "Yet they maintain a legal system in which a man can earn five years in prison for abusing his dog but a maximum of just 30 days in jail for beating his wife or girlfriend on a first offense."
Domestic abuse reportedly occurs there about 36,000 times per year.
The feature posits that public-policy failures largely explain why South Carolina's homicide rate for women is presently the highest in the nation. It urges sweeping reforms. 
They are summarized here.
According to the Violence Policy Center's annual report, When Men Murder Women, the following is true of homicides perpetrated by men against women nationwide:
For homicides in which the victim to offender relationship could be identified, 94 percent of female victims (1,509 out of 1,601) were murdered by a male they knew.
Sixteen times as many females were murdered by a male they knew (1,509 victims) than were killed by male strangers (92 victims).
For victims who knew their offenders, 61 percent (926) of female homicide victims were wives or intimate acquaintances of their killers.
There were 264 women shot and killed by either their husband or intimate acquaintance during the course of an argument.
Nationwide, for homicides in which the weapon could be determined (1,551), more female homicides were committed with firearms (51 percent) than with any other weapon. Knives and other cutting instruments accounted for 20 percent of all female murders, bodily force 14 percent, and murder by blunt object seven percent. Of the homicides committed with firearms, 73 percent were committed with handguns.
In 87 percent of all incidents where the circumstances could be determined, homicides were not related to the commission of any other felony, such as rape or robbery.
People laugh when Louis C.K. gets at this reality with his singular brand of dark humor:
But he isn't making anything up. In addition to the newspaper feature discussed above, some illuminating reading on this subject can be found in essays here and here. 
We want to hear what you think about this article. Submit a letter to the editor or write to letters@theatlantic.com.
Conor Friedersdorf
is a California-based staff writer at
The Atlantic,
where he focuses on politics and national affairs. He is the founding editor of
The Best of Journalism
, a newsletter devoted to exceptional nonfiction.