I Was a Naive Urban Teacher
After being dropped into a New York City school as a savior, an elite teaching fellow learns what her students actually need.
"My parents emigrated from Russia with a mere hundred dollars between them. Some days my dad couldn't afford the bus, so he trudged 20 miles to and from his job scrubbing toilets at NYU, his calluses oozing," I told my wide-eyed high school freshmen—mostly Dominican, all low-income—on my first day as a New York City Teaching Fellow in Washington Heights. "But the hard work paid off. My dad became a businessman and my mom became a doctor. They bought a house on Long Island and sent me to Columbia University."
I aspired to be like the inspirational movie teachers—lyrical Robin Williams in Dead Poets Society, standing on his desk and encouraging students to seize the day; tough army captain Michelle Pfeiffer pronouncing, in Dangerous Minds, "There are no victims in this classroom!"; bleeding-heart Hilary Swank in Freedom Writers, wisely telling a student, "To get respect, you have to give it."
"You're going to graduate from high school and go to college—a great college—and become whatever you want to be!" I told my new students. And then, surveying the rapt faces, I added, "What you're not going to do is drop out, sell drugs, or get pregnant."
The temperature in the room dropped. Countenances fell. Whispers rose.
Beside me stood a girl I'll call Milagros—14 years old and chubby-cheeked—her belly swollen with the weight of a pregnancy in its sixth month. (All names of teachers, students, and administrators have been changed for this story.) Shuffling her feet, she whispered, "Miss, can I go to the bathroom?"
I nodded, incapable for the moment of uttering another word.
In the summer of 2005, during my five-week training for the New York City Teaching Fellows program at Fordham University, we'd been told that in order to "close the achievement gap" we must set "high expectations" for our students. The implication was that we were countering regular teachers' low expectations, which were the cause of the achievement gap.
The program had been created by ex-chancellor Harold Levy in 2000 to solve the city's chronic shortage of teachers. Using Teach for America as a model, the Board of Education began hiring high-achieving college graduates with no formal education training and quick-certifying them with a three-year Transitional B Certificate. While teaching, fellows are enrolled in subsidized night and summer courses for a master's degree in education. With its 8 percent acceptance rate, the program felt like an exclusive club.
And administrators bolstered this perception. Before I even started my pre-service boot camp, I interviewed with Dr. Janice Sorrento, a high school principal who was known as a whiz at turning around failing schools. She hired me on the spot. It was like a scene out of a Busby Berkeley musical where a Broadway baby from Ohio gets off the bus at Port Authority and a producer hands her a starring role on the Great White Way.
My perception of myself was further elevated by the media, which insisted that America's teachers were lazy and ill-qualified, in it for the summers off and the retirement pay. In turn, I knew, career teachers often perceived TFAers and fellows as resume-padding fly-by-nighters. The programs, which ask for a mere two-year commitment, often serve as stepping-stones to more lucrative careers in law, business, and government. In fact, there were Teach for America flyers plastered around Fordham University advertising how the program could help get you into Stanford Business School. Only about 20 percent of TFAers and fellows are still teaching after five years, and many of those who are have moved on from the low-performing schools they started out serving. For some, teaching is a layover in Des Moines on the way to St. Bart's.
Aware of this tension, I was initially leery about stepping into the Teacher Center—an L- shaped, lime-colored room with formica tables, ratty couches, and ancient computers that had never known wi-fi. Because it was on the first floor, bars protected the windows.
The first time I visited, I found teachers scattered in cliques—bright-eyed fellows in their circles and world-weary veterans in theirs. Moseying over to the snack table, I poured myself some coffee, which I quickly spit out. It was burnt. I bit into a cookie and almost chipped a tooth. Unlike wine, cheese, and Liam Neeson, Oreos do not improve with age. I threw the cookie in the trash. Plunk.
Looking up, I saw a 60-something-year-old woman who'd had one too many suntans and Marlboros glaring at me from behind her gigantic desk. "I'm Bea. Oy run the Teacha Center," she barked. "Who are you?"
I told her my life story—how I'd been working in TV production, questioning my direction in life, when I saw an ad on the subway that said, You remember your favorite teacher's name. Who will remember yours? "So, on a whim I applied to the New York City Teaching Fellows, and here I am! Oh—and I went to Columbia."
"Never heard of it," she snapped and looked back at her computer screen.
Chuckles resounded from certain corners of the room.
I walked over to Dan Marin, a fatherly teacher whose grey hair reflected a life devoted to fractions, polynomials, and derivatives. "What's her problem?" I asked.
Dan gave me the lowdown on Bea Kaufman. She was just a few years short of retirement. As a card-holding member of the United Federation of Teachers, she was putting her veteran status to good use by running the UFT Teacher Center. In addition to burnt coffee, the center offered a professional development program through which Bea mentored new teachers at our school and the other three schools in the building. (In 1999, ahead of its time,the single large unwieldy school had been broken down into four smaller and more manageable academies. In 2002, The New York City Department of Education, with the support of the Gates Foundation, launched an initiative to similarly convert other low-performing large secondary schools into small schools.)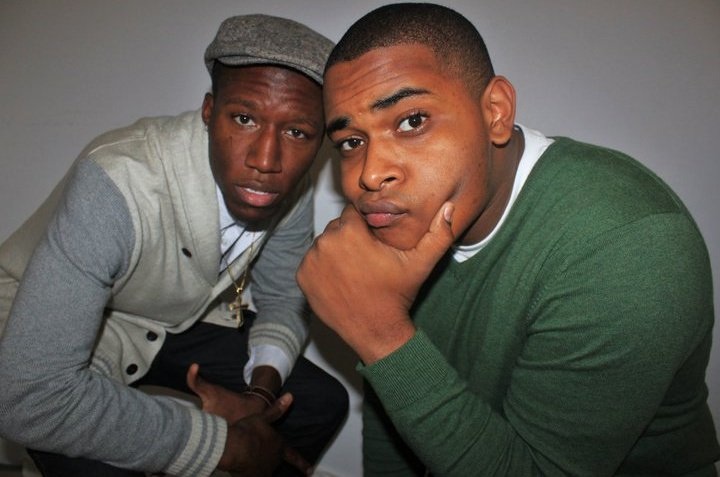 Bea was the Queen of the Teacher Center—the boss, the doyenne, the sugar momma who helped you function in a failing system. But you had to show her respect.
"Throwing the cookie out," Dan explained. "That's a no-no."
Bea, sitting smugly at her desk, was surrounded by posters bearing pro-teacher slogans reminiscent of the propaganda my Soviet-born parents remembered from the Young Communist League:
To make a difference, be the difference!
Those who can, teach. Those who can't, pass laws about teaching.
Solidarity! We teach the children! Together we decide!
Interspersed with these slogans were postcards inscribed with syrupy words of advice:
Be humble; it's not about you.
Honor each student's narrative.
The only reward is your connection to the kids and that is enough.
Bea grudgingly handed me a blue and white plastic case printed with the letters "UFT." It held pencils, dry erase markers, scissors, loose-leaf paper, thumbtacks, a key chain, a USB drive, Tic Tacs. It also held a pack of Kleenex.
"For my first cold?" I asked, examining the tissues.
"For your first tears," Dan replied.
Bea wandered through the halls of the school, her rickety cart loaded with supplies, observation journals, grading guides, books by master teachers, and stale Oreos. Like a doctor making house calls, she observed new teachers in all four schools, doling out advice for teaching more effectively—or, in some cases, merely surviving.
"Tell me when you need me," she hollered as she emerged from the lounge wheeling her goodies. I didn't need her. The Teaching Fellows program had given me a Fordham mentor and one from the district, along with absolutely anything else I felt I needed. Besides, I was turned off by the new teachers who ran to Bea in tears, as though they were the first humans to ever endure the stress of teaching in a tough urban environment.
I was also less than enamored of some of the old-timers who frequented the Teacher Center. When I announced my resolve to see my freshmen through to their senior year and help them get into top universities, a veteran teacher snapped, "Sweetie pie, our kids are lucky if they can get into Bronx Community College."
All in all, the Teacher Center was a Kvetch Fest. My colleagues complained endlessly about Mayor Bloomberg—his corporate privatization of schools, his pro-charter policies, his disdain for the teachers' union, and his "bad teacher" witch hunt. They also complained about Ramp Up, a Balanced Literacy course created by the multi-billion dollar Pearson Publishing, in which all lessons were scripted. It was hard to take any of these complaints seriously, because they kvetched about everything else, too—from pink-slips to pensions to pimples. The more time I spent talking to these long-time educators, the more my stereotypes were reinforced.
Soon, however, that started to change.
I was in the middle of what I thought was a pretty good read-aloud of Flowers for Algernon when Luis, who was repeating ninth grade, shouted, "Ms. Rodov, that's wack! You should read like Mr. Citro!" He turned to his classmates. "You seen him read?"
Everyone shook their heads except for Fernando, who was also a repeater and had been in Mr. Citro's class with Luis. Fernando closed his eyes and brought all his fingers together, kissing them in the Italian gesture for delicious.
I was curious, so during my prep period, I stood outside Mr. Citro's room and listened to his sonorous voice resonating from inside:
Maybe Biff was right, maybe I am a dime a dozen. A nothing.
Well, I know one thing for sure, I refuse to ride off into the sunset and leave this mess behind.
I am Willy Loman, and by God, I'm going to do something right in this world.
I'm going to fix this mess the only way I have left.
Mr. Citro was hunched over his desk, beads of sweat glistening on his forehead, mesmerizing his students with Arthur Miller's story of disappointment, abandonment, betrayal—the American Dream deferred. It was impossible to hear Mr. Citro's reading of Death of a Salesman and not to be moved.
I, meanwhile, was struggling with Milagros. She was respectful and a good student, but the bigger her belly grew, the more she avoided my gaze. And I didn't want it to be that way.
I approached Bea, who was preoccupied with her new iPhone. "I heard you can locate people with these things. That's awful! I don't want my Morty to know where I am."
"Bea," I said, "I have a pregnant student—"
"I remember when I had a pregnant student," she interrupted, "We went on a trip to the mid-Manhattan library and it started raining. Not just raining. Pouring like flood levels. And we all started to run and then realized we couldn't because Anabel was with us. So we put our arms around her and surrendered to the sky."
There was no head-shaking, no pitying, no judging.
The next time I saw Milagros, I apologized.
Bea stuck a leathery finger in Principal Mitchell's face.
"The kids need a newspaper," she insisted.
"I don't have the money for it, Bea."
"Find it, Barbara! What's a school without a paper?"
Bea could be direct with Ms. Mitchell because they were close. Bea found herself mentoring Ms. Mitchell's teachers the most and having a better rapport with her than with the other principals.
Ms. Mitchell had been an outstanding assistant principal, but after Dr. Sorrento left abruptly to transform another school, she'd been overwhelmed by her new role. She was struggling with budget cuts, student violence, a cantankerous staff, and conflicts with the other principals in the building. Under the Bloomberg administration's new A-F progress reports, the school was on its way to a failing grade.
"Imagine how good it'll look when Amelia Gonzalez visits," Bea winked. At the mention of the superintendent, Ms. Mitchell gave in. When Bea asked me to spearhead the paper with her, I agreed.
Because Bea hadn't been in front of a classroom for some time, she was a little out of touch with certain colloquialisms. For instance, when we told the students that they would be the newspaper's writers and editors, Kelvin responded, "Dead-ass?"
"Dead-ass?" Bea repeated, dumbfounded.
I called upon Kelvin and his best friend, Jamal, to use the term in a sentence.
"Yo, I swear Kim Kardashian jumped the fence for a Krispy Creme," Kelvin said.
"Nah uh, you lyin'!" Jamal exclaimed.
"No, for real! I'm dead-ass," Kelvin countered.
A light went on in Bea's eyes. "Yes, you're putting this newspaper together. I'm dead-ass about that. I'm serious." Bea soon learned that "ass" could be added to pretty much any adjective: Dumb-ass. Crazy-ass. Lazy-ass. Ghetto-ass.
"If I'd known this was all about the ass, I would've done more squats," Bea cracked.
Soon, we were dealing with Shameka, who happened to be a smart-ass. When she did well her first semester and I rewarded her with a $15 gift card to Barnes and Noble, she thanked me with, "They sell weed there?" Yet Bea gave her a meaty assignment—a profile of Principal Mitchell.
I worried that Shameka would be inappropriate and unprofessional. Yet Bea trusted her implicitly, and she had infinitely more experience with journalism than I did, having headed many student newspapers over the years. One of her students had written an investigative piece on gangs in the 1980s, at the height of the gang era in Washington Heights, and won a National Pacemeker Award, the Pulitzer Prize of student journalism, along with a full ride to NYU.
However, Bea never overstepped her boundaries in my class, always letting me lead. She seemed confident that the combination of my teaching, my students' enthusiasm, and her guidance would create a successful newspaper.
When we were about to go to press and had received all articles except Shameka's—and I was livid—Bea reclined in her chair, smiling peacefully. Fifteen minutes later, our inboxes beeped with Shameka's piece. The tasteful profile, titled "The World's Best Principal," revealed, among other things, the five historical figures Ms. Mitchell would most like to meet: Bob Dylan, Martin Luther King Jr., William Shakespeare, Georgia O'Keefe, and Eve of Adam and Eve.
The newspaper was a success and the students were proud of their literary achievement. And Ms. Mitchell couldn't have been more pleased. However, Bea ended up paying for everything herself because Ms. Mitchell never came through with the funding.
The first flowers arrived in the morning—yellow roses and button-spray chrysanthemums in a hurricane vase. They were followed by sunny yellow tulips wrapped in a daffodil bow. Then a spring sonata—pink roses, tulips, miniature carnations, light-pink and hot-pink spray roses in a terra-cotta vase. In early afternoon there were a dozen long-stemmed pink roses in an elegant violet vase.
Until the end of the day, delivery guys paraded into the Teacher Center with flowers for Bea. It was the Friday before Mother's Day, and her students from the last 30 years were saying thank you. By 3 p.m. she was dwarfed by flower arrangements.
It was like this every year.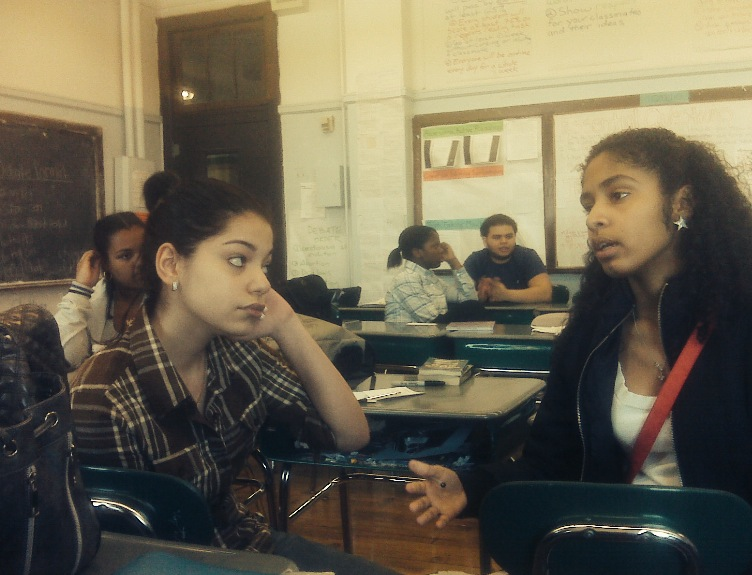 A scream sounded from Mr. Citro's room. At first, I assumed it was another masterful performance. Then I heard glass shattering and saw wailing and bleeding students racing into the halls while security guards ran towards the room.
After 10 years of soul-baring teaching, Mr. Citro was having a nervous breakdown. He'd hurled a desk out the window, pieces of glass  embedding themselves in his students' skin.
I, meanwhile, was experiencing my own meltdown. Though it had taken me four years to finally open the Kleenex in my care package, I spent much of my fourth year going through that box and many more. A student who had captured my heart was being abused at home, and though I'd done what I could to help him, nothing could mitigate the effects of the trauma. He'd eventually joined a gang.
Some of my students had been accepted to great colleges—Nereida and Petra to Skidmore,Theo to Fordham, and Kevin to Columbia. All would be the first in their families to attend university. But I could not rejoice in these triumphs because I was mourning the student I had lost. And I did not have the emotional fortitude for another year.
I was also having a difficult time functioning in a system that didn't reward performance and was embarrassed by the fact that, with my pittance of a salary, I occasionally had to ask my dad for money.
I loved my students very much but, unfortunately, that just wasn't enough. And so, after completing my two-year NYC Teaching Fellows commitment and staying on for an additional two years, I left the school.
Bea, meanwhile, was being let go due to budget cuts. Principal Mitchell, faced with the difficult decision of eliminating a couple of teachers or Bea, chose the latter. As moving men carried out her ratty couches, formica tables, ancient computers, stale Oreos, and burnt coffee, Bea whispered, "Barbara didn't fight for me."
A few months after I resigned, I met Bea for lunch at El Caridad on St. Nicholas Avenue in Washington Heights. Over plates of mangu (sauteed plantains), she told me how Jose Lira, the principal of one of the other four schools in the building, had made room for her at the last minute. But he hadn't saved the Teacher Center or Bea's mentorship program. Rather, he'd demoted her to teacher and given her his worst class. So in her 30th year as an educator, instead of sailing into retirement, Bea was staying until 8 p.m. every night, concocting lesson plans, activities, and trips in hopes of reaching her students.
One afternoon, she looked down at her class and saw Tito sitting in the back of the classroom, turning something over in his mouth. A shiny slice of silver was visible between his tongue and gums, mixed with a little blood. The razor blade was so small that it had gone unnoticed by the metal detectors. Today was his 16th birthday and it would go uncelebrated, like every other birthday. Tito hated life and hated school, and Bea knew he hated her for making him believe she cared.
Tito glared at Bea, turning the razor blade over and over. Beads of sweat formed on his forehead.
Suddenly, the door flung open and Tito jumped out of his seat as his classmates glided in with a cake. Bea led the chorus.
"Happy birthday to you! Happy birthday to you! Happy birthday, dear Tito. Happy birthday to you..."
Tito stood there, paralyzed, as they sang the rest of the song. Then he ate the cake with his classmates and teacher.
Two years later, he graduated.