A Decade at the Aspen Ideas Festival
Highlights from recent years of The Atlantic's collaboration with the Aspen Institute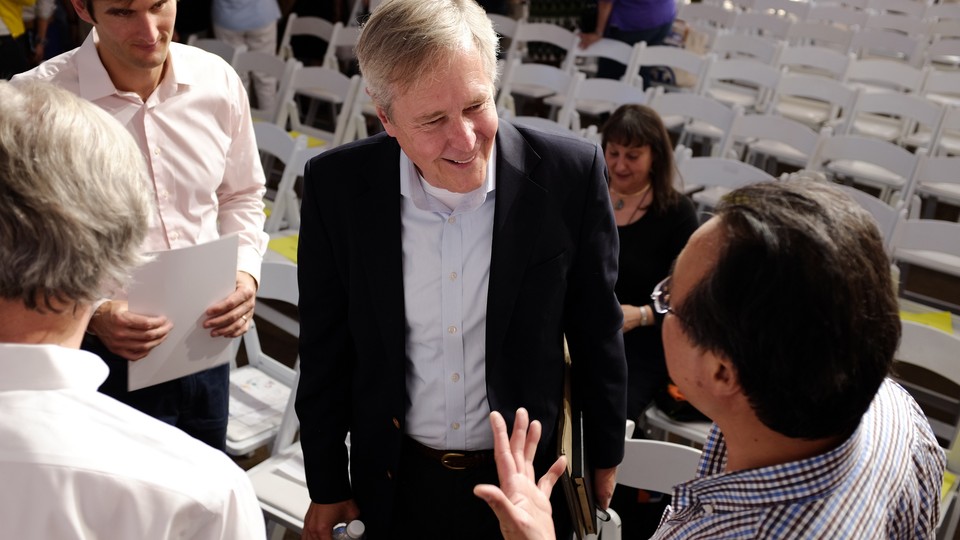 For the tenth year in a row, The Atlantic is partnering with the Aspen Institute to bring together hundreds of thinkers, creators, and business leaders at the Aspen Ideas Festival, a week-long conference on the Aspen Institute campus in Colorado.
In 2010, Atlantic editor Alexis Madrigal described the event as a somewhat "lofty" idea that has nevertheless come to be worthy of its wide audience.  Walter Paepcke, who co-founded the Aspen Institute decades ago, "saw his goal as cultivating the mind of the American businessperson." Writing days before the 2010 conference, Alexis said, "The Institute soldiers on with its almost quaint-feeling mission to promote human beings (even corporate bigwigs) acting like decent people."
Here are a few moments from the past decade of the Festival, which begins on Friday.
---
2011: Thomas Friedman reflects on the protests in Egypt's Tahrir Square. "I've see martyrs against Israel," the New York Times columnist said. "I've seen martyrs against America. But martyrs for democracy? I've never seen that before."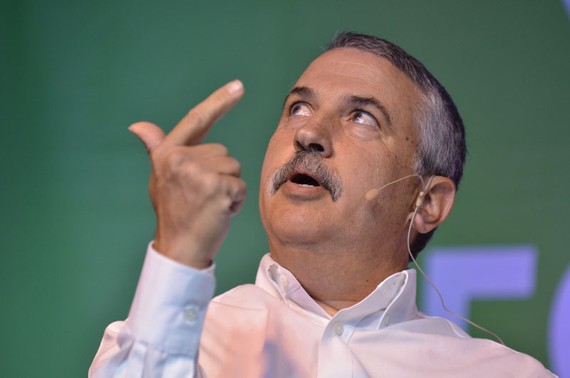 2012: Bob Harper leads a morning yoga session. The Biggest Loser star encouraged attendees to work out at least four times a week.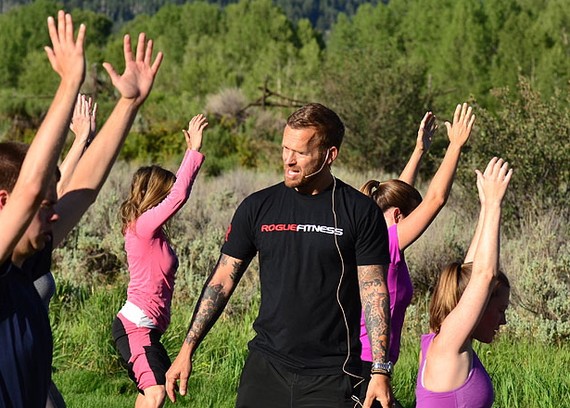 2013: Atlantic Editor in Chief James Bennet and senior editor Ta-Nehisi Coates have a moment.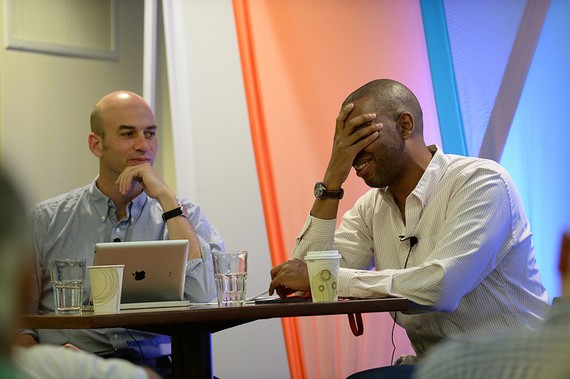 2011: Justin Wolfers discusses the economics of happiness. The Brookings economist discussed whether money buys happiness—and how social scientists ought to measure such a thing.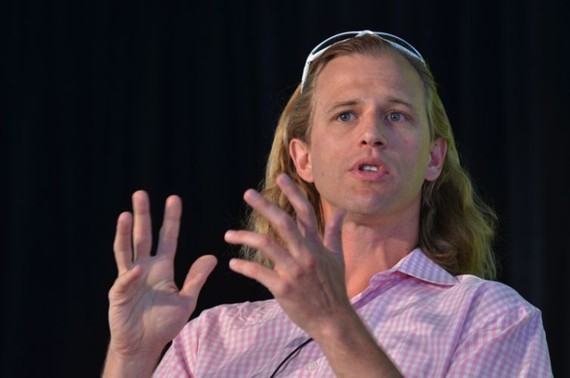 2013:  Vox Editor in Chief Ezra Klein holds court on a panel about news consumption.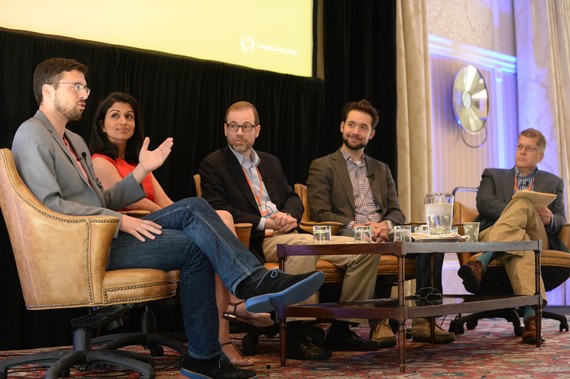 2010: Attorney General Eric Holder chats with actress Barbra Streisand as former Supreme Court Justice Sandra Day O'Connor looks on.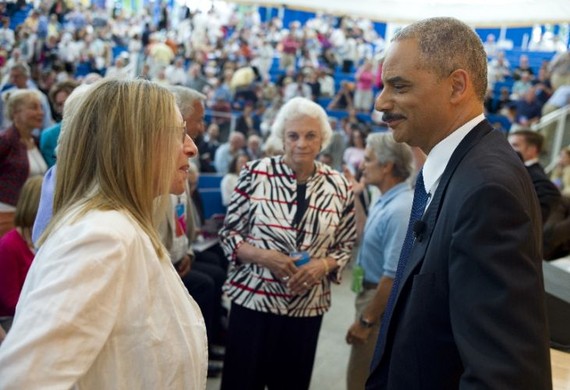 2010: Walter Isaacson and Bill Gates prepare to go onstage. Alexis Madrigal's summary of the Isaacson-Gates conversation that day: "Since his retirement from Microsoft, Gates has increasingly turned his considerable talent (and fortune) to the great problems that face society. His new persona was on full display during a conversation with Aspen Institute chief Walter Isaacson Thursday afternoon at the Ideas Festival. He proposed fundamental rearrangements of the U.S. economy, promoted more technical solutions like vaccines to social problems, and backed climate justice."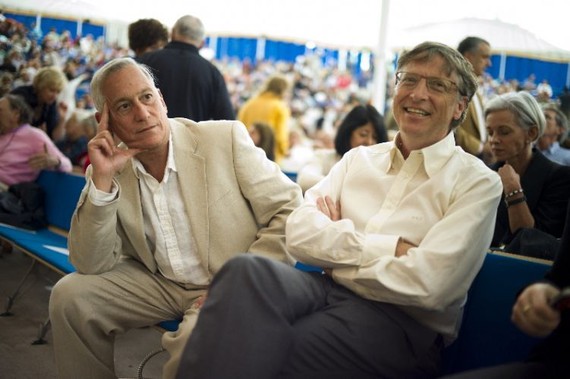 2013: Anna Deavere Smith recites MLK's "Letter From Birmingham Jail. "In the work's 50th-anniversary year, the actress and playwright performed excerpts from the civil-rights activist's famous essay. She was accompanied by Robert Duffy on violin and Anne Epperson on piano.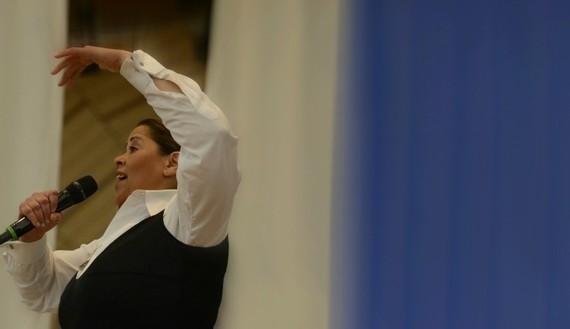 2013: The Atlantic's Jeffrey Goldberg talks with the Kurdish politician Barham Salih and the journalist David Ignatius about the war in Iraq. Atlantic editor John Gould reported on the conversation: "Salih ... acknowledges that the U.S. coalition made serious mistakes. But: 'In my view—and I say this without equivocation; I say this in Kurdish; I say this in Arabic when I'm in Baghdad—this has been fundamentally a failure of leadership by the Iraqi elite that assumed power after the demise of Saddam Hussein.'"