All 24 New TV Series for Fall 2014, in Order of How Fast They'll Be Cancelled
In the spirit of being able to say "toldja so!" come October, we've gone and ranked all 24 new shows and are presenting them in the order that they will soon be cancelled.
This article is from the archive of our partner
.
We did it, everybody! We survived Upfronts Week and the only casualties were Two and a Half Men and the music of Pitbull. In all, 24 new television series are now set to premiere this fall (and that's not counting the shows waiting in the wings at midseason). Like an army of wheezing, gawky teenagers just waiting to get mowed down by the finely-tuned militia known as the American viewing public, these shows will scrap and claw, and a good 75% of them will likely never see a second season. So, in a sense, the vast majority of these 24 new fall shows are already dead, they just don't know it yet. Isn't that exciting??
So in the spirit of being able to say "toldja so!" come October, we've gone and ranked all 24 new shows and are presenting them in the order that they will soon be cancelled. There are any number of factors at play here, but we think we have a solid handle on this. Our condolences to the victims listed below.
Note: We're leaving out FOX's Gracepoint (the Broadchurch remake) because it's a limited-run series.
Manhattan Love Story
Tuesdays at 8:30, ABC
ABC hasn't had much luck with comedies recently, and we predict that like Manhattan Love Story will quickly join Mixology and its brethren. First off, the premise sound dreadful: for a half an hour each week we have to listen to the internal monologues of two annoying white people. Second, it's airing after the also bad-looking Selfie, meaning there is no reason for viewers to turn to ABC on Tuesday nights in the 8 p.m. hour. Sorry, Manhattan Love Story.
Expected Number of Episodes: 2
Bad Judge
Thursdays at 9, NBC
The theme of NBC's programming this year is women who can't get their lives together, and the worst offender among the bunch is Bad Judge, starring Kate Walsh as a, well, you know. To make matters worse, NBC has sandwiched it in the middle of a Thursday night that is distinctly not Must-See TV anymore.
Expected Number of Episodes: 4
Selfie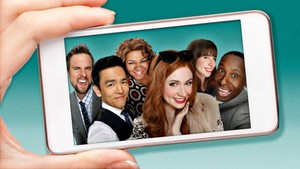 Tuesdays at 8, ABC
Selfie doomed itself from the beginning by simply being called "selfie," a term that will hopefully be irrelevant in five years. ABC gave it a tough time slot, forcing it to open Tuesday nights by itself, and while star Karen Gillan was charming on Doctor Who, here she is forced to contend with an unlikable character and an American accent.
Expected Number of Episodes: 6
The Mysteries of Laura
Wednesdays at 8, NBC
Based on its trailer The Mysteries of Laura seems like something of a mystery. (See what we did there.) Is it a drama? A comedy about a woman who just can't get her life together? (Yes, this is another one of those shows on NBC.) Whatever it is, we don't even give it as long as NBC's last Debra Messing vehicle.
Expected Number of Episodes: 6 episodes
A to Z
Thursdays at 9:30, NBC
While A to Z has two charming leads in Ben Feldman and Cristin Milioti, its concept seems ill-advised. The show is set to follow the two leads from the beginning to the end of their relationship, which means if it's lucky it's How I Met Your Mother. If it's not, they have a very short relationship.
Expected Number of Episodes: 10
Forever
Tuesdays at 10, ABC
It's a procedural about a cocky genius who can die, but returns in water and naked. The only person who knows his secret is Judd Hirsch. If this were on CBS it would last forever, but it's on ABC. Plus, everyone will just have too much fun writing headlines about Forever not lasting Forever.
Expected Number of Episodes: 13
Red Band Society
Wednesdays at 9, Fox
At Fox's upfront presentation Kevin Reilly pitched Red Band Society as something along the lines of Glee, but misfit kids with cancer seems like a harder sell than misfit kids who sing. If Red Band Society is any good, it could become one of those beloved, little watched shows. If Red Band Society is bad, cancellation is quickly in its future. And then puns when it goes are going to be dreadful.
Expected Number of Episodes: 13
Jane the Virgin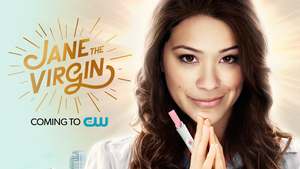 Mondays at 9, The CW
Does a soap based on a telenovela about a woman impregnated by accidental artificial insemination have a place on The CW these days, a network better known for its shows about vampires and superheroes? Maybe not, especially since it seems ill-paired with vamp show The Originals.
Expected Number of Episodes: 13
The McCarthys
Thursdays at 9:30, CBS
The last time CBS attempted a sitcom with a gay lead character, we got the abysmal Partners, and that one was cancelled after six aired episodes (13 eventually aired in total). This one appears to match the "gay as the CBS audience understands it" sensibility of Partners with the loudmouth family obnoxiousness of, say, a Sh*t My Dad Says (18 episodes). At least Laurie Metcalf is getting paid.
Expected Number of Episodes: 13
Mulaney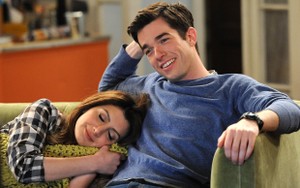 Sundays at 9:30, FOX
John Mulaney is an incredibly funny stand-up comedian and writer. He's deserved his shot at the big-time for a while. People who saw the original version of this pilot (which NBC passed on last year) clamored for it to get a second shot. Watching the trailer for the version of the show that's coming to FOX ... it's a bit of a mystery as to why. Traditional three-camera sitcoms already look like relics; they look even more like relics when they're trying to support modern-day ironists like Mulaney. People are going to want to like this a lot. Probably enough to push it to a full season. The hope is that by then it's come into its own.
Expected Number of Episodes: 18
Marry Me
Tuesdays at 9:00, NBC
Casey Wilson is riding the goodwill of a small but dedicated fanbase after Happy Endings, and it certainly looks like she's bringing back Penny's manic rom-com heroine quality to her new series. By the looks of it, the series has a shot at charming critics and audiences, but with the wrong guiding hand, the tone could go obnoxious real quick. A Voice lead-in means we might get a chance for the show to figure itself out.
Expected Number of Episodes: 18
Cristela
Fridays at 8:30, ABC
Some weird, weird stuff has lasted multiple seasons on ABC Fridays. A full season of Reba McEntyre in Malibu Country, for one thing. This will probably not be a big hit, but ABC won't be lining up to replace it with much else.
Expected Number of Episodes: 22
Scorpion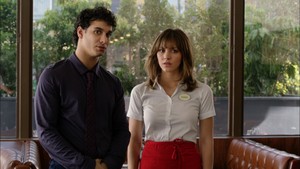 Mondays at 9:00, CBS
Alternate title: Fix It, Nerds! Four geniuses, one gruff Homeland Security agent, and one normie waitress with bad highlights (sorry, Kat McPhee) team up to ... I dunno, save the world? Numb3rs lasted six whole seasons by splitting the difference between nerdery and procedural, but that was on low-expectation Fridays. Scorpion slides into the same CBS Mondays where Hostages and Intelligence bombed last year.
Expected Number of Episodes: 22
Utopia
Tuesdays at 8:00/Fridays at 9:00, FOX
If comedy fans want Mulaney to succeed, FOX wants Utopia to succeed, to the tune of two weekly airings. The goal seems to be to create the next Survivor, with more of an emphasis on social experiment than competition. Like an Extreme Makeover: Civilization Edition. Or Kid Nation without the kids. It'll either run for a billion seasons and revitalize reality TV as we know it, or else bow out after one proud, bewildering year.
Expected Number of Episodes: 26
Stalker
Wednesdays at 10:00, CBS
Maggie Q plays — and bear with us while we work this out — some kind of freelance professional anti-stalking specialist. What Olivia Pope does for D.C. malfeasance, Maggie Q does for stalking cases. Dylan McDermott is an ass who looks to partner with her. This feels like it blends two of CBS's favorite flavors: the enigmatic problem-solver (The Mentalist; Elementary) with the CSI/Criminal Minds requirements for violence against women. McDermott does seem to be cursed, however, so we're cutting down our expectations to a season and a half.
Expected Number of Episodes: 35
State of Affairs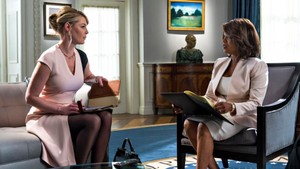 Mondays at 10:00, NBC
Look, The Blacklist looked stupid too, and that show is pretty much the crown jewel of NBC scripted programming now. So while we all take pleasure in looking down our noses at Katherine Heigl (Emmy Award winner Katherine Heigl) and poor President Alfre Woodard (Academy Award nominee Alfre Woodard), they're planning on taking up the old Blacklist post-The Voice time slot and running with it.  Revolution got to 41 episodes on Mondays. This can do even better.
Expected Number of Episodes: 42
Black-ish
Wednesdays at 9:00, ABC
There's already been a bit of consternation about this sitcom's title and premise, and Anthony Anderson has a so-so record with successful television, but this show is getting the post-Modern Family slot. That's a big sign that ABC sees potential here, and the trailer skews towards a similar brand of humor, down to the grumpy, gruff but lovable grandpa (Laurence Fishburne).
Expected Number of Episodes: 66
Madam Secretary
Sundays at 8:00, CBS
If this weren't on CBS, we'd peg its odds way lower. But as part of a Sunday night lineup that includes The Good Wife, this political drama could do very nicely for itself. It reads as a much calmer Scandal without State of Affairs' shlocky weepy backstory. And is Tea Leoni actually restrained in the trailer? Miracles happen!
Expected Number of Episodes: 85
Constantine
Fridays at 10:00, NBC
If you're a genre show that will appeal to a niche-y audience, NBC has just the place where you'll thrive—Fridays! Grimm has been chugging away there nicely, and comic book adaptation Constantine seems a much smarter fit than last year's warmed-over Dracula. A smoldering, properly-accented Matt Ryan is perfect casting for the hell-raising hero, too.
Expected Number of Episodes: 100
Gotham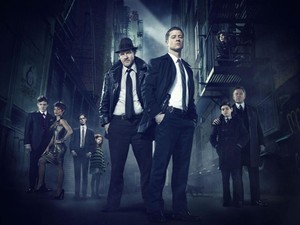 Mondays at 8:00, Fox
Young Batman! Young Penguin! Young Catwoman! Younger Alfred! Ben McKenzie! A fantastic Monday night partner in Sleepy Hollow! This thing will surprise everyone if it's not a big hit. But the hype is so deafening already, perhaps it will mark the beginning of Batman fatigue? Somehow that seems doubtful. Batman doesn't flop except when he's played by George Clooney.
Expected Number of Episodes: 126
The Flash
Tuesdays at 8:00, The CW
DC Comics may be struggling to establish a movie universe but it's doing very nicely for itself on TV. Arrow is a hit with critics and viewers, and this show, with arguably a more famous superhero, is spinning off out of it. From the trailer, it looks like one of the most fun new shows of the season. And the CW is having this lead off its Tuesday night (paired with veteran Supernatural), which is a real vote of confidence.
Expected Number of Episodes: 150
CSI: Cyber
Sundays at 10:00, CBS
Patricia Arquette will explore crimes of the "dark net" in this…thing…which CBS expects will appeal to CSI fans, because they've taken to its spinoffs in the past. Hopefully it's not just Patty changing people's passwords for them. Anyway, it has CSI in the title, and The Good Wife is sometimes the highest-rated drama on Sunday nights. Just not if you like young people watching your shows.
Expected Number of Episodes: 150
How to Get Away with Murder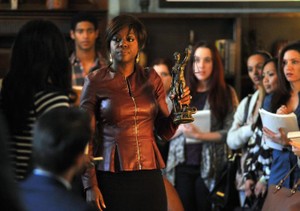 Thursdays at 10:00, ABC
This juicy Viola Davis-starring legal drama is the new portion of ABC's all-Shonda Rhimes Thursday night lineup. It is the only new show this year to have an actually scintillating trailer. Said trailer is already more exciting than all of Private Practice, and that thing ran six years.
Expected Number of Episodes: 175
NCIS: New Orleans
Tuesdays at 9:00 CBS
This show appears, at a passing glance, to be the same show as NCIS, its lead-in. Scott Bakula with grey hair and sunglasses could be mistaken for Mark Harmon at 50 paces. CBS is counting on the fact that half of the NCIS will be unaware that a new show has even started, and thus will not change the channel. Another solid chunk will tune in hoping for something along the lines of that Principal Skinner/Chief Wiggum Simpsons spinoff episode.
Expected Number of Episodes: 300/Until the end of the world
This article is from the archive of our partner The Wire.