Guns: Protection Against the 'Growing Menace of Auto Bandits'
Colt's 1920s strategy for selling pistols: Exploit anxiety about highway robbery.
Carjacking is one of those crimes that inspires occasional panic among Americans. Especially in the 1990s, folks around Southern California worried about that they'd be driving in an urban area when, out of nowhere, a gun aimed through the window, or if they'd left the door unlocked, a hand wrenching it open. But there was an era in America when people feared driving in town less than trips between them, on the open road, where one was "beyond the reach of help." Or so I gather from a Colt ad that appeared in the August 10, 1922 issue of Life magazine. Fear of highway robbery was evidently useful for selling automatic pistols: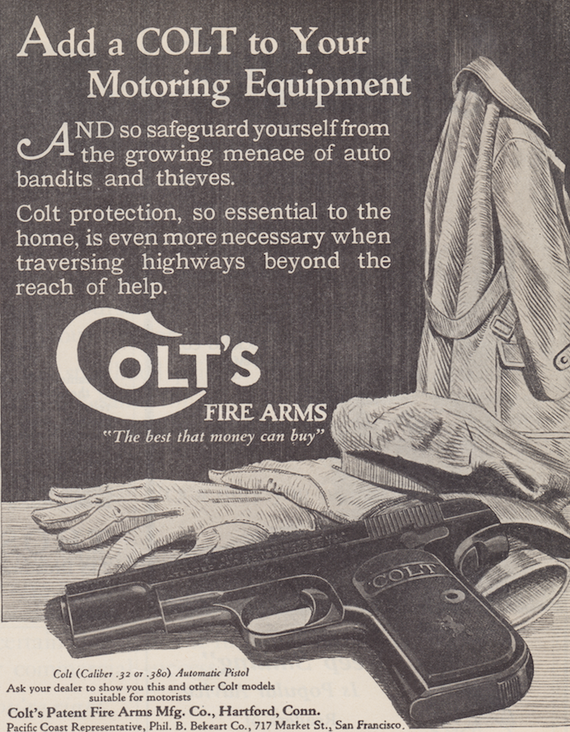 The car isn't the only place Colt wanted potential customers to envision having a handgun at the ready. One never knew when a firearm might come in handy at the office: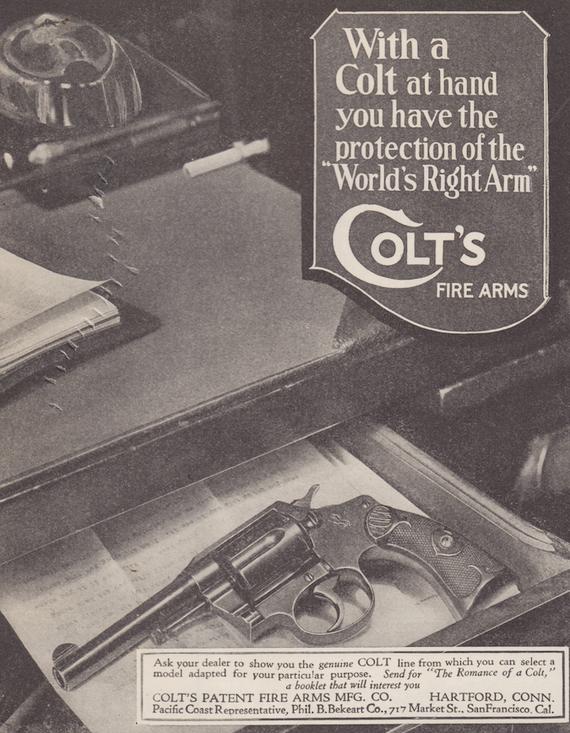 And for the lady, what better place than beside the jewelry box to stow a handgun: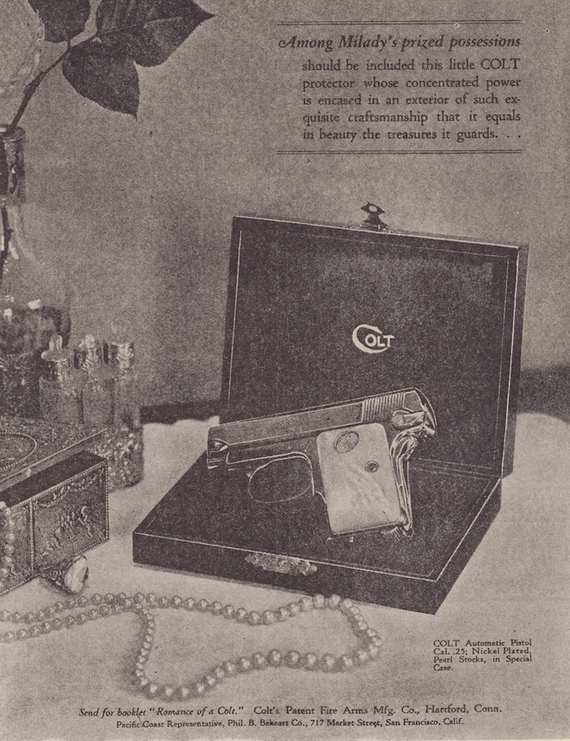 But neither was a gun for protection during automobile travel a one-off theme. This next ad is from 1917: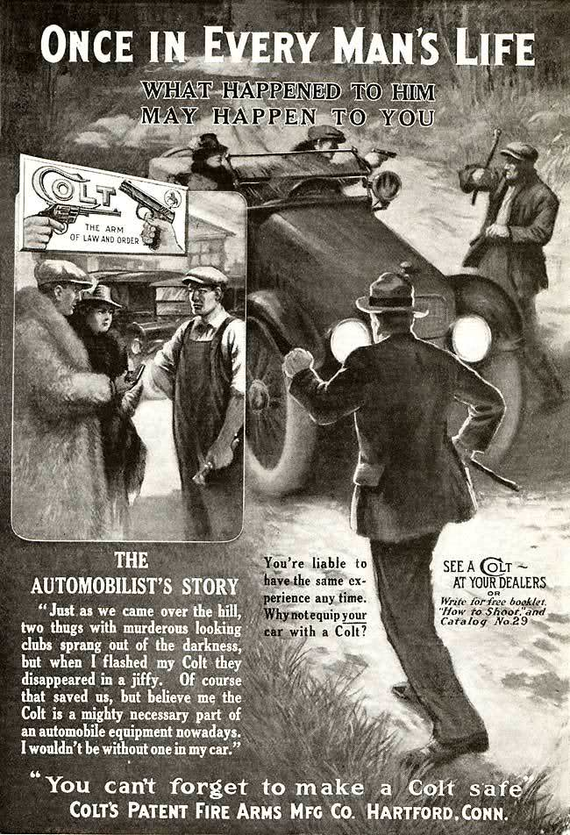 Attacking a passing car with "murderous looking clubs" would've been much easier in those early days of automobile travel than it would be now. But if I'd been the type to spring from the darkness to menace passing motorists circa 1922, my criminal alter-ego would've carried a Colt. I see why the ad folks didn't go that route.
It occurs to me that all the times I've driven long distances, whether from the East Coast to the West Coast, up Interstate 5, or out to Las Vegas or Palm Springs, I've never once worried about highway robbery, even on the most desolate stretch of road in the dead of night. In fact, far from worrying that I'm beyond the reach of help, I've frequently hoped that no highway patrolmen are around. But credit where it's due. It's actually wonderful that (asset forfeiture rogues with badges aside) highway robbery is all but a thing of the past, even if carjacking persists and traveling the open road can still be dangerous in other ways.