Two Buildings Collapse After Possible Gas Explosion in Upper Manhattan
On Wednesday morning, shortly before 10 a.m., two buildings in Upper Manhattan collapsed after a reported explosion. Here's the latest.
This article is from the archive of our partner
.
Hundreds of New York City firefighters from 39 units descended on East Harlem in New York on Wednesday morning, two building reportedly exploded, collapsed, and then burst into flames. The accident happened shortly before 10 a.m. on 116th Street and Park Ave., just feet away from the overground Metro North train lines. 
Witnesses reported an explosion and firefighters are currently on the scene. Mayor Bill De Blasio held a brief conference at around noon on Wednesday and said that  a gas leak had been reported 15 minutes before the explosion. He also said that there were still individuals missing and that it would take time to assess and piece together how today's collapse happened. 
According to the Department on Buildings, work on the gas line was scheduled at 1644 Park Avenue (one of the affected buildings) for last summer, and one of the buildings involved was peppered with violations. 
 Here are a few photos of the scene, which looks not unlike a disaster movie:
Another shot
One shot from the fire department:
The two buildings are reportedly a church and a piano store, both which have apartments above them. It's unclear where the collapse originated, or how many people were inside: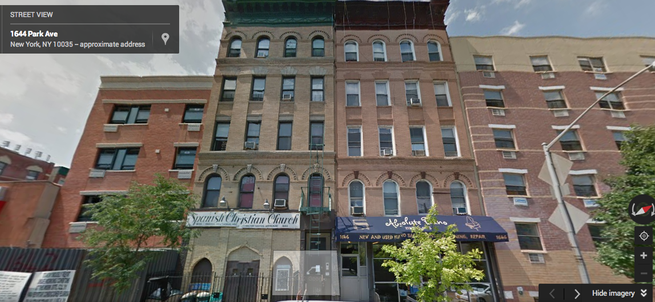 And this shot shows the building on the right of Absolute Piano with its windows blown out:
There are reports of some injured being transported to hospitals, and up to 16 people may have been injured. Their conditions range from minor injuries to serious trauma. CBS New York is reporting that there have been two casualties. Metro North was suspending service in the area while first responders continue to assess the damage. We'll keep this post updated as new details come in.
This article is from the archive of our partner The Wire.