The Surprising Geography of Everyday Talk
A familiar voice in a new location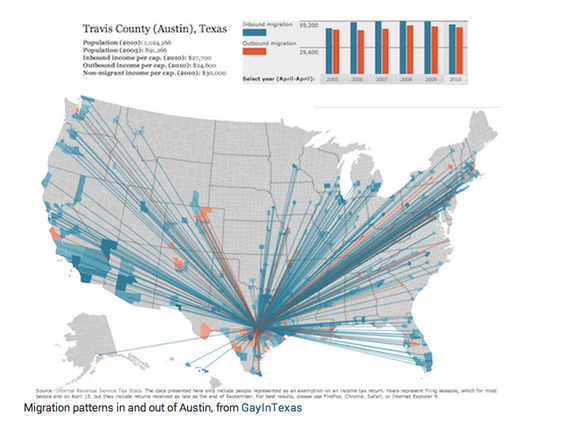 On her own new section of this site -- they grow up so fast! -- Deb Fallows has a very interesting post with reader reaction on the topic she raised last week: the conversational cues and questions people use to find out about others they have just met. These range from "What's your parish?" in Chicago (as it happens, her native city) to "What are you?" in Philly (as it happens, mine), the latter inviting an answer of "Polish," "Italian," etc.
I'm mentioning it here both on its merits and for housekeeping reasons. All of our posts, plus John Tierney's, from our ongoing-though-temporarily-snowbound American Futures series will appear together on the AF project page. But now Deb and John will have their own items in their own author-channels, rather than having them show up here in potentially confusing hybrid-byline mode. Please go to Deb's and check this out!
---
Update Deb's post is about a range of first-meeting conversational ploys. One of the readers she quotes mentions the approach I've used over the years. "So, what's your story?" Everybody has one.
A more cynical media-centric option is one that Erik Tarloff, my friend and birthday-mate, employed in his novel Face Time. That is to begin any talk with anyone in the DC or NY media by saying, "Love you work!" Or "that was a great piece" or "You've been on a roll." Sigh. Probably works in LA too, or anywhere.
Back to the high road: When you know someone's general field of work, but haven't followed what he or she has been up to recently, there is the always-dependable "So, what are you working on?" or "What's your current project?" Again, this is not cynical: it's a way to get people talk about what they're interested in -- which is when most of us are most interesting.