New Nutrition Labels Will Challenge Lying Serving Sizes
Get ready to find out just how many calories you're actually consuming.
This article is from the archive of our partner
.
The Food and Drug Administration has proposed two new looks for nutrition labels, recommending the inclusion of added sugar, increased focus on overall calories, and updated serving sizes, because we all know that seven potato chips does not a portion make.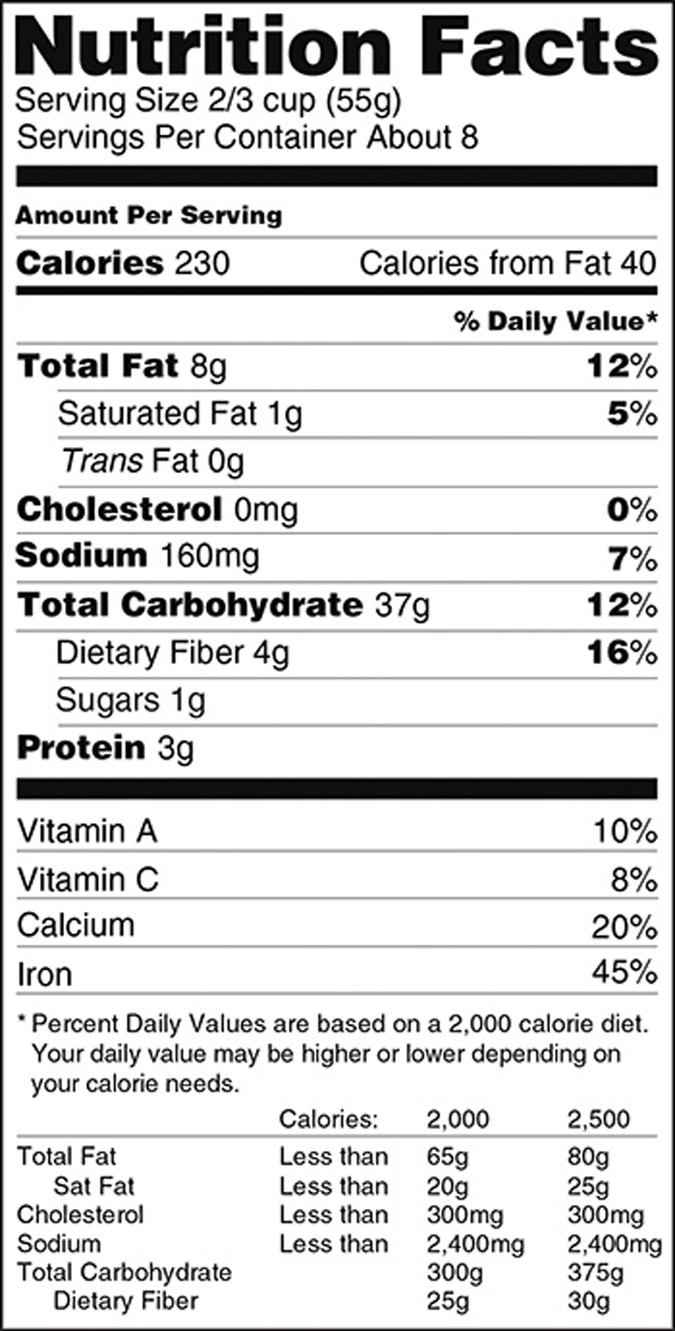 The FDA first required nutrition labels on packaged food in 1990 and hasn't made any major changes to them since then. Now, however, officials think that advances in nutritional science demand a new label that will make it easier for consumers to figure out how healthy each item is, and possibly pressure food service providers to put out a healthier product.
Both of the proposed labels eliminate the "calories from fat" panel and notes how much added -- as opposed to natural -- sugar the item contains. CNN reports that the "added sugar" panel would be the most significant change to the label:
The inclusion of added sugars to the label was one of the biggest revisions. Nutrition advocates have long asked for that line on the label because it's impossible for consumers to know how much sugar in an item is naturally occurring, like that in fruit and dairy products, and how much is added by the manufacturer. Think an apple vs. apple sauce, which comes in sweetened and unsweetened varieties.
Though your body responds to added and naturally occurring sugar in basically the same way, natural sugar tends to have more nutritional value, according to the USDA, which notes that added sugar makes up 16 percent of total calories in American diets on average.
Another option would stray further from the current panel, offering "quick facts" on the nutrients and some (slightly paternalistic) guidelines like an "avoid too much" category for carbohydrates and sugars and "get enough" section for calcium.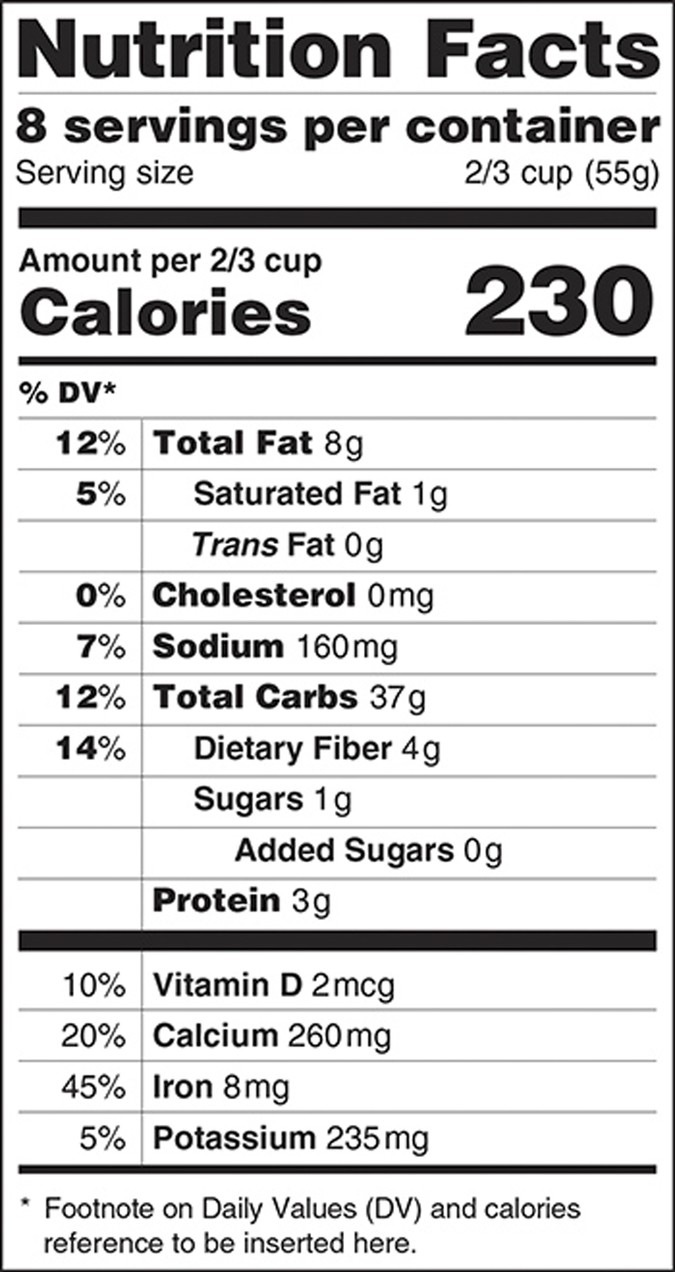 First Lady Michelle Obama, who has championed healthy lifestyle programs for kids and families, spoke in support of the proposed changes:
Our guiding principle here is very simple, that you as a parent and a consumer should be able to walk into your local grocery store, pick up an item off the shelf and be able to tell whether it's good for your family. 
The FDA said in a statement that it "is proposing to update the Nutrition Facts label for packaged foods to reflect new public health and scientific information, including the link between diet and chronic diseases such as obesity and heart disease."
The label would also up the standard serving sizes on some items. One serving of ice cream, for example, will grow from one-half of a cup to 1 cup to better reflect how much people actually eat, and a 20-ounce serving of soda will be considered one serving, instead of two and a half servings, as it is now. Additionally, the new label  would introduce potassium and vitamin D to the list of nutrients and revise daily values for some ingredients. People will be able to comment on the proposal for the next 90 days and brands will have two years to comply once the draft is finalized, meaning a change likely may not happen for several years.
According to the FDA, the overhaul is expected to cost brands around $2 billion.
This article is from the archive of our partner The Wire.