Team USA's Next Big Olympic Stars: A Guide
With the Sochi Olympics coming up next month, it's time to get to know the potential new stars of Team USA.
This article is from the archive of our partner
.
With the Sochi Olympics coming up next month, it's time to get to know the potential new stars of Team USA. We've focused on the athletes expected to make the trip to Sochi, either because they have a great chance to win gold, or because NBC will gab about them non-stop.
Only a few sports have announced their official rosters — others, like snowboarding and bobsledding, require athletes to compete for spots on the Olympic team until barely a week before the games.
J.R. Celski and Eddy Alvarez — Short Track Speed Skating BFFs.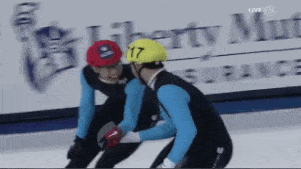 Why You'll Hear About Them: They are adorable, talented friends since childhood who will support but compete against each other in Sochi. And Alvarez's back story is pretty dramatic: the first Cuban-American to make the U.S. Olympic team, Alvarez underwent major surgery after failing to qualify for the 2010 games, only starting up his training again in 2012.
What to Look For:
Celski is the big medal contender here. He won two bronzes in Vancouver in 2010, and performed strongly at trials for a spot in Sochi. 
---
Meryl Davis and Charlie White — U.S. Figure Skating's Big Hope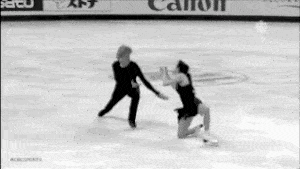 Why You'll Hear About Them: The U.S. usually does really well in figure skating events, but probably not in 2014. That's why Davis and White, who compete as ice dancers, are such a big deal this year for American fans. Qualifiers are still ongoing for figure skating selections, but the American pair have an extremely solid record nationally and internationally.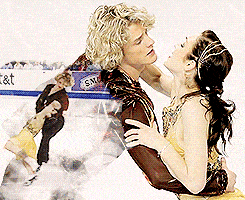 What to Look For: Davis and White — fans call them Marlie — are so charismatic they have inspired art GIFs like the one at left from heltra91 on Tumblr. They earned world record scores at the Grand Prix Final in Japan in December. Marlie has a good chance of becoming the first Americans to win an Olympic gold medal in ice dancing.
Phil and Amanda Kessel – The Super-Scoring Hockey Siblings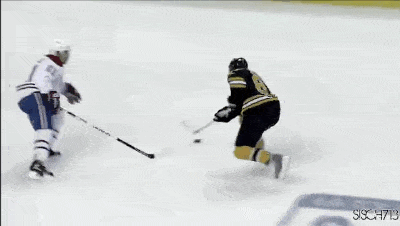 Why You'll Hear About Them: Besides the adorable, quirky relationship the two share, they are both among the best at what they do — making a small round black piece of rubber go into a net. Oh, and she's perhaps the best player in a family full of NHL-worthy boys.
Phil usually plays for the Toronto Maple Leafs, the NHL's biggest franchise, so the Olympic spotlight is child's play by comparison. As one of Team U.S.A.'s premiere goal scorers, Kessel's stick and skates will have to produce big numbers to lead the team past the Russians and through the Canadian squad that defeated them to win gold in Vancouver.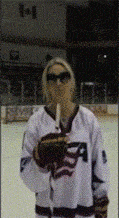 Amanda is among the best female hockey players in the world right now and she still hasn't graduated college.  As a junior playing for the juggernaut Minnesota program in the NCAA last season, Kessel led all scorers with 101 points. (The next best player, Minnesota teammate and another likely Olympian Hannah Brandt, had 82 points.)
What to Look For: Phil should be deadly when unleashed on the larger international ice surface used for Olympic play. Look at how Kessel (here playing for the Boston Bruins) undresses this Montreal Canadiens defender and puts the puck in the net before the goalie can react to his shot. Just filthy, as they say in the rink.
Amanda's vision and scoring ability are something to behold. Plus, she has experience leading U.S.A. Hockey over those dastardly Canadians. Here she is single-handedly defeating the northerners in international play last summer:
---
Jessica Jerome — First in Flight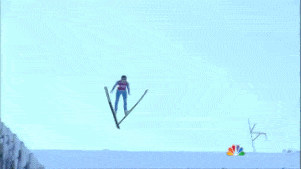 Why You'll Hear About Her: It's never easy to get to the Olympics, but Jerome and the rest of the women's ski jumping team — still in selection — had an even harder time of it. The International Olympic Committee added the event in 2011, and only after a group of female athletes filed suit against the organization for discrimination. Jerome was the first to qualify for a spot on the team in late December, but will likely not be alone.
What to Look For: Jerome is part of a talented group of women, who mainly trained out of Utah. And the U.S.'s Olympic prospects for medaling in the new event are pretty great. They include Lindsey Van, something of a pioneer in women's ski jumping, and one of the leading forces behind the push to get an Olympic women's ski jumping event in the first place. Want to know more? The New York Times did a big profile of the U.S. national team.
---
Shani Davis — Veteran Medalist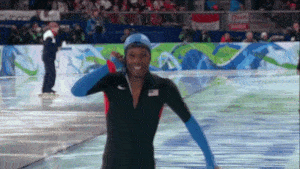 Why You'll Hear About Him: Davis is about to fly to his fourth Winter Olympics. The long track speed skater won gold on the 1,000 meters in 2006 and in 2010, meaning that a win in Sochi would he his third consecutive gold for that event. If he does that, Davis would be the first American male to win gold in that event for three consecutive games. In 2006, Davis was the first black athlete to win an individual gold medal in any Winter Games event.
What to Look For: Davis qualified for more than one event this year, but the stakes are the highest for the 1,000 meters. The skater also holds the current world record in that event. He's not too shabby at the 1,500 meters either, however: he won the silver in that event in 2006 and 2010.
---
Lindsey Vonn - Status Unknown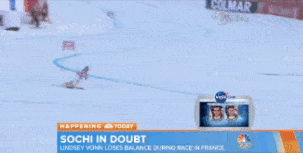 Why You'll Hear About Her: Given Vonn's gold-medal performance in 2010, the answer should be obvious: her downhill skiing ability is often discussed with a thesaurus of superlatives. But Vonn had a bad season leading into Sochi, so she'll be watched for an entirely different set of reasons. Plagued with injury after injury this season, Vonn hasn't even skied in two weeks. And, she's likely to skip even more events between now and February's games. It's possible that Vonn may end up sitting out Sochi itself.
What to Look For: If she makes it to Sochi, Vonn will almost certainly attempt to defend her gold medal in downhill. While Vonn might be one of the most successfully branded American winter athletes ever, her actual performance in Sochi is far from guaranteed to match Vonn at her best. Even though it looks like Vonn will have a spot on the team if she wants one, new (frankly, kind of confusing) qualifying requirements could keep her limited to just two events, thanks to her inactivity on the slopes this season: downhill and super-G.
---
Taylor Gold – The 20-Year-Old Snowboarder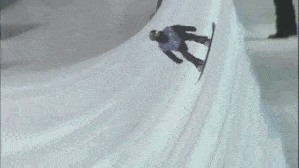 Why You'll Hear About Him: His name is not Shaun White, Louie Vito, or Greg Bretz, the three veterans most expect will compete for Team U.S.A. You don't know Taylor Gold, the youngster with an appropriate last name, who leads a pack of teens and barely 20-somethings making challenging the sports' old guard. He has tricks difficult enough to compete with the best, and style for days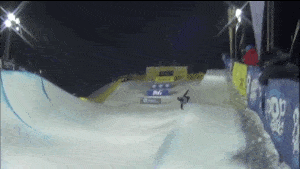 What to Look For: Just before Christmas, at an Olympic team qualifying event, Gold came in first over a White-less field of competitors with a stacked half-pipe run that included this effortless-looking 1260 degree spin, a trick every snowboarder hoping to medal will need to produce.
His very next trick was a "double Michalchuk," a modified double backflip that's easy enough, but when Gold does it the result could cut through butter. These are the tricks he'll have to lay down in front of Sochi judges to make his name come true. 
---
Lolo Jones — The Two-Sport Star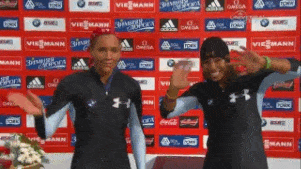 Why You'll Hear About Her: Because she's Lolo freakin' Jones, is why. Beyond that, Jones isn't a lock for the Olympics yet — she's competing for one of three positions as a brake(wo)man on the bobsled team. But she's doing really well, having finished second at a recent event when paired with Olympic lock Elana Meyers, who had only good things to say about Jones. 
What to Look For: Whether or not she makes the team. As great as crossover stories are, U.S.A. bobsledding decides which athletes will represent the country based on skill, especially in this crowded field, not marketability. Bur regardless of how the qualifying shakes out, Jones will still be all over your television.
This article is from the archive of our partner The Wire.