Robert Pastor
An influential and original participant in international affairs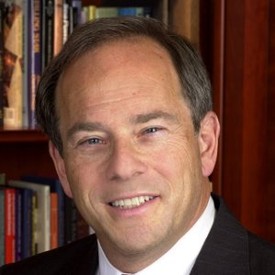 It seems hard to remember, but four months ago the United States was on the brink of launching cruise missiles and intervening directly in the Syrian civil war.
Just a few days before President Obama made his dramatic decision to involve Congress in this choice, which itself was a few days before Vladimir Putin came up with his plan to avert a showdown (though not of course to end the killing) via international control of Assad's chemical weapons, Robert Pastor wrote an article in this space. It was called "There Are More Than Two Options for U.S. Policy in Syria." In it he argued that direct U.S. military involvement -- which, again, at that moment seemed all but inescapable -- would be a grave mistake; that there were more options to consider than either doing nothing or sending troops; that diplomacy offered better prospects than intervention; and that it was time to involve the Russians, even if this made the U.S. lose face.
His analysis was not what you were reading in the standard op-ed piece. And it was -- in my view, and as I think subsequent events confirmed -- correct. In both ways it was typical of other things Pastor had written during his time as a participant in and analyst of international affairs.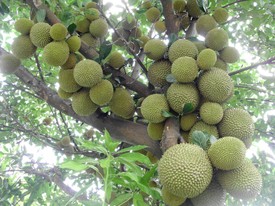 Bob Pastor, a good friend of mine since the late 1970s, died last night, at age 66, nearly four years after he was told he had only a few months left because of cancer. We first met during the embattled days of the Carter Administration, when I was a speechwriter and he was the National Security Council's expert on Latin American affairs. We often sat together on trips, when he would reel off endless tales of his adventures a few years earlier as a Peace Corps volunteer in Malaysia. He was stationed in a district rich in durian trees -- whose bowling-ball-weight, spike-covered fruit posed a lethal threat as they fell from branches on high. Bob said that he dealt with this peril by routinely wearing a football helmet as he went about his Peace Corps duties.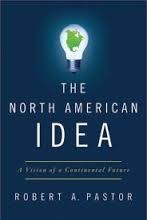 Bob's diplomatic and academic achievements will be noted elsewhere. He was an original and influential thinker about relations within the Americas; he did valuable work on improving the mechanics of democracy -- in the United States as well as in other countries; he worked with Jimmy Carter in Atlanta at Emory and at the Carter Center, and then was a senior figure at American University in DC. When Bill Clinton came to office, he nominated Bob as his ambassador to Panama -- where Bob was a well-known and -liked figure because of his work on the Panama Canal Treaty. The Senate Foreign Relations Committee approved him on a 16-3 vote; but then Jesse Helms, poison-toad-like, used his Senatorial "privilege" to prevent the nomination from coming up for a full Senate vote, ever.
Despite his professional achievements, for me Bob Pastor's most distinctive traits were always his warmth, energy, and subversive humor. One of many times I got a scowl from foreign-policy bigshots in the Carter days was when I couldn't stop laughing, at a Serious meeting, about something Bob had just said to me as an aside. Before my wife and I moved to China, he gave us an expensive-looking piece of Chinese lacquer ware -- which on the back said in big letters, "Best Wishes for Mutual Prosperity from Jiangsu Province Industrial Development Commission." He had received it on an official trip there and knew it reflected the spirit of modern China.
Bob is survived by his siblings, his wife Margy and children Kip and Tiffin, plus other relatives; and is fondly remembered by a very large number of friends.