Ohio's Experimental Lethal Injection Drugs Took Over 15 Minutes to Kill Dennis McGuire
Ohio tested out a two-drug lethal injection cocktail on death row inmate Dennis McGuire on Thursday.
This article is from the archive of our partner
.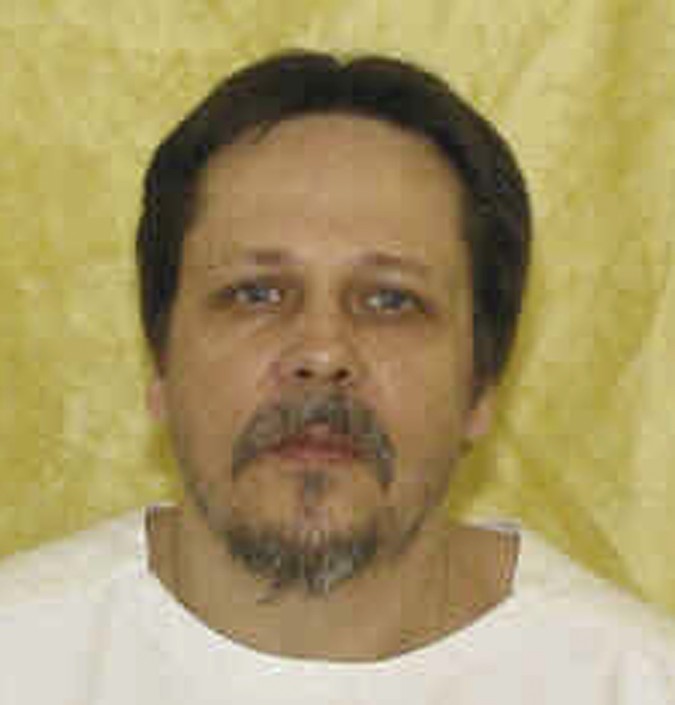 Ohio tested out a never-before-used two-drug lethal injection cocktail on death row inmate Dennis McGuire on Thursday. The experimental procedure took over 15 minutes to kill the condemned inmate, as the Ohio killer reportedly gasped and made several loud snorting noises as the prolonged execution continued. According to the AP, McGuire's death was one of the longest on record in the state since the reinstatement of the death penalty there in 1999.
Here's how the Associated Press described McGuire's death, noting that the inmate appeared to "gasp" several times:
McGuire opened and shut his left hand as if waving to his daughter, son and daughter-in-law. More than a minute later he raised himself up, looked in the direction of his family and said, "I love you. I love you." McGuire was still for almost five minutes, then emitted a loud snort, as if snoring, and continued to make that sound over the next several minutes. He also opened and shut his mouth several times without making a sound as his stomach rose and fell.
Typically, the AP explains, lethal injection executions are shorter and do not involve the noises McGuire made during his.
Although we don't know what McGuire experienced — the use of midazolam and hydromorphone on the prisoner today was virtually untested until now —McGuire's defense team put Harvard anesthesiologist David Waisel on the stand on Friday to argue that the cocktail would put the prisoner at "a substantial risk of experiencing the terror of air hunger during the first five minutes of the execution." McGuire's defense unsuccessfully appealed to stop the use of the procedure. Judge Gregory Frost sided with Ohio's attorney general office, who argued that a constitutional ban on cruel and unusual punishment doesn't mean that McGuire was "entitled to a pain-free execution." Frost concluded that McGuire failed to present evidence that the prisoner would experience "severe" pain.
Ohio, like many death penalty states, faces substantial obstacles procuring new drug supplies to kill its prisoners. That's thanks in part to a successful campaign by anti-death penalty activists to get drug manufacturers to boycott states looking to buy the drugs for capital punishment. Ohio recently ran out of its supply of the often-used pentobarbital, after the Danish company that produced the drug stopped supplying it for executions. Some states, like Georgia, Texas, and South Carolina, have found private compounding pharmacies to make new supplies of the drug, but Ohio hasn't yet. Instead, it turned to the experimental cocktail to kill McGuire.
McGuire was put to death for a brutal crime: the rape and murder of Joy Stewart in 1989. His victim was eight months pregnant at the time of her death.
This article is from the archive of our partner The Wire.