Advertising Christianity With a Site Called 'Jesus Tattoo'
A Texas man's lawsuit over the right to put up a religious billboard in a Lubbock county football stadium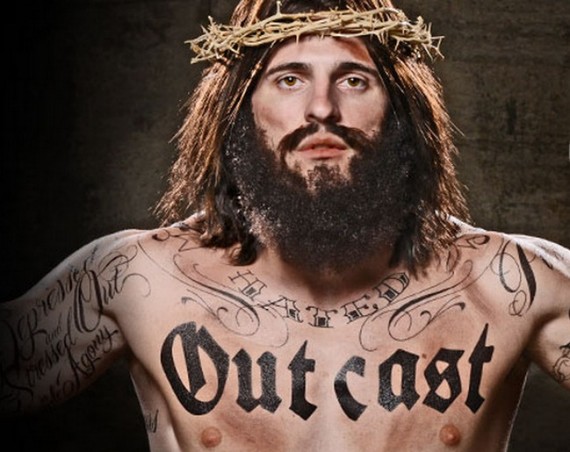 What's the best way to share Christianity with as many people as possible? This is the question Texas resident David L. Miller had in mind when he hired advertising firm RD Thomas to help him develop a "new way to share the Bible's teachings through contemporary marketing methods" last summer.
Their answer: Jesustattoo.com. The site features explainers about Christianity, video testimonials of people sharing their views on faith, and information about how to get in contact with someone from the site to "start a conversation."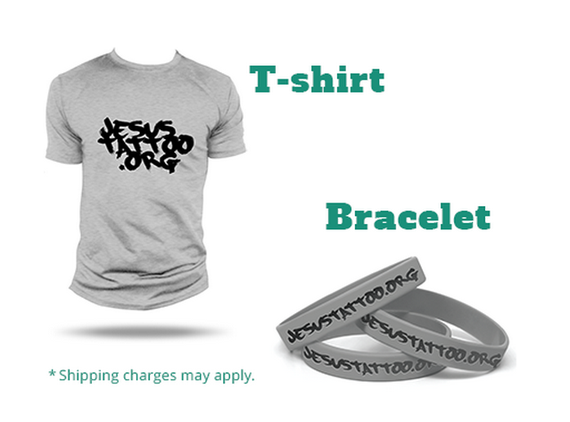 Last summer, Miller reached out to the company that sells ad space at Lubbock Independent School District's football stadium, hoping to purchase rights to post an image (partially featured above) on the stadium's jumbotron. Although the sales representative, Beverly McBeath, was initially enthusiastic ("THANKS for the business! Woohoo—great way to start the week," she wrote in an email), the school district eventually reneged on the deal, arguing that "the District is prohibited from authorizing this public religious speech ...using the jumbotron, which is governmental property, at a school-related event based on the Establishment Clause."
Now, Miller is suing Lubbock's school district. Represented by a lawyer from the Alliance for the Defense of Freedom, the suit claims that Lubbock has allowed other religious groups—including a church, a university, and a pre-school—to advertise in the stadium, so Miller's site should also be permitted to purchase jumbotron ad time.
To be sure, there's an interesting question here about free speech: Should a public school let a religious organization advertise on its property under any circumstances? The suit claims that the other organizations were allowed to hang signs around Lubbock school properties that used explicitly religious language, including a church that advertised itself as "the place where we move men from religion to relationship." A cursory look at a one-sided account of the facts suggests that Lubbock has given religious groups at least some kind of presence in its schools. This case might be less a question of whether Miller should get to advertise and more of whether other groups shouldn't.
How did Miller decide that a giant, tattooed Jesus was the best way of proselytizing to millennials?
But the more interesting question is more subtle: Why does advertising seem like the best way to reach people with the message of Christianity? Although Miller apparently wasn't exclusively interested in marketing to young people, it seems clear that he did want to reach kids and teens—after all, he is going through the trouble of suing Lubbock to be allowed to advertise on school property. How did Miller decide that a giant, tattooed Jesus on a jumbotron was the best way of proselytizing to millennials?
To find out, I spoke with a representative from RD Thomas, the advertising firm that worked with Miller on the campaign. She declined to be named for this story, but she shared a bit of the background on how the campaign came to be.
In September 2013, the Jesus Tattoo team launched its advertising campaign, which included 40 billboards in Lubbock and the surrounding communities, along with the website. Since its creation, the site has gotten 168,720 unique visitors, the RD Thomas rep said.
The tattoos were "meant to be a creative story of transformation, that we've always been marked with sin, and Jesus took those marks on himself, and now we have eternal life," she said.
And in case you were wondering, the tattoos are real. "Those tattoos were actually placed on that model's body," she said. Well, okay, not totally real: "They were temporary tattoos, obviously," she added.
Ultimately, the agency thought the tattoos would be an effective way to reach a large audience of people who had never been exposed to Christianity before. "Our goal was to be as simple and compelling as possible—and to get people's attention," she said.