2% of Americans Think Brian Williams Is Vice President
Only one in four recognizes the most-watched nightly news anchor.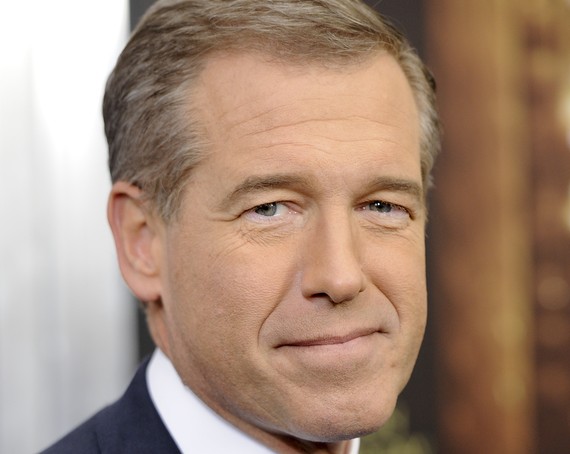 This is Brian Williams. He is the anchor and managing editor of NBC Nightly News and noted fan of NASCAR. The Pew Research Center recently found that only 27 percent of Americans know who he is. Compare our familiarity with Williams, anchor of the highest-rated nightly news program today, to our ability to identify Dan Rather in his heyday:
What's more, many people had the audacity to guess that Brian Williams was someone other than Brian Williams. Three percent said he was Tom Brokaw, and two percent said he was Joe Biden.
In a 1985 survey, Dan Rather was much better recognized. Pew research analyst Rob Suls says this is because of the overall decline in nightly news viewership:
Is that good or bad? Can anyone really know Brian Williams?