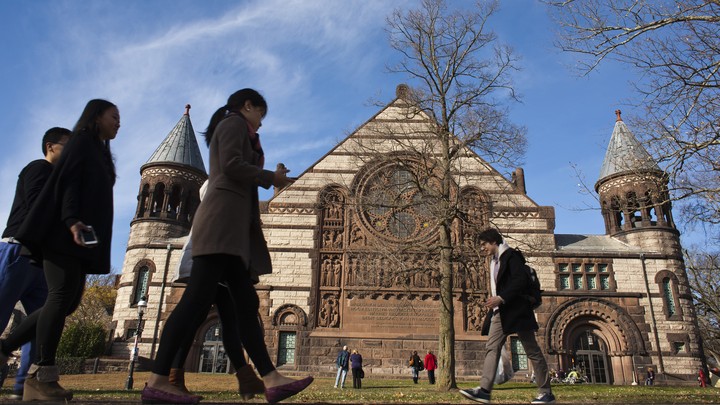 This article is from the archive of our partner
.
A fourth University of California - Santa Barbara student was diagnosed with meningococcal disease on Tuesday, prompting the school to suspend some social gatherings to prevent an outbreak. And no, this is not just an excuse for UC Santa Barbara to start a war on fun. According to the Associated Press, one of the students diagnosed lost his feet to the disease: 
His family has said that Aaron Loy, a freshman lacrosse player, had both feet amputated two weeks when the disease affected the blood supply to his limbs. He remains hospitalized.
The ill students have come down with the same strain of meningitis that affected eight students at Princeton. Though both institutions are combatting spread of the B strain, which is not responsive to the type of meningitis vaccine administered in the U.S., the Centers for Disease Control and Prevention has said that the incidents are not connected, because the diseases do not share the same "fingerprint." The Ivy League university will start getting shipments of a vaccine used in Australia and Europe, but not yet approved by the FDA, to keep the disease in check. 
Health officials advise taking pretty standard preventative measures, like washing your hands, avoiding sharing utensils and staying away from those with the illness. 
The Los Angeles Times reports that meningitis causes high fever, severe headaches, rash and a heightened sensitivity to light, and ABC adds that stiff neck is another symptom that could be a sign of the disease. 
This article is from the archive of our partner The Wire.
We want to hear what you think about this article. Submit a letter to the editor or write to letters@theatlantic.com.
Danielle Wiener-Bronner
is a former staff writer for
The Wire
. Her work has appeared in
The Huffington Post
and
Reuters
.