Our New Issue Is Out
For your seasonal reading enjoyment.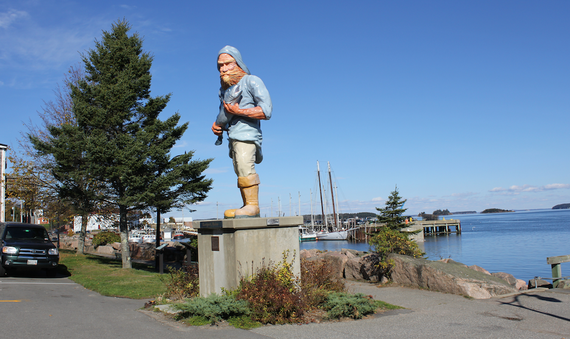 The next issue of the magazine is out just now. It's best read and enjoyed in print (the perfect gift!), but you can also get the idea online. Through the years I've made a point of not seeing what's in the magazine, apart from articles I'm directly involved in, until the whole thing arrives in the mail. A few highlights from this one:
Scott Stossel's cover-story account of his lifelong adventures in "Surviving Anxiety" is worth the year's subscription on its own. 
Christopher Orr answers a question many fans of Elmore Leonard may have had, of why novels that seemed so cinematic on the page had such trouble making the transition to the big screen.
Liza Mundy on the virtues of paternity leave and "The Daddy Track."
The redoubtable E. Fuller Torrey with a "very short book excerpt" about a phenomenon I have also noticed while traveling around the country.
And lots more including poetry, dark secrets of the Internet, extreme-craft beer, ways to fix televised sports, raciness in the air, and other compelling topics.
The two parts of the issue I had seen before publication time were my Q & A with the also redoubtable Eric S. Lander, on how and "When Will Genomics Cure Cancer?" and related big-picture questions. And the first print-magazine installment from our "American Futures" series (with the Marketplace radio program and the Esri mapping firm). This one is about Eastport, Maine, "The Little Town That Might." Previously you heard about Eastport online (eg here and here) and in this Marketplace report.  Our new article, among other things, gives the backstory on the tasteful super-life-sized statue shown at top.
Read, enjoy, give gift subscriptions, and have a Merry Christmas season.