Americans Still Care About Their Public Libraries
It's the age of the Internet and of budget cuts. But the vast majority of respondents in a recent Pew study said that, were their local library to close, it would be sorely missed.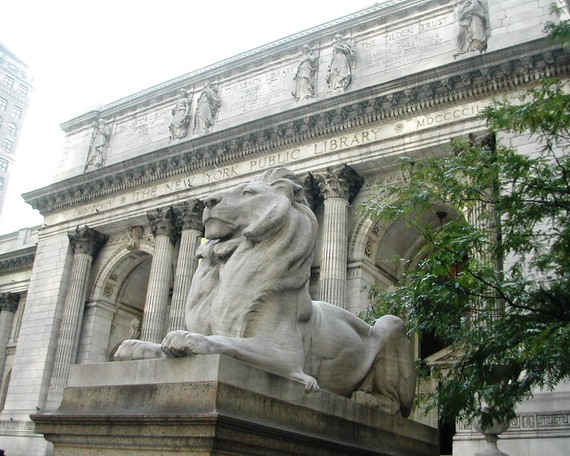 The public library in my hometown has been closed and undergoing reconstruction since 2011. This hasn't much affected me, because somewhere around the time that I acquired a taste for coffee, I began eschewing libraries in favor of retail bookstores. Browsing at Barnes & Noble with a latte in hand is more pleasurable; ordering from Amazon seems more efficient.
But a Pew Research Center report released Wednesday reveals, somewhat surprisingly, given stories about the "death of print" as well as the scant resources sometimes devoted to these establishments, that the majority of Americans strongly value their public libraries. When asked whether the closing of their local public library would have an impact on their communities, 90 percent of American adults (ages 16 years and older) said yes, it would, and 63 percent said the impact would be "major." When asked if library closures would affect them and their families personally, only 32 percent responded the way I would have—with a "no."
This isn't a case of people "valuing" the gym they never go to. According to Pew,  the majority of Americans have either visited a public library or used a public library website in the past twelve months, although that proportion is lower this year than last: 54 percent versus 59 percent in 2012. White women younger than 65 years old and with college degrees are more likely to own library cards and, along with parents of minors, are more likely to have visited a library recently.
The survey also showed that the most important things a public library offers, besides books and media, are safe, quiet places to read and assistance from librarians.
It's a good thing technology isn't at the top of the list, because, despite their best efforts, public libraries aren't able to meet demands for internet and computer access, according to a 2012 American Library Association study that focused on public library funding and technology access.
These findings—that public libraries are still seen as essential in communities across the country—cast in sharp relief the ongoing struggles many public libraries face with funding, as tighter state and county budgets force them to cut hours, programs and staff.
Still, of the 81 percent of Americans in the Pew survey who said they have been to a public library at least once in their lives, 91 percent reported that they have "never had a negative experience" at one. 67 percent described their community libraries as "nice, pleasant space[s]," while only 22 percent said their libraries "could use some improvements."
Compare those stats to customer satisfaction at McDonald's: 73 percent in 2012.