Pope Francis is Time's Person of the Year
Congratulations to Pope Francis, Time magazine's person of the year.
This article is from the archive of our partner
.
Congratulations to Pope Francis, Time magazine's "Person of the Year" for 2013.
Pope Francis beat out finalists  Edward Snowden, Bashar al-Assad, Edith Windsor and Ted Cruz. Cruz comes in at number five, Assad at number four, Edith Windsor at number three and Snowden is the runner up. 
Time's Managing Editor Nancy Gibbs told Today the Person of the Year is selected for having had the most impact on events and our lives, for better or worse.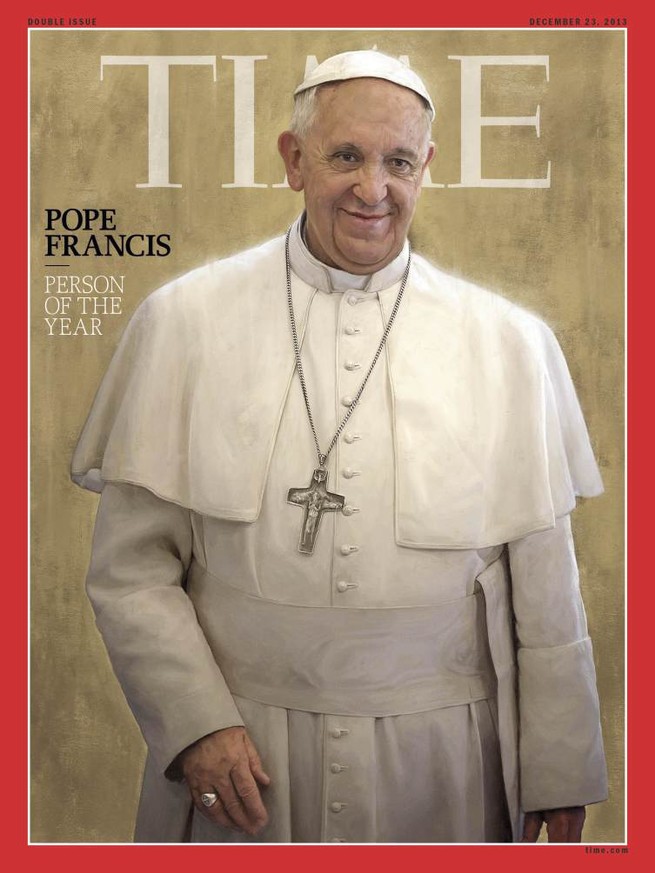 Jorge Mario Bergoglio became the Bishop of Rome in July of this year, after predecessor Pope Benedict XVI renounced his office in an unprecedented move. Bergoglio, who adopted the papal name Francis for St. Francis of Assisi, is the first pope from the Americas and has distinguished himself as a pope of the people, sneaking out at night to hang with the homeless, revealing relatively liberal views on homosexuality to reporters in an off-the-cuff interview and denouncing economic inequality. Recently, he set up a Vatican commission on sexual abuse of children in the Catholic Church.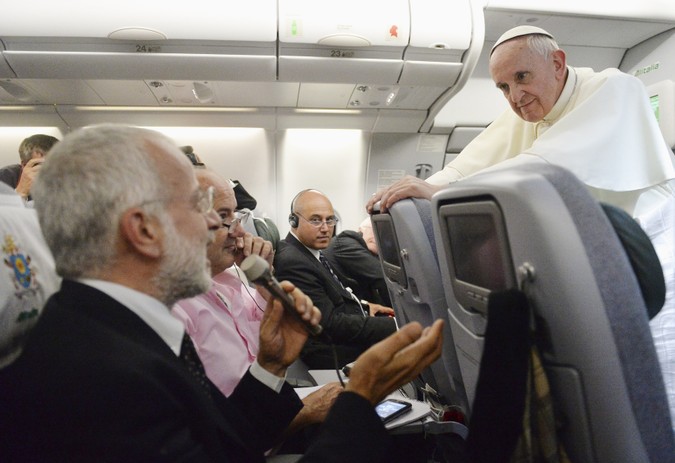 The pope has been something of a godsend for the Catholic Church, which had lost support over financial scandals within the Vatican bank, regressive views on birth control and a series of allegations against bishops who reportedly sexually abused young boys within the Church. Pope Francis is also generally more likable than Pope Benedict, who is living out the remainder of his days in quiet luxury (per Fidel Castro's suggestion, we hope) and was a member of the Hitler youth. Pope Francis, on the other hand, was a bouncer. Read Time's cover story on the pope here, and their video on why he was chosen below:
This article is from the archive of our partner The Wire.