What the Death of Ariel Castro Reveals About Ohio's Prisons
A new report states that prison guards falsified their logs the night the inmate committed suicide. And that's only part of the problem.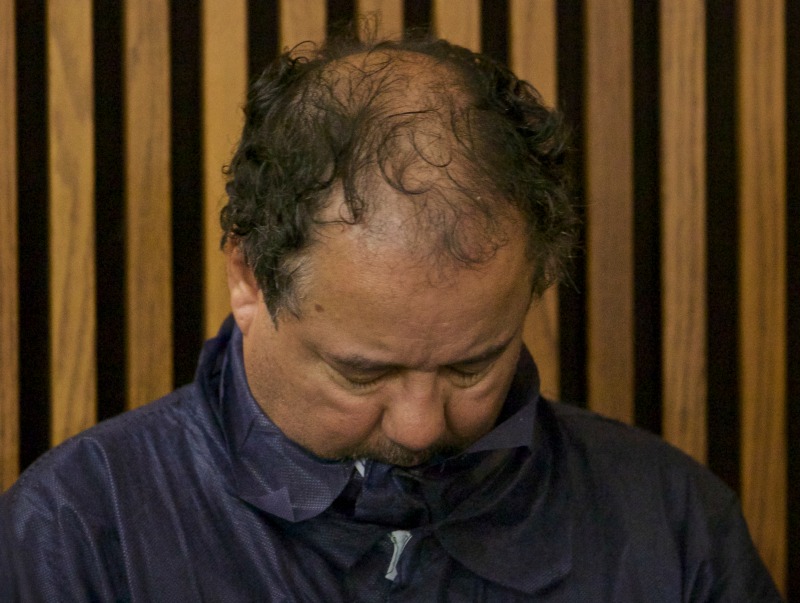 From the Associated Press yesterday:
Ohio officials say two prison guards falsified logs documenting their observation of Cleveland kidnapper Ariel Castro in the hours before he killed himself. A report from the Ohio Department of Rehabilitation and Correction says video indicates no checks were done on Castro at least eight times the afternoon and evening before he died.
Falsified logs. Lack of supervision of an inmate. Lack of adequate staffing. Lack of communication. This is almost precisely what happened exactly one month earlier, in August, to Billy Slagle, the death row inmate who committed suicide just hours after his lawyers learned new information that might have spared him from execution. Here is the link to our Atlantic coverage of Slagle's death. And here is the link to the "after-action" report in the Castro case.
What the two incidents tell us is that Ohio prison officials were unable or unwilling after Slagle's death to implement policies and practices that ensured Castro's safety—in other words, the reasonable recommendations contained in the Slagle "after action" plan were not put into place in time to spare Castro. They also show that the practice of falsifying records" was not limited to the state's death row (remember, Castro was sentenced to life in prison). Since 2000, 88 inmates have committed suicide within Ohio's prison system.
Eight-eight inmates -- an average of nearly seven a year. Eight this year, according to a Corrections Department spokeswoman, and eight last year. Will the officials responsible for the failures of the Slagle and Castro cases ever be held accountable? Will corrections officers lose their jobs over this? I asked officials at the Ohio Department of Rehabilitation and Corrections for an answer to that question. Here is their response:
The employees involved in the Castro case are on administrative leave pending the outcome of the administrative investigation and could face discipline. That is also the case with the employees in the Slagle case. Last month, we announced two independent national corrections experts who are reviewing Ohio's prison suicides. Fred Cohen, Esq., and Lindsay Hayes, will examine the two recent high profile suicides of death row inmate Billy Slagle on August 4, 2013 and Ariel Castro on September 3, 2013.

In addition to reviewing the circumstances surrounding the most recent suicides, these experts will expand their review to suicides that have occurred during the past two years. The examination will include an in-depth analysis of all DRC policies and procedures relevant to suicide prevention to determine if any improvements are warranted. DRC is committed to providing total access to staff, inmates and the necessary resources for the completion of this review.
This review must be more than thorough and independent. It must somehow cut through the "politics" of prisons—the infighting that often takes place between management and the union that represents line officers in these correctional facilities. That divide was made public following Castro's death last month and it wouldn't surprise me if it is laid bare again today, following the release of the Castro report. There clearly is plenty of blame to go around for these deaths. What Ohio does with that blame will tell us more about its commitment to competent and constitutional practices within its prisons.