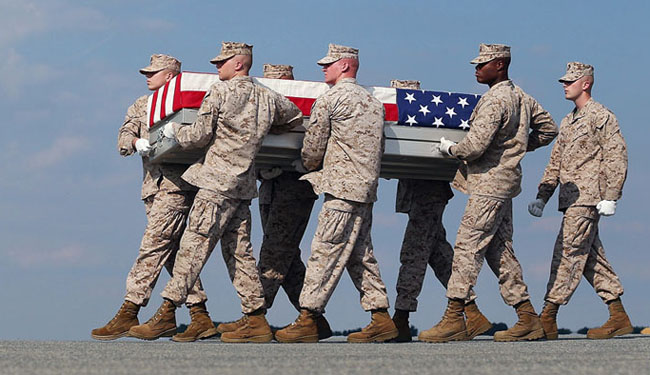 This story has been updated.
The Fisher House Foundation, an organization long- known for caring for wounded troops and their families, will pay death gratuity benefits for the families of servicemembers killed during the government shutdown – and the Pentagon will back them pay once it's over.
Defense Secretary Chuck Hagel announced the deal on Wednesday after massive public outrage that benefits – including a $100,000 payment to the family within 36 hours of the death notice – would not be paid while the government is shut down.
"Today I am pleased to announce that the Department of Defense is entering into an agreement with the Fisher House Foundation that will allow the federal government to provide the family members of fallen service members with the full set of benefits they have been promised, including a $100,000 death gratuity payment," Hagel said in a statement released shortly after he and Army Secretary John McHugh traveled to Dover Air Force Base in Delaware for the dignified transfer ceremony for four soldiers who were killed by an IED in Afghanistan on Sunday.
"I am offended, outraged, and embarrassed that the government shutdown had prevented the Department of Defense from fulfilling this most sacred responsibility in a timely manner. In the days before the shutdown, we warned Congress and the American people that DoD would not have the legal authority to make these payments during a lapse in appropriations. In the days after the shutdown, Departmental lawyers and budget officials pursued every tool and option at our disposal in an effort to provide these benefits. Even under the Pay Our Military Act, we found that we lacked the necessary authority to make payments to the families directly," Hagel said.