I specify more good news (a) in continuity with our American Futures series, and (b) in contrast to the recent final Atlas Shrugged Guy installment.
To explain why I call (b) final: When I got in email range again yesterday, I found an enormous harvest of really interesting responses to the ASG chronicles. Most of them included informed, historically allusive, and well-crafted observations on the politics and psychology of the person involved. And those same messages generally said it would be a mistake to drag this out any further. Real world sample: "Can't understand why you're giving the Atlas Shrugged guy so much visibility," followed by several paragraphs of provocative exegesis.
I agree! Case closed, despite all the illuminating follow-up messages.
Oh, but wait: I need to offer a tip of the hat to reader MM. Solely from clues in the emails I posted, he correctly figured out exactly who the Atlas Shrugged Guy is, where he lives, where his business is located, what it does, how many employees are listed on its 401(k) forms, and how heavily dependent it was on government contracts -- which had dwindled since Obama came to office. Nicely done.
---
Now, back to the good news. I try to avoid using a quasi-public forum to gripe (too often) about customer service, because inevitably you come across as a whiner and borderline bully. Thus I have said nothing about recent encounters with Boingo, or Citibank, and have given other hobby-horses a rest.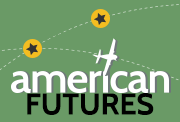 Reinvention and resilience across the nation
Read more
But on the principle that you should never miss an opportunity to give a deserved compliment, here is one to the Avidyne corporation, of Lincoln, Mass, which got my wife and me out of a difficult situation yesterday -- with the crucial help of Nexair Avionics in Mansfield, Mass.