If You Are in D.C. This Afternoon: 'How Washington Really Works'
An appreciation of a journalistic original.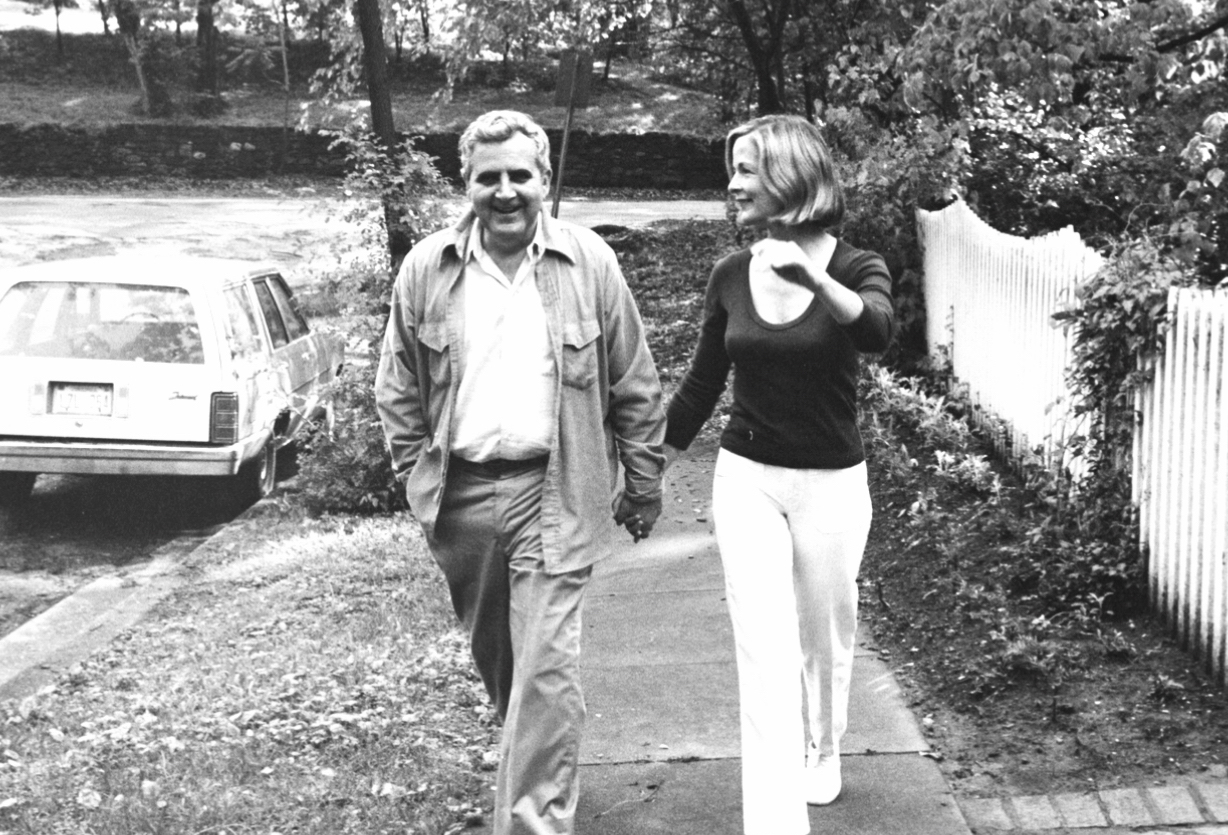 The people above are Charlie and Beth Peters, some years back, outside the house in Washington where they've lived since they came to town during the JFK administration to help create the Peace Corps.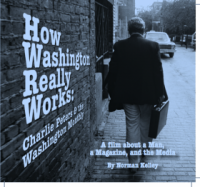 Charlie is renowned in journalism for having founded
The Washington Monthly
in the late 1960s and given many generations of journalists their start. I began working there, alongside Walter Shapiro, at age 22, and my wife and I have remained close to Charlie and Beth ever since. The
Atlantic's
James Bennet is also an alumnus, as are
National Journal
's Matt Cooper and many other people we've published over the years.
This afternoon at 4pm, at the New America Foundation in Washington, Norman Kelley will show the documentary he has been making about Charlie, called (as was one of Charlie's books), How Washington Really Works.  Matt Cooper will introduce the program; Charlie and Beth Peters will be there; and I will moderate a panel made of Monthly alumni Michelle Cottle, Steve Waldman, and Paul Glastris. Details here. If you can't come, keep an eye out for Norman Kelley's film.