How Social Networks Explain Violence in Chicago
In a new video, a Yale sociologist shows how relationships spread risk.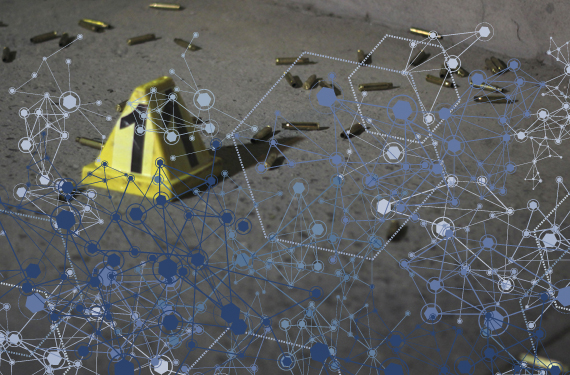 What if you could predict your chances of being shot from your social network: who you know and how you know them? Turns out, maybe you can.
The Cornell Square Park shooting September 19, in which two men wounded 13 by firing indiscriminately into a public park, has added new urgency to the discussion about violent crime in Chicago. It's no secret that some parts of the city are more dangerous than others. As Noah Berlatsky pointed out last week, race and socioeconomic class can feel like prime predictors of how safe you are in Chicago. Those living on the South Side, where the shooting took place, face some of the highest violent crime and murder rates in the nation without, counterintuitively, any nearby hospital trauma unit to deal with the effects. At the same time, it's not as simple as some neighborhoods being "safe" and others being "unsafe."
Watch this video below, produced by NowThis News: Yale's Andrew Papachristos points out that, in the West Side of Chicago, almost all the residents share the "risk factors" for getting caught up in violent crime, and yet "most of the people in those communities don't get shot." The secret to understanding how violent crime spreads, he says, may lie in social network analysis (an idea also explored in The Atlantic's October issue). The analogy that will stay with you comes when Papachristos compares violence to a specifically bloodborne pathogen: You can't catch it from just anyone, he argues. Your relationship with the people involved matters.