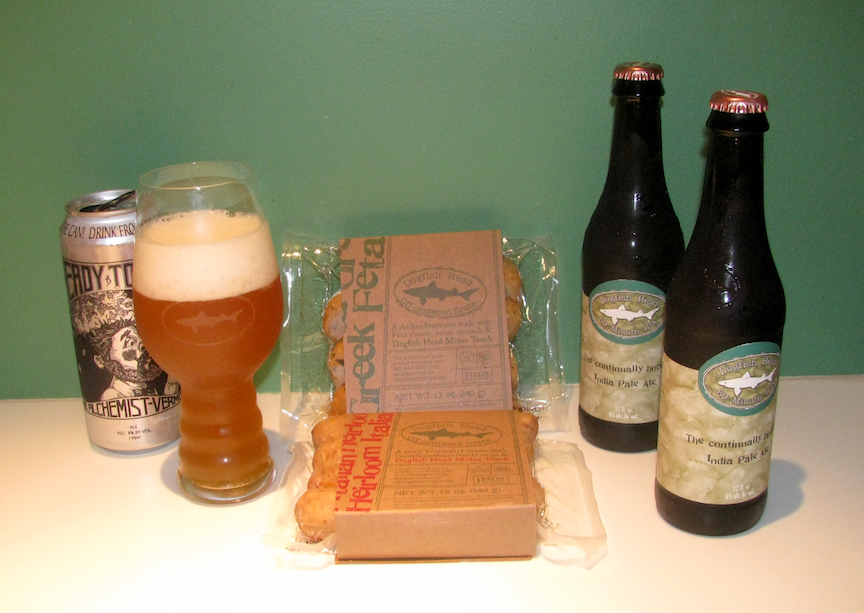 Familiar elements in this American Bounty Still Life:
On the right, Dogfish Head 60-Minute IPA.
On the far left, none other than the famed Heady Topper.
On the near left, fusion element -- Heady Topper poured into a trademarked Dogfish Head IPA-optimized glass (previously here), with its little etched shark logo.
And in the center, the new entrant, or at least new to me: proudly branded Dogfish Head sausages!
The beauty, the bounty. It is almost too much to take in.