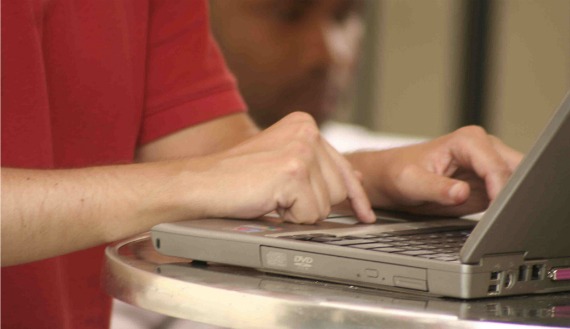 Last week I received a letter from my son's high school that started like this:
Dear Parent/Guardian,

PowerSchool, our student information system, allows you to create your own account and use a single password to access information for all of your children who attend school in our district. This account allows you to keep up to date with your students' academic progress, attendance, historical grades, etc.
I believe the letter goes on to detail procedures for setting up an account that would allow me to track nearly every aspect of my son's academic life. I say, "I believe," because I have not read the rest of the letter. Our family had known the letter was coming, and we'd already discussed how we were going to handle it.
My husband and I handed the letter over to my 14-year-old son with the promise that we will not be using the system to check on his grades or attendance (or anything else). In return, he promised to use the system himself and keep us apprised of anything we need to know.
We're not the only family that's had to decide what to do with "student information systems." According to Bryan Macdonald, senior vice president of PowerSchool, 70 to 80 percent of the schools that use PowerSchool choose to implement the parent portal, which represents about 9 to 10 million students. "Our best data suggests that over 80 percent of parents and students who have access - meaning their school has enabled remote access - use the system at least once a week...and many users check multiple times a day."