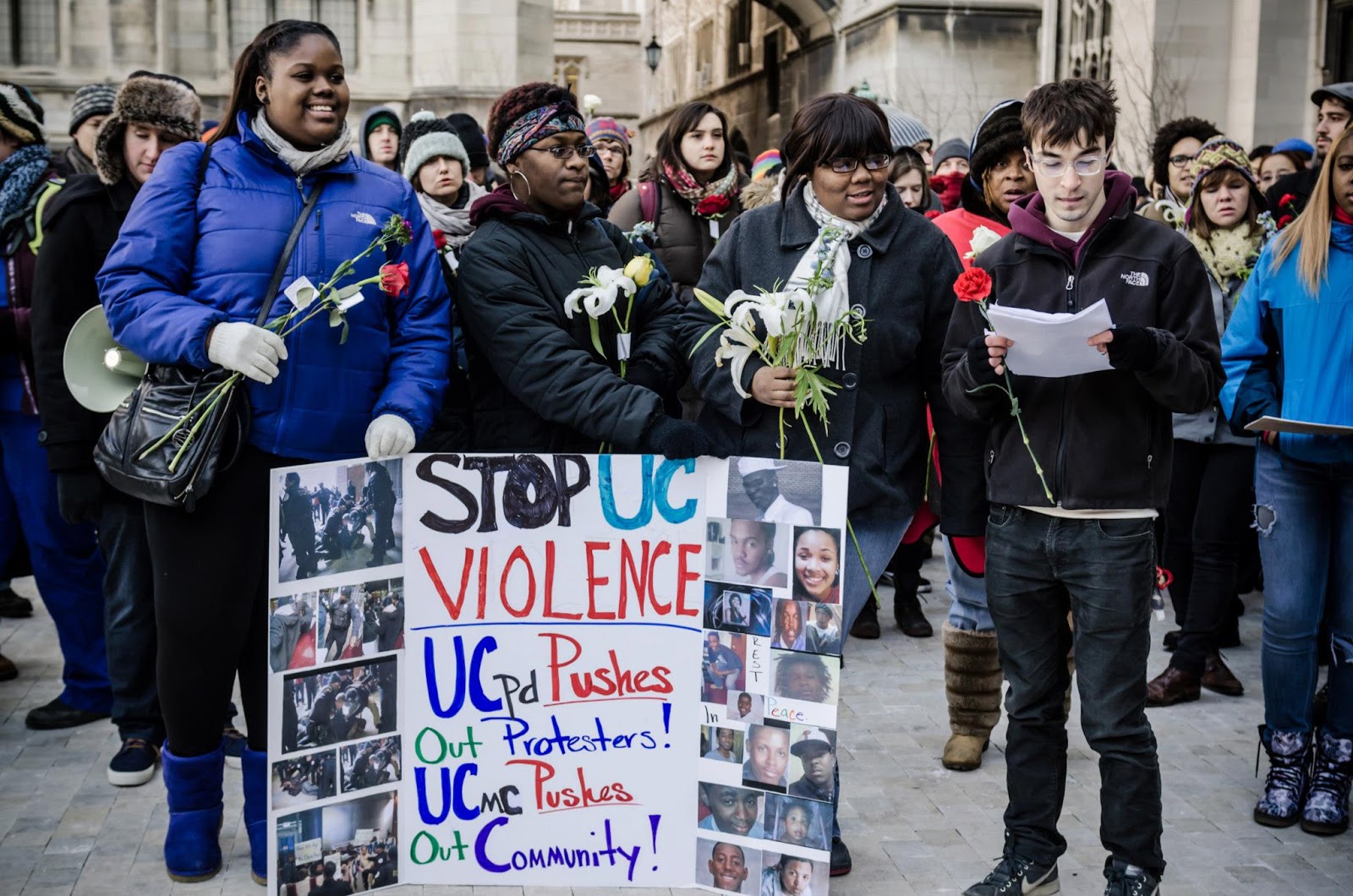 After hearing about the Chicago shooting last week in which 13 were injured in Cornell Square Park, including a three-year-old, I and writer Mikki Kendall, both Chicago residents, had very different reactions.  It's "not just the park incident," Kendall told me by email. "20 people were shot this weekend. People are being shot almost daily. And I have a 14 year-old son who can't go to the McDonald's in Hyde Park at lunch because the school has noticed an uptick in crime at that location."
I was depressed and horrified, too — but depressed and horrified in the way that you are when you hear about gun violence anywhere. Unlike Kendall, I wasn't directly concerned about the safety of my family.
Based on our reactions, you'd think that Kendall lived much closer to the shooting than I do. But that's not the case. In fact, we're both in Hyde Park, about 4 miles away from where it occurred on the city's South Side. I can walk to the McDonald's she mentioned.
So why does Kendall feel personally targeted and I don't? Well, Kendall is black and grew up here; I'm white, and didn't.
In other words, welcome to Chicago, where segregation is almost a civic art form. Redlining has had a massive impact on the city, which despite improvements remains the most segregated in the nation. Segregation is so ingrained, and so much taken for granted, that people, or at least white people, don't even notice it. A couple months ago, for example, Chicago Tribune columnist Eric Zorn wrote an editorial in which he argued that, based on murders by population, Chicago isn't actually all that violent a city. And he's sort of right. Chicago can be thought of as a bunch of different cities, and some of them are quite safe. Unfortunately, some of them aren't. And a lot of effort goes into making sure that the folks who have to live in the less safe parts of Chicago don't trouble the sleep of the folks in the safe areas.