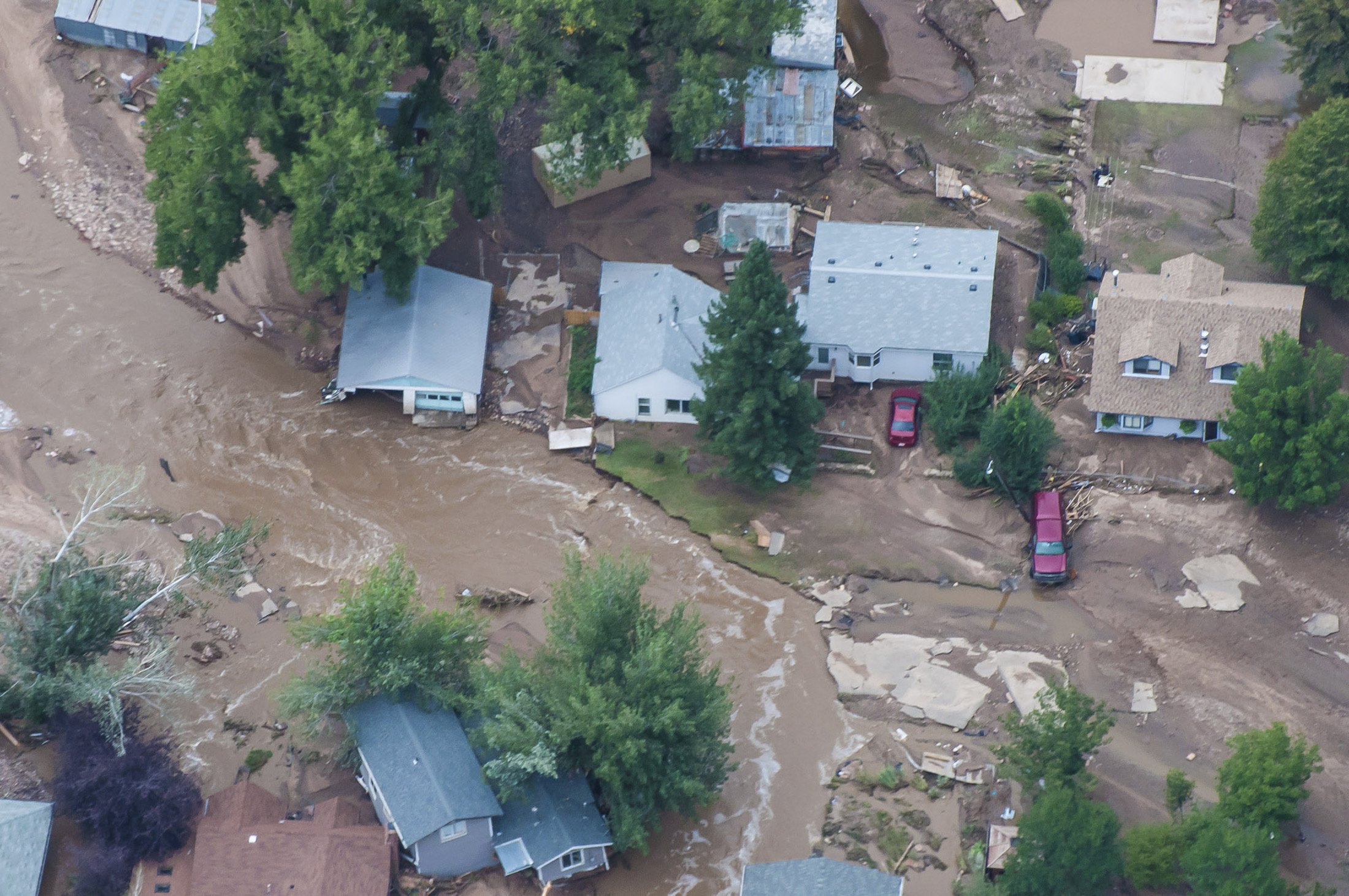 Wednesday, September 11
The rain begins to fall in Boulder on Wednesday. It's heavier than usual, but I figure it will blow over the way storms do in Colorado. I pick up my son Theo from preschool and my daughter Maya from second grade as the water begins to pool and lap across Foothills Parkway.
My husband Julien and I had driven through Jamestown to hike along the St. Vrain River just the weekend before. We'd visited Lyons and Estes Park not long before that. I would have observed them more carefully if I'd known it would be the last time I'd see these charming mountain towns, hosts of music festivals and summer tourists. Because by the time this storm ends, none of these towns will be the same.
Thursday, September 12
School is cancelled as the rain continues. The news grows increasingly alarming. When I try to venture out, the water in the streets is too high for my car, so I turn back and stay in. Water geysers up from the manhole covers in the streets. Boulder officials tell us to "shelter in place."
I should work, but can't concentrate so I nervously clean as we listen to reports of a twenty-foot wall of water rushing down nearby Left Hand Canyon. Water starts to flood into our neighbors' basement, so Julien heads over with our wet vac to help.