Budget Cuts Have Come for Police Dogs
Prison canine units are the latest casualties of insufficient funding at the Illinois Department of Corrections.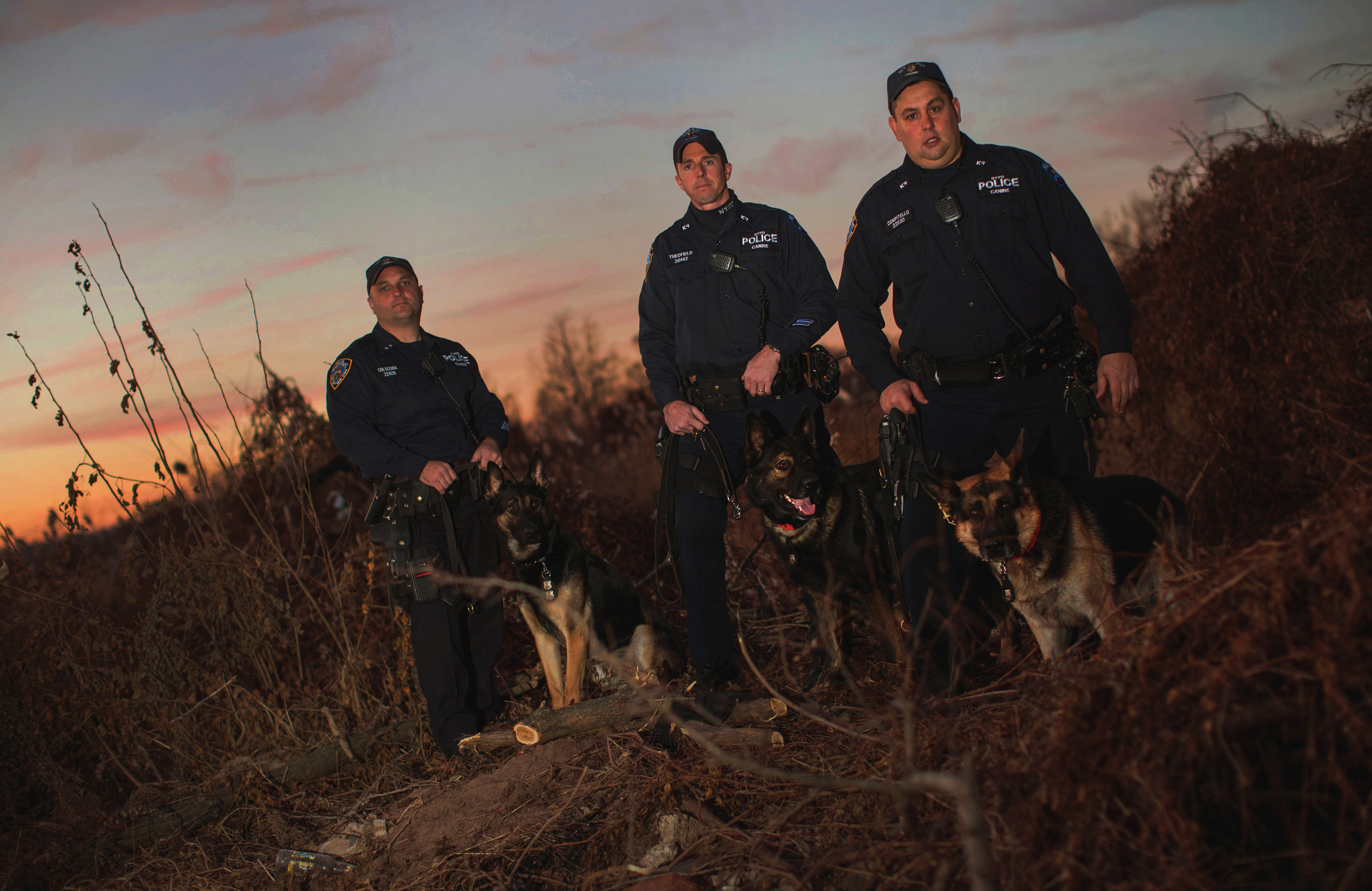 It took more than four days for the Illinois Department of Corrections to capture escaped prisoner Jared Carter. The hunt involved more than 100 department employees, as well as helicopters, airplanes, and state police personnel. But there's one thing that was left out of the search due to Illinois state budget cuts: a prison canine unit.
To help slash his state's budget, Illinois Gov. Pat Quinn nixed five dog-handling jobs in the department last year, according to information obtained by The Quad-City Times. And, without handlers, that meant Gov. Quinn had to lay off the dogs.
It's not as if the search was particularly cheap. The Corrections Department says the bill already tops $100,000, and it's likely to grow. The hunt also wasn't even completely dog-free: The department was able to get some canine help from the Crawford County Sheriff's Office.
Budget issues in the Illinois prison system affect more than dogs, though. According to an American Federation of State, County, and Municipal Employees union spokesman, "Critical security measures have been reduced due to lack of staff" at the overcrowded Robinson Correctional Center that Carter escaped from. On the day he made it out, one of the guard towers was not staffed.
And, again, the problem is broader than just this one prison, and just this one canine unit. Illinois's prison system cost more than $1.7 billion in fiscal 2010, according to the Vera Institute of Justice. There are more than 49,000 state prison inmates in a system designed to hold about 33,000. With so much fiscal focus on just housing inmates, there's been barely any money left in the budget for rehabilitation programs. This February, overcrowding at six state prisons forced inmates to have to sleep in gyms.