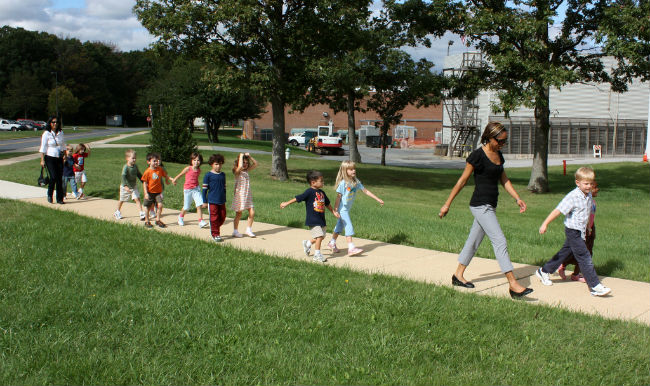 On a weekday afternoon in July, Jessica Klaitman pulled her 16-month-old daughter Hannah out of a stroller in the lobby of the New York Kids Club, a "child-enrichment center" with four classrooms, a dance studio, and gym space in Brooklyn Heights, N.Y.
Hannah was sleepy after a nap, but her face lit up as she was let loose with several other toddlers and their nannies. She grabbed some blocks and then headed to a table stocked with piles of a pink, play-dough-like sculpting material. For 45 minutes, the children wandered around wielding dolls and blocks, grabbing at each others' toys and taking turns on a miniature slide. When time was up, they sang along with the "Clean-Up Song" and helped put away the mess.
A drop-in class at the New York Kids Club costs about $47, according to an employee. Hannah's playgroup that day was free, but only because Klaitman, 40, and her husband, Jordan Small, 39, have enrolled their three children in package deals for classes in karate and preschool--which run about $650 per child for 17 once-a-week sessions. Klaitman estimates she's dropped thousands of dollars at the club over the years, not to mention what she spends on the private preschool her oldest son attends, additional classes in Spanish and music elsewhere, and the family's museum memberships.