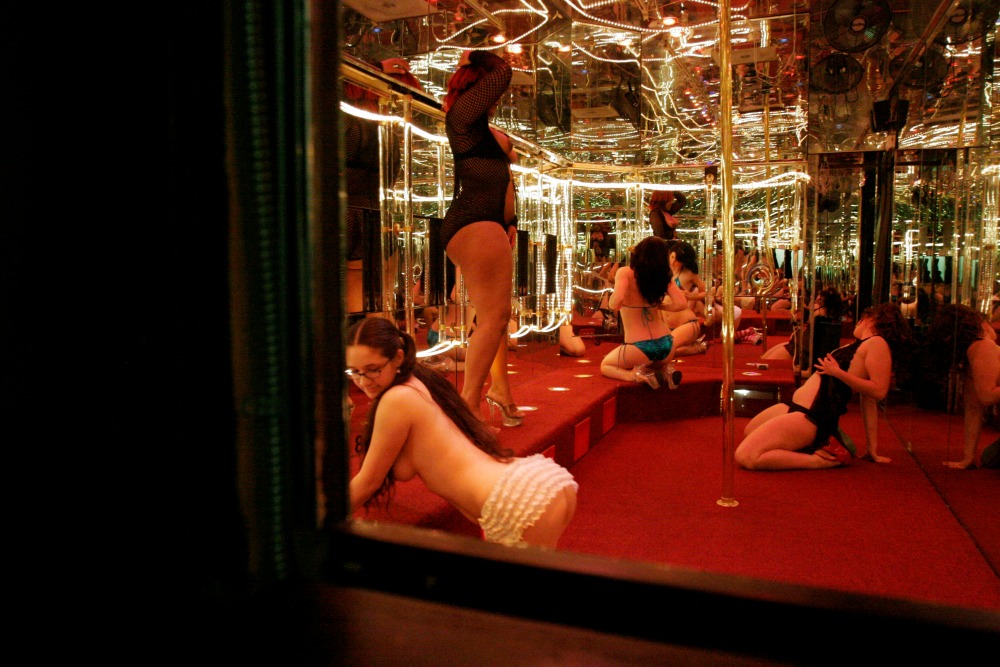 To locate the ethos of San Francisco's just-shuttered Lusty Lady peep show, one must look for a sign. Not some mystical "message from the universe" sign, as one might expect in this city of hippie roots, but an actual marquee sign.
On the peep show's Kearney Street façade, among the enticements for "Live Nudes and Movies" and "Private Booths" curling out in Olde Tyme script, is a telling graphic flourish: Two hands pointing to a banner stating "Free Admission." Upon close observation, you realize that the fingers pointing to the banner are middle fingers. That, to me, is the Lusty Lady encapsulated: Come one! Come all! F. you!
The nation's only unionized (SEIU since 1997) and dancer-run adult entertainment business closes September 2 after almost forty years in business. Landlord Roger Forbes, a Nevada-based real estate magnate who bought the building in 2001, declined to negotiate with the cooperative when they weren't able to make the May rent. The Lusty fighting spirit was vanquished, and as a former Lusty, I find myself unexpectedly sad. It's not so much the passing of a phase in my life, and in the life of the many friends I made there, but rather, the end of a means to an end in a city that historically always found a way to support its freaks.