'What Is Special About My Town': Dubuque, St. Peter, Fayetteville
A "historic Mississippi River city," a "thriving art community," and "trees, trees, trees"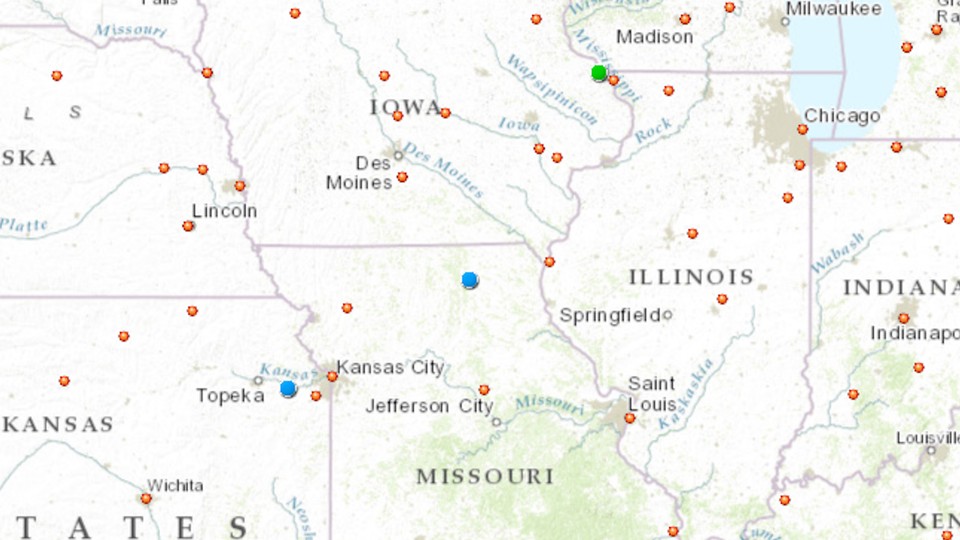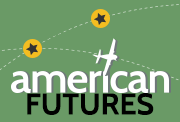 Reinvention and resilience across the nation
Read more
We continue to highlight three places at a time from among the 650+ locales that readers recommended we visit for American Futures. As usual, the above map is just a screenshot -- see the live American Futures site for the full, interactive map and closer looks at today's towns (green dots on the map) and previously mentioned ones (blue dots).
Dubuque, IA (2011 population: 58,234)
Dubuque is a historic Mississippi River city that has totally reinvented itself and shows what sustainable, diverse development can do, even in the Midwest flyover country. With over $500 million in private investment in the downtown in the last twenty-five years, Dubuque is home to a major IBM hub, dozens of festivals that attract thousands, a true multi-use district where industry, commerce and residences co-mingle in one-building set ups. Because of the bluffs, there is little to no sprawl, but instead well-maintained historic districts. Dubuque has gone through hell, losing huge portions of its population as manufacturing and shipping collapsed over 50 years, but it was the first city of that size to recover its population post recession and is still growing. In addition, the incentive process for economic development doesn't even start until a project meets basic LEED standards, and people are still clawing to build there.
St. Peter, MN (2011 population: 11,223)
The site of the Treaty of Traverse de Sioux, one of many broken treaties which led to the US/Dakota war and the displacement of the native population outside of Minnesota. Home to 5 governors, the famous sculptor Paul Granlund, a thriving art community with a successful and active Art Center, one of the best Food Coops in the 5 state area, one of the cleanest lakes in Southern Minnesota and Gustavus Adolphus College. A river town with many historic buildings and interesting locally owned shops.

Changes are happening: an influx of Somalian refugees with a growing Hispanic population, a new roundabout planned, the building of a Shopko on the shores of the lake.
Fayetteville, AR (2011 population: 75,102)
Two notable entries. First:
Simultaneously the beneficiary of big-brand global Walmart and Tyson, while also being the DIY antithesis of them. You'll find people making all kinds of things using traditional crafts, and just about everyone, it seems, makes art or music. There's a conflict between liberal natives and conservative migrants there. I asked a native why people there are so nice and she told me it was because life was so easy there. And, of course, Arkansas generally is proud of the Clintons while voting red all the way.
And:
It has and expresses a real sense of community, centered on its historic center (town square with farmers' market; nearby public library with 90+ percent card rate -- twice the national average -- and bursting at the seams, planning expansion to double its space, with program participation and circulation; fast-growing bike/walk trail system which is leading to regional trail; trees, trees, trees, more all the time (from a small plane, it must look like part of the surrounding national forest); the state university, of course, also, central, also fast-growing, to an enrollment of 25,000 this fall; and more. A great town to land in and walk in. From the private airfield (former main airport), you can head a short distance north to that library for starters and from there join the trail system. (Walking from campus last year, in a densely populated area, I saw 4 crows chasing a bald eagle!)