Before I get to the end of this post, I'll explain why the image you see here is not how the people of Holland, Michigan, would like their town to be understood. Yet it's part of a whimsical downtown series of public-art posters in which familiar paintings are given an a la Hollandaise touch. You'll see another below -- the first one obviously after Grant Wood, the second Manet. The fact that a city of some 35,000 people has a downtown commercially and culturally vibrant enough to support this sort of display is part of the story that seems worth figuring out and trying to tell.
This is an early "substance" post in our American Futures series. I think it's useful that my wife and I are beginning this project at the same time that my colleague Ta-Nehisi Coates is in the process of discovering France, and explaining his stages of discovery. In both cases, writers/ observers are wrestling with what is knowable on short exposure, and what takes a very long time to figure out. I realized recently that the professional activity I have done more frequently than anything else is exactly what we are undertaking now: Going some place unfamiliar and asking, What is going on here? I want to say something more about how that process works.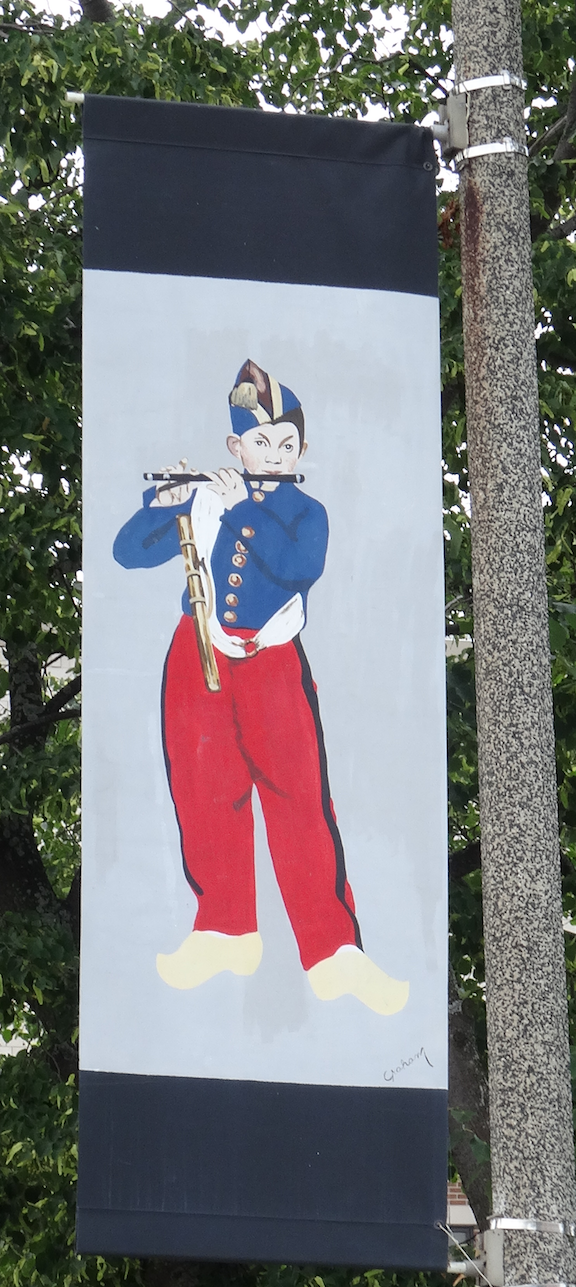 There are first impressions you want to record, because very soon you will stop noticing them. Sometimes they hold up: in my first article after we moved to China seven years ago, I wrote that I had never experienced a society simultaneously so controlled, and so out of control, as China. As the years went on, I realized that most of what I learned was merely an elaboration on that point. Yet other first impressions turn out mainly to be naive.