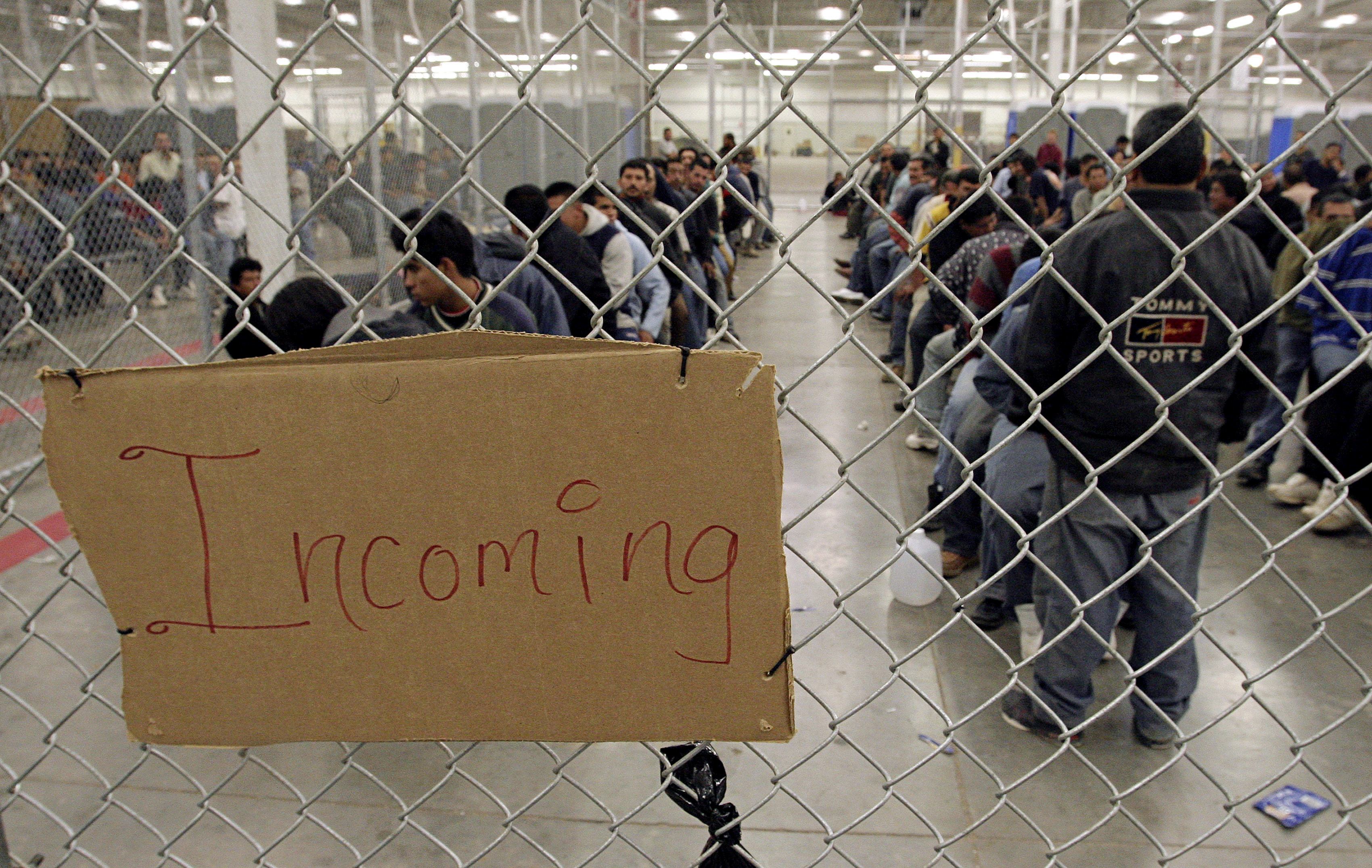 What if immigration reform advocates used financial arguments to make their case? Ask 10 individuals how they feel about the immigration debate, and you'll get a range of responses combining humanitarian, employment, population, or economic concerns. You probably won't hear about the hefty price tag of the immigration control battle, nor the profits that private prisons are making off the government's expenditures, nor the alternatives to detention that might pair more humane treatment with cost effectiveness.
Since 2003, when Immigration and Customs Enforcement was created and government crackdowns on undocumented aliens increased, private prisons have gained business, with industry profits more than doubling.
The prisons' gain is the government's loss - the profits are being generated from spending on immigration detention, which has also doubled over the past eight years. The National Immigration Forum reported earlier this month that the cost of detaining an immigrant averages $159 a day.
"There are alternatives to detention that are much less costly," said Andrea Black, executive director of Detention Watch Network, an immigration advocacy group. "It can cost $12 a day in an alternative detention program."