As our journeys go on, my wife (Deborah Fallows) and I will be reporting what we've seen, learned, wondered about, and been corrected on. Meanwhile John Tierney, from his base in Boston, will be adding historical and cultural perspectives from time to time, starting with this one.  
Reinvention and resilience across the nation
Read more
Atlantic readers know John Tierney from his popular and trenchant posts as an Atlantic correspondent, many of them about education. For example: one about AP courses, and another on the dramatic changes in store for public schooling. He taught American government for many years as a professor at Boston College, and then became an independent-school teacher in the Boston area. For clarification, I should point out that he is not the John Tierney who has been a Congressman from Massachusetts for many years, nor the other John Tierney who has been a columnist for the NYT.  Similarly, I should proudly clarify that his wife, the energy-policy expert Susan Tierney, also is my little sister.
In this installment John begins with a discussion of how transportation systems, and their changes, have affected the location and prospects of cities, in this case "Rapid," as it is locally known.
The photo above is one I took yesterday in town. It illustrates nothing like heartland Orientalism but instead a fascinating, emerging theme in the places we are visiting.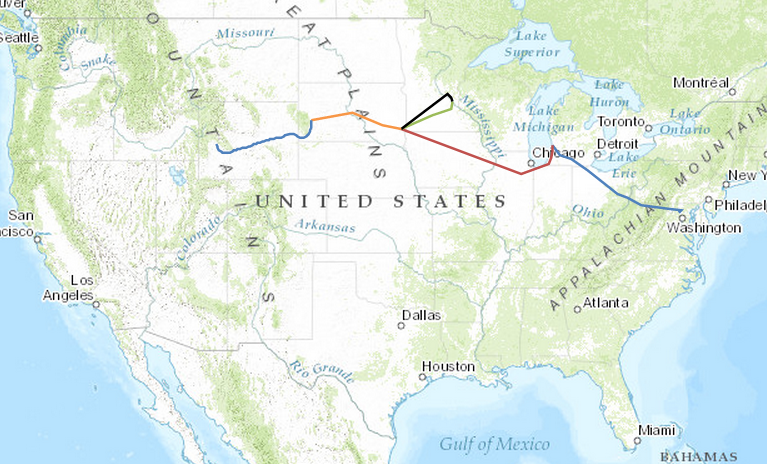 That theme is the amount, and the diversity, of the efforts people are putting into reviving their downtowns. As a citizen I've become used to this depressing iron law of small town life: The big-box malls move in, and the downtown dies out. But we've been hearing about places where downtowns have fought back. Rapid City has a significant tourist economy, for visitors to nearby Mount Rushmore, and over the past decade it has pushed a tourist-oriented downtown revival with its Rushmore-related identity as "City of Presidents." Thus there are life-sized statues of presidents #1 through #43 on corners through the downtown, many in surprising or whimsical poses. Some of them are hard to identify until you peer at the plaque. The one above is easy; the one below might be a test.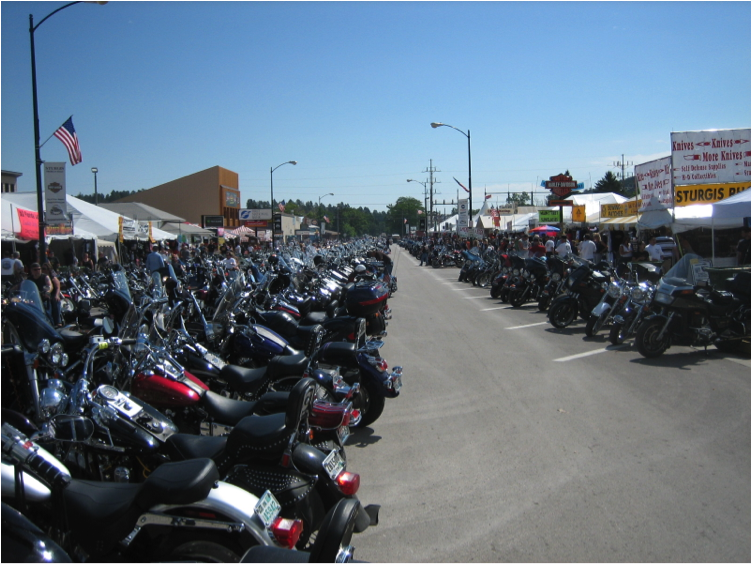 While South Dakota bears witness to the glory of American aviation, it also bears witness to the mixed record of its railroads: nationwide, freight rail is vigorous, while passenger rail is moribund in all but a select few metropolitan corridors. As anyone who travels in the great middle of the United States knows, there is an enormous amount of freight-rail traffic out there. One of the most common sights on a long road trip is of incredibly long freight trains snaking across the landscape. [JF note: And, yes, they roll through downtown Rapid City these days too. As visitors, we found the bells and loud horns interesting. The local people I asked about them said they no longer noticed, much as I barely hear the planes that pass over our house in Washington every 60 seconds on their way into National Airport.]
When it comes to passenger rail, Rapid City is less fortunate. South Dakota is one of the few states that is not served by Amtrak's passenger railroad service. The early development of the railroads in the state was complicated by the presence of American Indian reservations and the difficult terrain of the Black Hills region. Long served by the Sioux line of the Milwaukee Road, Rapid City eventually lost that resource as railroad passenger service declined nationwide in the 1950s. The former train station of the Milwaukee Road at 603 Omaha Street in Rapid now houses Ixtapa, a Mexican restaurant.
That ending belies the railroad's long role as an important contributor to Rapid's settlement and development, and as a key part of the growing city's transportation mix. People who were around on July 4, 1886, when the first passenger train rolled into Rapid City, might well have been amused if they had known that 125 years later, the station of a later competing railroad would be home to enchiladas and chile rellenos.  That railroad was the Fremont, Elkhorn & Missouri River. (The photo below is of one of their trains, circa 1900, stopped at Nevada Gulch, not far from Rapid City.)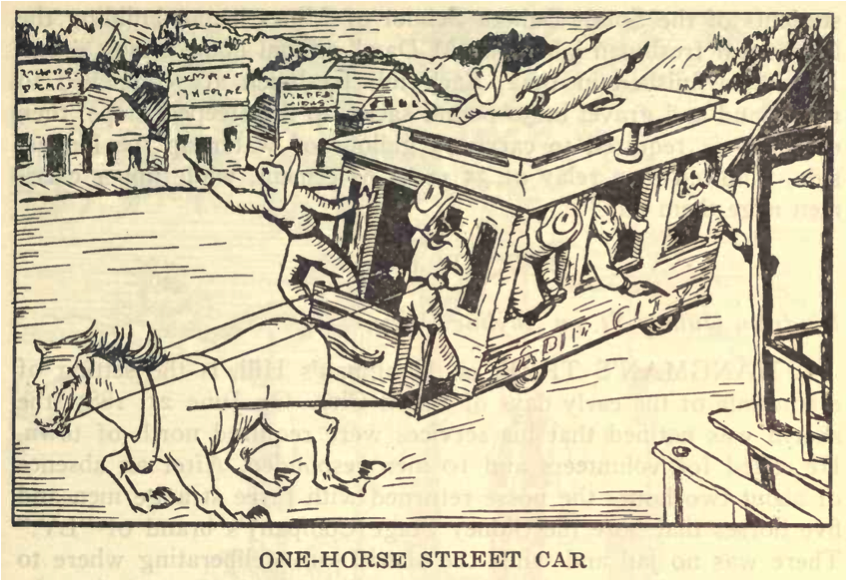 We want to hear what you think about this article. Submit a letter to the editor or write to letters@theatlantic.com.
James Fallows
is a staff writer at
The Atlantic
and has written for the magazine since the late 1970s. He has reported extensively from outside the United States and once worked as President Jimmy Carter's chief speechwriter. He and his wife,
Deborah Fallows
, are the authors of the 2018 book
Our Towns: A 100,000-Mile Journey Into the Heart of America
, which was a national best seller and is the basis of a forthcoming HBO documentary.
John Tierney
is a contributing writer for
The Atlantic
and a former professor of American government at Boston College. He is the author of
Organized Interests and American Democracy
(with Kay L. Schlozman) and
The U.S. Postal Service: Status and Prospects of a Government Enterprise
.