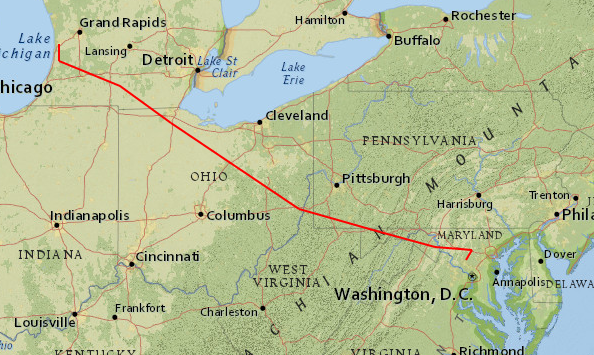 Reinvention and resilience across the nation
Read more
At our American Futures special-report site, you'll find a new post explaining the difference between the flight-plan map you see above, and the radar-track image you see below. The comparison is an intriguing (to me) illustration of the partial-but-not-total accuracy of the popular Flight Aware flight-tracking site.
In the other post I explain what caught my eye about the difference between these renderings, and why they matter. I've sent a note to Flight Aware (which is always careful to say it's not offering perfect reports) to better understand what is going on.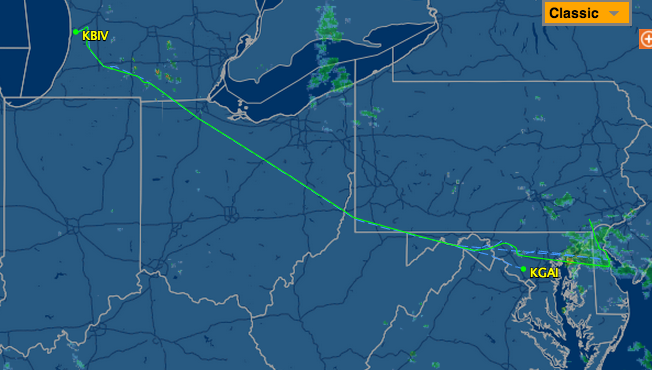 Now, out to a factory. Soon, actual substance reports.
We want to hear what you think about this article. Submit a letter to the editor or write to letters@theatlantic.com.
James Fallows
is a staff writer at
The Atlantic
and has written for the magazine since the late 1970s. He has reported extensively from outside the United States and once worked as President Jimmy Carter's chief speechwriter. He and his wife,
Deborah Fallows
, are the authors of the 2018 book
Our Towns: A 100,000-Mile Journey Into the Heart of America
, which was a national best seller and is the basis of a forthcoming HBO documentary.