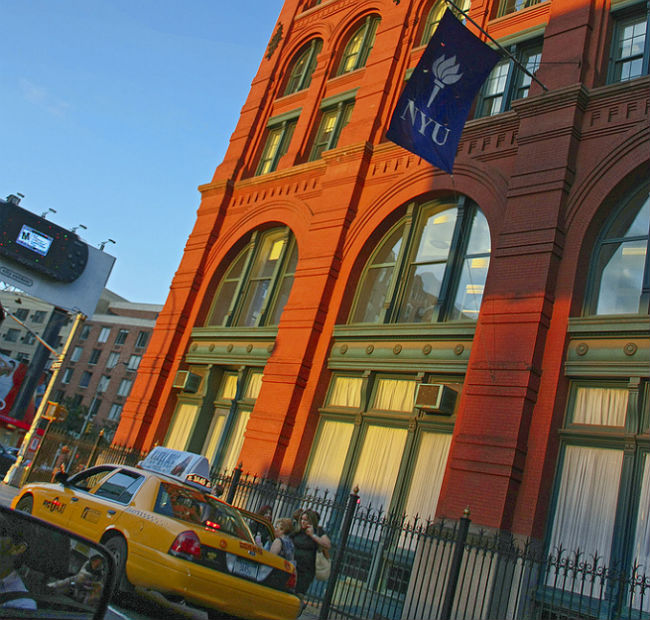 John Sexton, president of New York University, announced last Wednesday he would step down at the end of his term in 2016. Although the Board of Trustees "unanimously and strongly supports President John Sexton," as written in a March memo from Chairman Martin Lipton, many students and members of faculty have been calling for his resignation for months. In March, faculty at the College of Arts and Science, NYU's largest undergraduate school, passed a motion of no confidence against Sexton. In the following months, three other undergraduate schools would pass similar motions.*
Sexton's critics have a range of grievances against him, but they all boil down to one thing: money. Sexton oversaw the Campaign for NYU, which ended in 2008 and raised $3 billion--the most lucrative fundraising campaign in the history of higher education. One would think such a flush of cash might encourage administrators to lower, if not at least stagnate tuition.* Yet over the course of Sexton's presidency (2002 to the present) tuition has increased by more than $18,000. For the upcoming school year, the cost of tuition plus room and board is more than $64,000.
According to a Village Voice cover story, NYU created more student debt than any other American university in 2011, excluding for-profit institutions. As tuition has been increased in the two consecutive years since, the NYU degree has become one of the most expensive in the world--an immense cost only compounded by the school's location in America's most expensive city. And while 90 percent of the class of 2010 reported being either employed full-time or enrolled in a professional certification or graduate study program within a year of graduating, they were also saddled with a collective debt of $659 million --the largest sum owed by a single class in the history of non-profit academia. Some things have improved during Sexton's tenure, of course. Between 2002 and 2012, NYU rose in the U.S. News and World Report ranking of national universities from 35 to 32. Average SAT scores of admitted students have risen by 40 points. Undergraduate applications have almost doubled, and intake has grown as well.