The Banned Books and Censored Magazines of Connecticut's State Prisons
Malcolm X is allowed; certain issues of The New Yorker are not.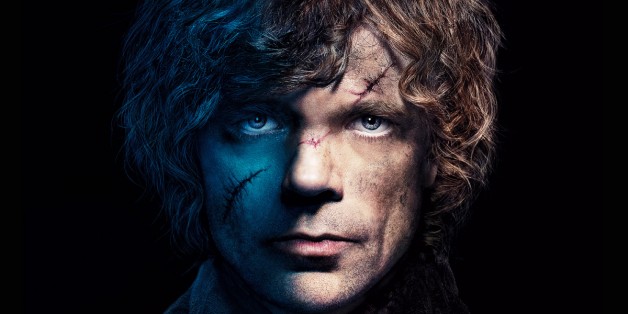 If you're spending your days in the Connecticut prison system, you're in some luck. As of this month, you'll now be able to read the A Song of Ice and Fire books by George R.R. Martin, made phenomenally popular by HBO's Game of Thrones.
But it's not quite that simple. A new list of approved, banned, and "under consideration" publications from an Aug. 6 meeting of the Connecticut Bureau of Corrections' Media Review Board shows how difficult it can be to get some reading done. And that goes well beyond Game of Thrones.
Not even all of A Song of Ice and Fire is safe. According to the bureau, the first book in the series, A Game of Thrones, was until recently banned for "safety and security" reasons. That book was listed as barred following the Aug. 6 meeting, but Karen Martucci, the bureau's acting director of external affairs, told National Journal that the book has since been approved following an appeal. We do, however, feel for the inmate(s) who read A Clash of Kings or A Storm of Swords without first getting to read A Game of Thrones. That sounds bewildering.
The most recent book in the series, A Dance with Dragons, doesn't have a clear status, likely because it has not yet been requested by a prisoner, Martucci tells National Journal.
So what's the logic behind holding up one book in a series full of sex, beheadings, and torture? The bureau doesn't make that totally clear. And a glance at other banned items on the list doesn't help to reveal much underlying sense.
The July 22, 2013 issue of The New Yorker is currently not allowed into Connecticut state prisons. While no specific reason for the ban aside from "safety and security" is given by the bureau, that magazine does contain a piece by Rachel Louise Snyder on domestic abuse. The story's lede: "Dorothy Giunta-Cotter knew that someday her husband, William, would kill her."
But it's not just obvious violence. Nine issues of The Coalition for Prisoners Rights were not allowed as of the Aug. 6 meeting. And, for some reason, September's Slam Magazine, with LeBron James on the cover, was barred for "safety and security."
And there are three pages of the Aug. 5, 2013 issue of Time Magazine that the bureau asks to be removed before the magazine is allowed into prison.
The bureau, since June 2012, has banned pornography from its prisons. So some requests from the Aug. 6 meeting, like the Spring 2013 Phat Puffs and Smooth Girl #30, have a "sexually explicit" tag. But so does August's GQ and a recent issue of New York magazine.
The most interesting publication that is somewhat difficult to access in Connecticut prisons is one of the world's oldest: the Koran. The English translation of the Koran by Abdullah Yusuf Ali was listed as "under review" after the Aug. 6 meeting, but Martucci tells National Journal that another of Yusuf Ali's texts, The Meaning of the Holy Qur'an, is now "the version [of the Koran] that is currently allowed" in the state's prisons.
Acting Director Martucci says in an e-mail that the agency is "reviewing our current practice surrounding publication review and making changes, as appropriate, to ensure we have a sound policy." An adviser to Gov. Dannel Malloy said that "the process has to be adjusted," following a mini-scandal earlier this month over the availability of Wally Lamb's best-selling She's Come Undone in the state's prisons (and at the York Correctional Institution in particular).
Even with the freeing of A Game of Thrones, it appears that more work has to be done to ensure that the state's prison book-monitoring process doesn't just look like arbitrary censorship.