Recently I did an item on the giant lawn machinery I kept seeing each day in Midwestern and Prairie / Plains states, which I noticed because it was being used on tiny little plots of grass. James Lileks of the Minneapolis StarTribune took exception. While I think that his overall snickering was unfair, since most of what we've been writing is "how this place works" rather than "why this place is odd," he touched on a point I'm aware of and should mention. (I've said this directly to Lileks, and we've had a useful and pleasant email exchange. Update: he has a gracious follow-up.)
"Orientalism," stripped of its academic heavy-weather framing, boils down to treating something foreign as if it is intrinsically weird, and should be held out at arm's length and marveled or tittered at rather than treated seriously. [Famous Orientalism image used on cover of Edward Said's book of that name, above. Below, heartland-American Orientalism.]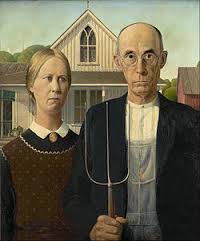 When it comes to the United States, the same attitude takes the form of Griswoldism, from the National Lampoon Vacation saga. Or Deliverance-ism, where the one thing you know about people in the hinterland is that they are creepy and maybe dangerous. Or even Lake Wobegon-ism, about people who maybe aren't dangerous but whose daily ways are strange. As Lileks wrote to me and has put in his update column, when he saw the giant-lawnmower post he got
that surge of chauvinism one feels when the ordinary elements of one's culture seem to be viewed as a curiosity. For years I've gone to the big hardware store in the suburbs, and there's a gleaming row of lawn tractors surrounded by men attempting to craft a rationale for buying them the wife won't see through for at least a week.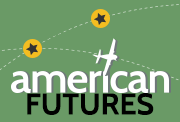 Reinvention and resilience across the nation
Read more
I know what he means about "ordinary elements of one's culture" viewed as curiosities. When I was growing up Joan Didion wrote a famous Saturday Evening Post article about my home town, making fun of its trailer parks and numerous off-brand churches and then-stylish beehive hairdos. People there still are mad.